In partnership with the City of Belmont and Valued Lives, Belmont Forum Shopping Centre in Perth celebrated International Day of People with Disability by hosting a Microenterprise Marketplace, allowing small business operators with a disability to sell their artisan products to the public, giving them the opportunity to purchase with purpose.
Valued Lives is a peer-led community organisation enabling vulnerable people to live valued lives in local communities. Valued Lives exists to enable vulnerable people to have real choices and real control of their own lives.
The Minister for Disability Services, Hon Don Punch MLA was engaged to officially open the event which took place on Friday, December 3.
More than 30 stallholders set up pop-up stalls within the shopping centre, selling handmade candles to clothing and everything in between, as well as enjoying an inclusive community experience.
Belmont Forum Centre Manager, Shane McLean said: "It is so important to give everyone an equal chance to find meaningful human connections, generate economic independence and have a fun time while doing so."
"The team at Valued Lives do an amazing job providing people with the opportunity to live a typical life through initiatives such as this Microenterprise Marketplace," said McLean.
Being a small business operator can be both exciting and challenging, and for people with a disability, it allows the opportunity for inclusion and community connection. This community event encourages the small business owners to meaningfully engage with customers, strengthen their skills and make important connections.
Sisters from LandE Designs showcased their fashion-forward clothing protectors. The Indigenous designers saw a gap in the market, with limited stylish options for clothing protectors and so, created a practical, yet stylish solution for many people with a disability, complete with Indigenous prints and colours.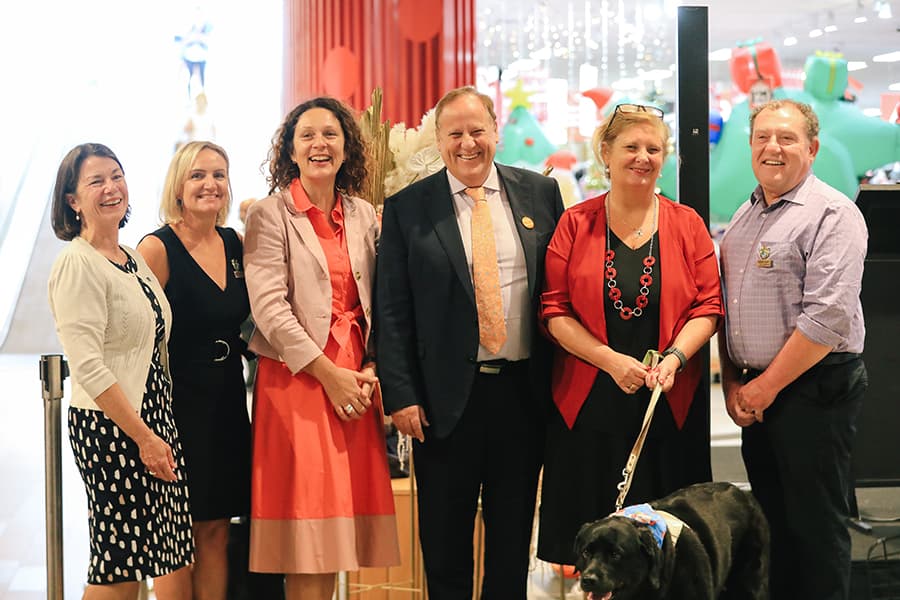 By supporting small businesses like LandE Designs through the marketplace at Belmont Forum, shoppers assisted in providing genuine economic independence.
Valued Lives Foundation CEO, Jane Forward said events such as these are essential to help foster community connection and build independence.
"The individuals and families we support benefit greatly from the support of organisations like Belmont Forum. As small business owners, having exposure to the wider community helps to grow their business and get them the attention they deserve," she said.
Throughout the day, shoppers enjoyed roving entertainment, ballroom dance performances, choir performances and Q&A from talented sports players and community art projects.