In a Melbourne-first, future play experience, IMAGINARIA will open at The District Docklands, combining light, sound, sculpture and scent to amaze people of all ages.
Held from Thursday 26 November 2020 to Sunday 31 January 2021, this international design project is a celebration of imagination, technology and play, and is set to be one of the city's first ticketed events post-COVID-19.
Participants are invited to immerse themselves in dreamlike landscapes including a giant inflatable bubble, navigate a futuristic light maze or jump into a cosmic abyss. The one-hour walk-through play experience is part audio visual installation, part-game and 100% future.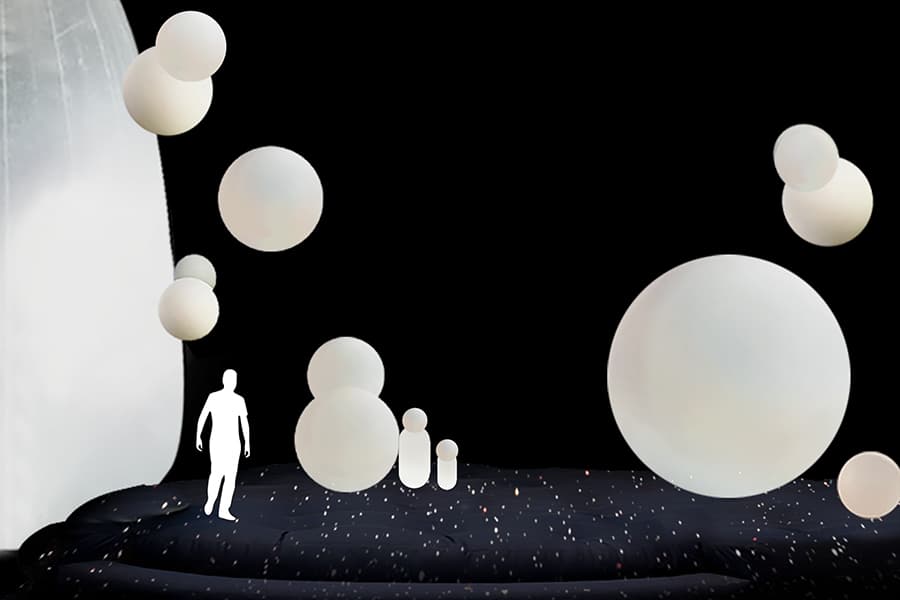 Founded and conceptualised by renowned Australian creative Nick Ennis and designed by a multidisciplinary team of fashion designers, architects, musicians, audio-visual artists, light projectionists, sculptors, stuntmen and circus stars, IMAGINARIA synthesises a range of eclectic influences to create a brand-new genre of entertainment for Melbourne. Set inside a series of vast custom-built structures, each installation is fully interactive, with bespoke sound, scent and light activating in response to movement as guests walk, slide and glide throughout.
Inspired by international trends including projection festivals, inflatables, virtual and augmented reality, Creative Director, Nick Ennis, said: "Trends in society are often reflections of our deeper needs, desires or values. We wanted to create a play experience that elevated you out of the digital fog and snapped you into the now. A creative reminder to slow down, be still and connect."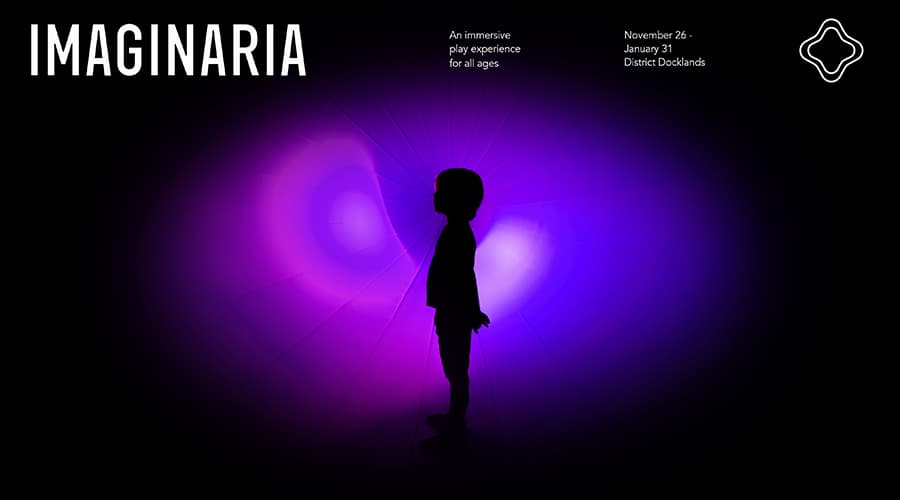 Enter IMAGINARIA, located under the Melbourne Star Observation Wheel, check your shoes in the departure lounge and prepare to venture into another dimension. There is plenty of space to explore and interact, creating a safe, post-COVID outing for families in Melbourne.
IMAGINARIA tickets are available from Ticketmaster as of Friday 9 October 2020.