Historically, fashion retailers have occupied the greatest portion of specialty store space across CBD, regional and sub regional retail assets. Evolving trends in consumer spending, along with the challenges posed by ecommerce, supply chain disruption and global fast fashion are changing the face of Australian fashion retail in our shopping districts.
JLL's recent retail research paper, The Future of Fashion in Australian Shopping Centres outlines why the fashion sector's physical footprint is shrinking and how much it will shrink by. The report discusses how traditional fashion store formats are transforming in response to consumer expectations and technology, creating opportunities for landlords, retailers and property managers to blend the offline with the online.
"Fashion is not completely leaving shopping centres, but it will be a smaller component and look entirely different as brands strive to provide convenience and experience," said Louise Burke, Senior Analyst, Research Australia. "Closing stores is simply not going to help the viability of some apparel retailers. Fashion is a highly competitive industry and many retailers have much broader supply chain and design issues. While some retailers need to right-size their network, stores provide visibility and play an important role in successful retail strategy, including maintaining cultural relevance."
JLL Research estimates that an overall 10% net reduction in apparel store networks in Australia is a likely outcome over the next 12 months. Mid-market fashion operators are expected to rationalise more significantly (more than 20%), while fast fashion, luxury and strong performing up-market retailers are likely to keep networks stable or moderately down-size (less than 5%). While it is inevitable that this will put pressure on specialty vacancy and rents in the near-term, it also presents opportunities for landlords to change their tenancy mix.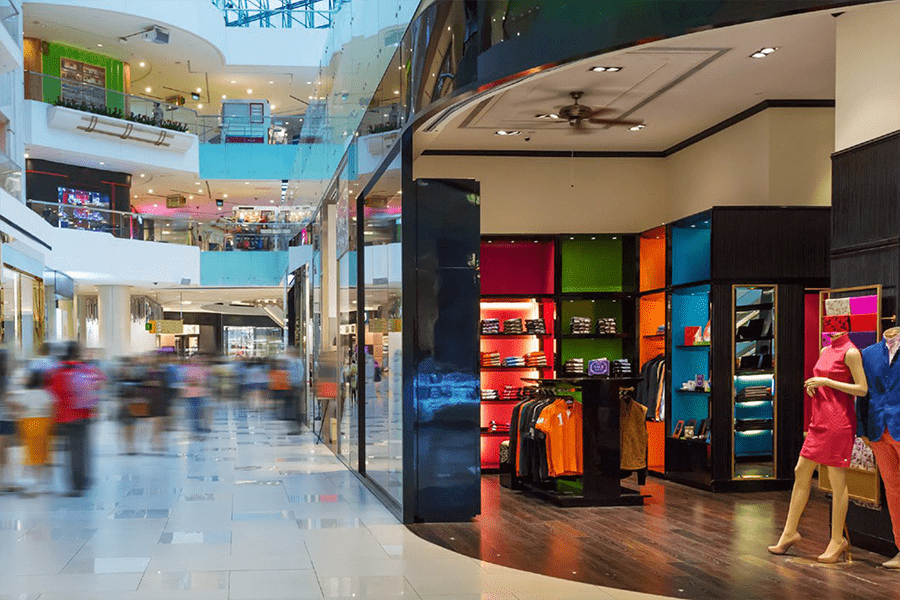 "The reduction in fashion stores means that there will be room for new retailers that will support the ongoing transformation and evolution of shopping centres," said Tony Doherty, Head of Retail, Property & Asset Management. "New tenancy mixes will focus more on services, social interaction and experiences and will be more than only transactions.
"While medical and beauty services as well as dining will continue to be popular leasing options, as in recent years, we are seeing landlords open to non-traditional retail uses such as co-working, fitness studios and evolving entertainment concepts," said Doherty. "Of course, the opportunity for potential office and mixed-use developments are also viable alternatives in some locations."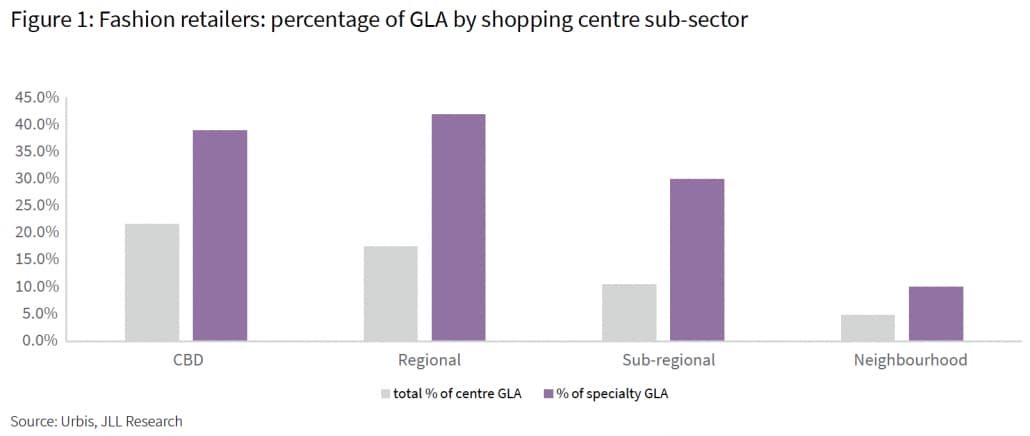 While there is expected to be a significant amount of store rationalisation within the industry, the stores that retailers retain will look and feel very different to their traditional format. There are two divergent store trends evolving alongside the transformation of the apparel industry:
Larger stores – These are the types of stores that global fast fashion giants have been creating for years. They have a large amount of stock available alongside space for events and experiential retail. Many domestic retailers have also been investing into premier flagship locations, often with space for Pop Up features and events. Monogramming stations, food and beverage stands, and celebrity 'meet and greets' have become commonplace among Australian retailers dabbling in experiential retail.
Localisation – These are stores operated by a national or global retailer but are typically smaller and contain a curated selection of products suited to a local demographic. Retailers will sometimes incorporate ancillary services, with these stores viewed as more holistic spaces for brand awareness, rather than focused on in-store transactions. An example of this is Nordstrom Local in the US, which is essentially an inventory-free small-format department store. The stores offer online pick-up and returns, alterations and services tailored to the location such as baby stroller cleaning, in-store bars and cafés, beauty services and clothing donation facilities.
There is no denying that fashion will comprise a smaller portion of shopping centres in the future, but new and evolving fashion store formats are responding to consumer calls for convenience and experience. As the future of shopping centres is likely to revolve around customer experience and human interaction, there are increasingly diverse options to backfill vacancies left by downsizing fashion retailers.