The ASX announcement just released by HomeCo shows a continuing strong performance following on from the positive market update issued in early May. HomeCo centres continue to perform well in terms of visitation and property valuations, with June 2020 preliminary unaudited portfolio valuation increase of 5.2% versus December 2019. The internally managed Australian property group's success is further underscored by news of a further centre acquisition and progress with its portfolio developments.
In accordance with its valuation policy HomeCo has completed preliminary unaudited valuations of all 30 properties in its portfolio. This comprised 15 independent valuations representing 50% of its properties by number and 53% of the 30 June 2020 preliminary unaudited portfolio valuation with the remaining 15 properties being completed by internal valuation.

The preliminary unaudited portfolio valuation, which remains subject to year end processes including finalisation by external valuers, audit and internal review has increased 5.2% by $49 million to $1,014 million (from 31 December 2019 to 30 June 2020). Net of capital expenditure incurred during the period of $22 million, this represents a net valuation increase of $27 million or 2.8%.
HomeCo Executive Chairman & CEO David Di Pilla commented, "The preliminary valuation result is positive and reflects the quality and resilience of HomeCo's hyper-convenience model and the increasing exposure to daily needs and services tenants. Foot traffic trends at the centres have continued to be positive with an increase of 9% and 17% for the months of May and June 2020."
HomeCo is built on a platform of big brands and hyper-convenience, with each centre anchored by leading brands backed by some of Australia's most successful property development and retail organisations including predominantly national retailers spanning daily needs, leisure and lifestyle and services enterprises.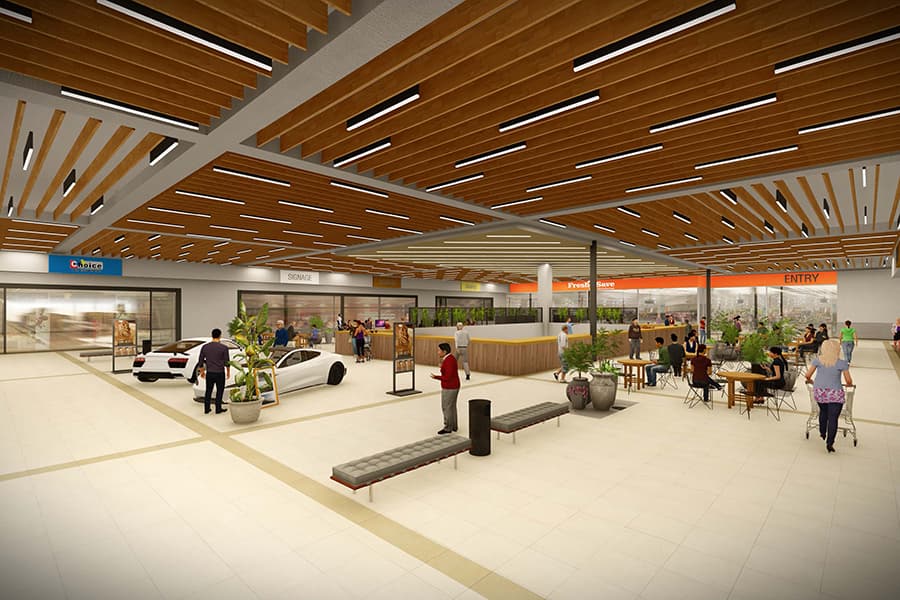 HomeCo's Coffs Harbour (NSW) development is complete, while in Queensland, Cairns is progressing and Richlands has recommenced and is expected to be trading in March 2021. In addition three new developments at Ellenbrook WA, Bathurst NSW and Wagga Wagga NSW have been approved by the Investment Committee to commence works. These three new developments are scheduled to open by June 2021 which will increase HomeCo's operating centres to 296 and will result in seven of HomeCo's 10 development centres being open for trade.
"The success in demonstrating continued progress on our development pipeline reflects HomeCo's competitive rents, strategic locations and strong operating performance during COVID-19 impacted trading. The recently announced Ballarat acquisition has been successfully handed over to Services Australia with a HealthCo medical precinct close to being finalised as well." said Di Pilla.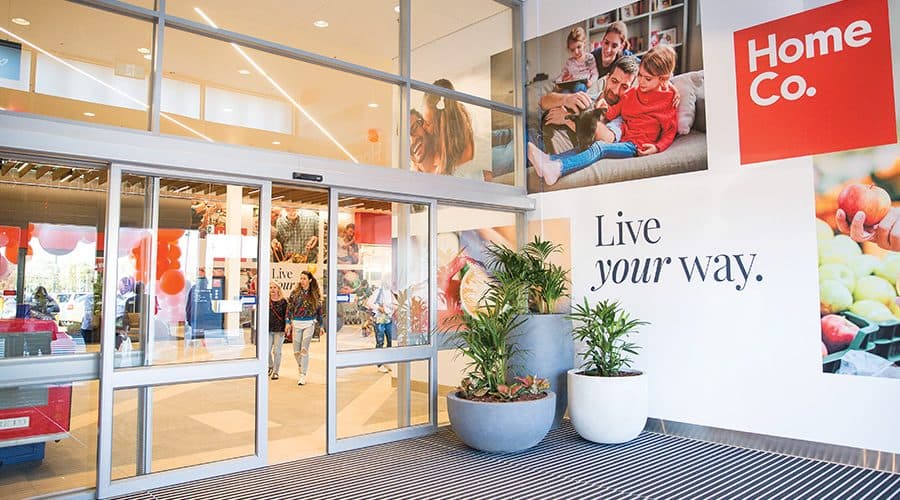 HomeCo has also entered into a binding contract to acquire the Parafield Retail Complex, located in close proximity to Parafield Airport, approximately 12km north of the Adelaide CBD. The site includes 3.7 hectares of land with a total lettable area of approximately 15,500m2 across a single level of which a portion includes a former Masters lease.
The site currently has existing leases with Officeworks, Supercheap Auto, Hungry Jacks and Tradezone with a heads of agreement with Adelaide Tools (a subsidiary of Bunnings Group Limited). The site is currently leased from Parafield Airport with approximately 28 years remaining with a 49 year option renewal.
HomeCo's expected year 1 ungeared cash yield on the acquisition is 7.5% p.a. with a total investment of approximately $25 million, which will be funded by existing cash and senior debt facilities. As part of the transaction the foundation securityholders (via the LMA) will also contribute capital funding and provide an income guarantee for current vacant tenancies. The acquisition is expected to settle by August 2020.