HomeCo (HMC) which listed in 2019 has delivered on prospectus forecasts and is establishing a base for sustainable long term growth across its 21 freehold retail centres. HomeCo is an internally managed Australian property group, established three years ago after the acquisition of the ex-Masters portfolio and is focused on ownership, development and management.
Some key highlights of financial performance for the half year ended 31 December 2019 include 4.5 cents per security fully franked FY20 interim dividend representing a 5.4% fully franked annualised dividend.
Executive Chairman and Chief Executive Officer, David Di Pilla said "HomeCo is on track to execute its strategy to deliver above average risk-adjusted returns and remains focused on setting up a platform for sustainable long-term growth via the own, develop and manage model."
Built on a platform of big brands and hyper-convenience, each HomeCo centre is anchored by leading brands backed by some of Australia's most successful property development and retail organisations including predominantly national retailers spanning daily needs, leisure and lifestyle and services enterprises.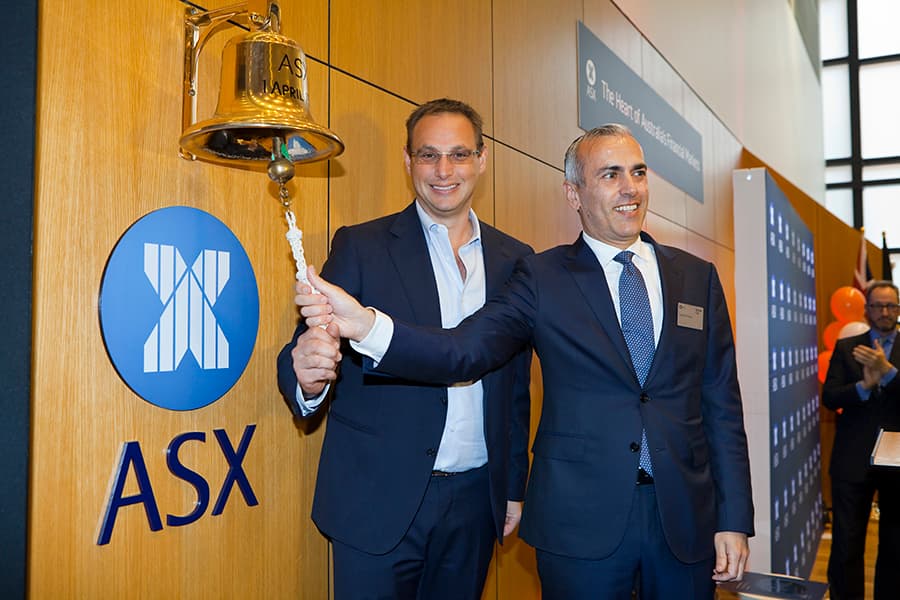 The portfolio has been busy with an extra 26,000m2 opening between the IPO in late 2019 and 31 December 2019 across 21 trading freehold centres. Trading occupancy is at 84.4% as at 31 December 2019. 12,000m2 of new leases have been signed and the centres are experiencing growing foot traffic totalling more than 2 million.
An additional three leasehold centre acquisitions have been completed (Hawthorn East VIC, Upper Coomera QLD & Coffs Harbour NSW) since the IPO. Three new centres now under development representing 34,000m2 GLA (Richlands QLD, Cairns QLD & Coffs Harbour NSW) and are anticipated to be open in FY21. These projects are expected to deliver a 7%+ ungeared cash yield. 
Di Pilla, said "It is pleasing for our maiden interim reporting period to present such a strong set of results which deliver against our prospectus forecasts. The strength of our portfolio and unique tenant strategy is underlined by 12,000m2 of new leases and MoUs signed since IPO. Importantly we have increased our exposure to services and daily needs categories".
HomeCo announced a new childcare initiative (subject to any regulatory and related party approvals where required) in order to accelerate the rollout of its strategy of increasing services exposure. HomeCo has announced a childcare initiative in partnership with Aurrum Childcare. 
Aurrum Childcare has signed a heads of agreement to lease six childcare centres from HomeCo which are expected to be rolled out in FY21 and FY22, taking the total HomeCo childcare portfolio to 12 centres. Aurrum Childcare is a new division of the Aurrum Group, which is a national aged care provider. The shareholders of Aurrum currently have a shareholding of over 30% in HMC.ASX.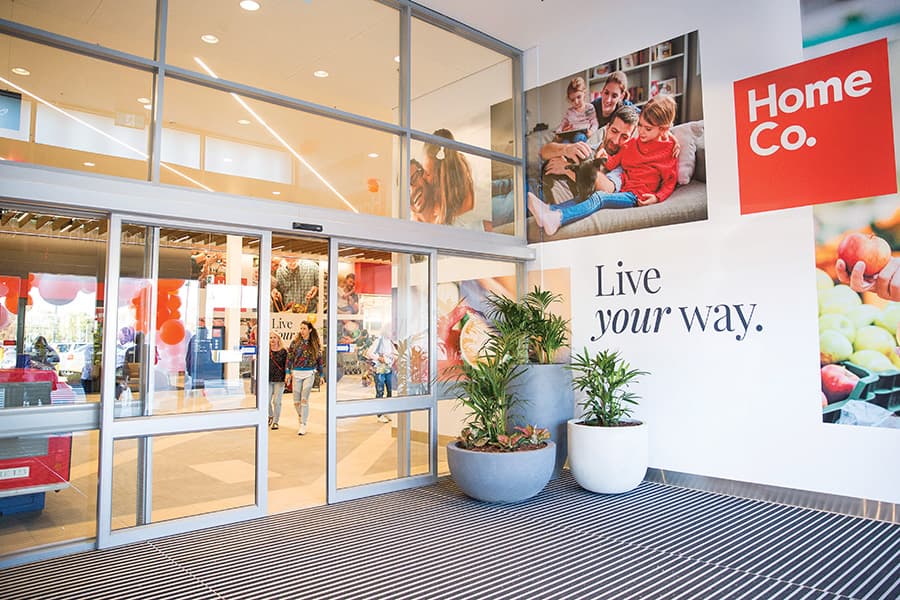 HomeCo will have the opportunity to participate in the future value of Aurrum Childcare via a $5 million convertible note ("CN") arrangement. Under the terms of the CN, HomeCo will contribute $5 million to Aurrum Childcare and have the ability to convert into a 50% equity interest in Aurrum Childcare at year 5 – or redeem the CN which has a coupon rate of BBSW + 7.0% p.a.
CN structure allows HomeCo to protect operational downside risk while benefiting from potential operational upside. Aurrum will also contribute a $5 million investment into the Aurrum Childcare division.
HomeCo estimates an ungeared cash yield on the property investment of 7%+ on childcare tenancies at existing centres and 10%+ where constructed on pad sites . Blended ungeared cash yield is expected to increase to 13%+ if HomeCo chooses to convert the CN.
In addition, HomeCo has established a material and growing services exposure, comprising health, childcare & education, government services and wellness tenants. Due to material demand for healthcare assets by investors coupled with a limited set of pure-play healthcare REIT opportunities of quality assets and scale, HomeCo has commenced planning to introduce new capital to a selection of existing assets and is considering the establishment of a new Healthcare & Wellness REIT (to be managed by HMC.ASX). 
The childcare initiative accelerates HomeCo's services property exposure, whilst also providing attractive financial returns, with a potential new earnings stream through the convertible note in Aurrum Childcare. HomeCo's growing services exposure provides a platform to commence planning around a potential Healthcare & Wellness REIT which we believe provides a further exciting growth opportunity for the future."