Greensborough Plaza has partnered with Greensborough RSL to create an ANZAC Commemorative Wall and poppy making workshops in recognition of ANZAC Day 2021 and to support the ANZAC Day Appeal 2021.
ANZAC Day 2020 was an isolated event for all Australians and the interactive ANZAC Day display at Greensborough Plaza offers the local community the opportunity to pay respects to those that served and share in the ANZAC spirit.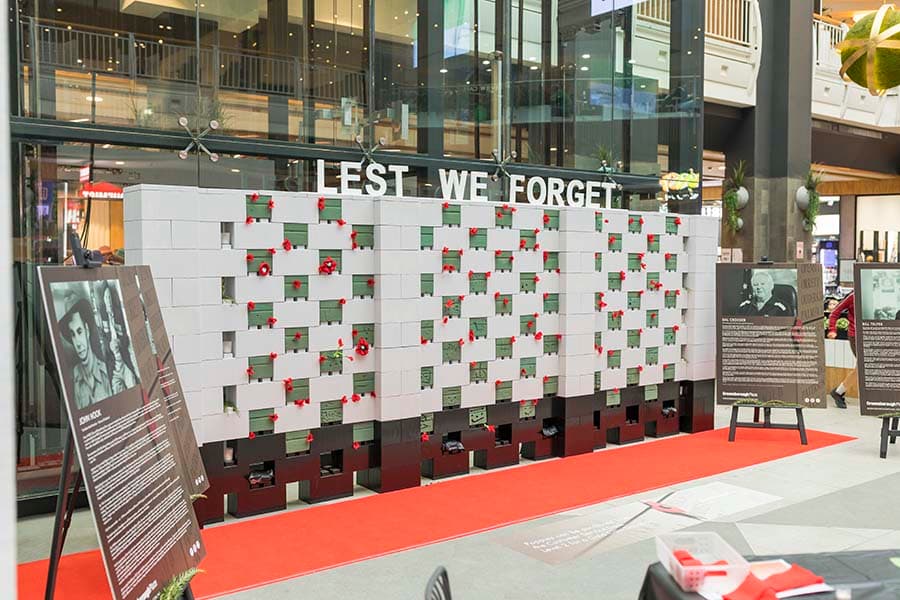 The ANZAC Day Commemorative Wall recognises local war heroes, as they share their personal wartime experiences and journey. The poppy making workshops provide younger generations the opportunity to take part in an interactive ANZAC Day themed activity by creating a symbolic paper poppy to place in the wall or take home.
The ANZAC Day Commemorative wall features stories by four Banyule locals; Bill Telfer, Dal Crocker, Denis Rowlands and John Hook, whom served our country in various stages of war time with a reflective written account of what 'Lest We Forget' means to them. Thought provoking and insightful, the commemorative wall shines a light on lesser known conflicts and pays homage to all war heroes past and present.
"The ANZAC Appeal is the largest appeal we conduct each year," said Dal Crocker, Vice President at Greensborough RSL. "COVID-19 obviously sullied our plans last year, but we are hopeful of getting donations back to pre-COVID levels.
"Without the support of our generous public, we would be restricted in implementing programs to help the service community and their families. The funds raised help us support current and ex service personnel and their families.
"Each year, we look after the service community by way of assistance within the home, such as gardening, mowing lawns and ensuring smoke alarms are maintained in good working order. At Greensborough RSL, we have a resident Padre, who with the support of the committee and staff, assist when there is bereavement in the family. The ANZAC Appeal is very important to us."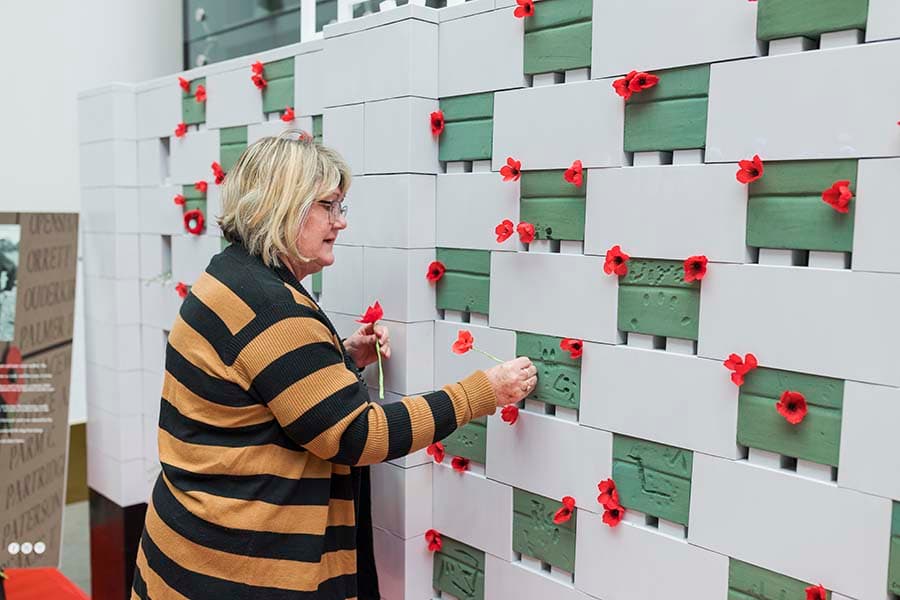 The pop-up ANZAC Day Commemorative Wall, poppy making workshop and ANZAC Day Appeal volunteer staff will be located on Level 1, Centre Court at Greensborough Plaza until April 24, 2021.