Sydney-based fashion tech startup, Mys Tyler, has announced the completion of its seed funding round, raising more than $1 million from a mix of local and global investors including venture funds Mirvac Ventures and Antler Global and notable angel investor Brian Hartzer, former CEO of Westpac.
The social-commerce platform matches like-bodied women from across the globe, allowing them to find fashion inspirationthat will suit their physical characteristics as well as their style. By doing this, the body positive app is set to solve the $1 trillion "fit" problem by creating a more empowering and personalised shopping experience for all women. Mys Tyler's diverse range of global contributors are passionate about normalising every body and empowering women through body-relevant fashion content.
"It started as an idea to make shopping easier for consumers by helping them find clothes that fit, but the true impact of Mys Tyler has been much greater. It's turned into a community of body empowered women whose lives have truly been impacted for the better since using the app. In our recent survey, 43% of women said they were more body confident as a result of Mys Tyler. With the support and backing of our board and investors, we're looking forward to using this capital to ramp up product development and growth globally," says Mys Tyler founder, Sarah Neill.
More than 83,000 women from over 100 countries have downloaded the Mys Tyler app with the top countries US, Australia and the UK accounting for 70%. This early traction has attracted prominent local and global investors keen to invest in the future of fashion.
Kelly Miller, General Manager of Retail, Mirvac says, "Mys Tyler is a strategic investment and partnership as we look to shape the future of our retail business. As a group, we are heavily invested in supporting progressive brands and entrepreneurs with purpose and truly believe the future of fashion will integrate sustainability, convenience, and physical and digital spaces. This partnership with Mys Tyler will provide opportunities for us to bring our respective digital and physical communities together."
Miller goes on to say, "Combining our audiences gives us greater insights into trends across the globe, while providing opportunities to co-create, bring partners together and, most importantly, inspire our combined communities."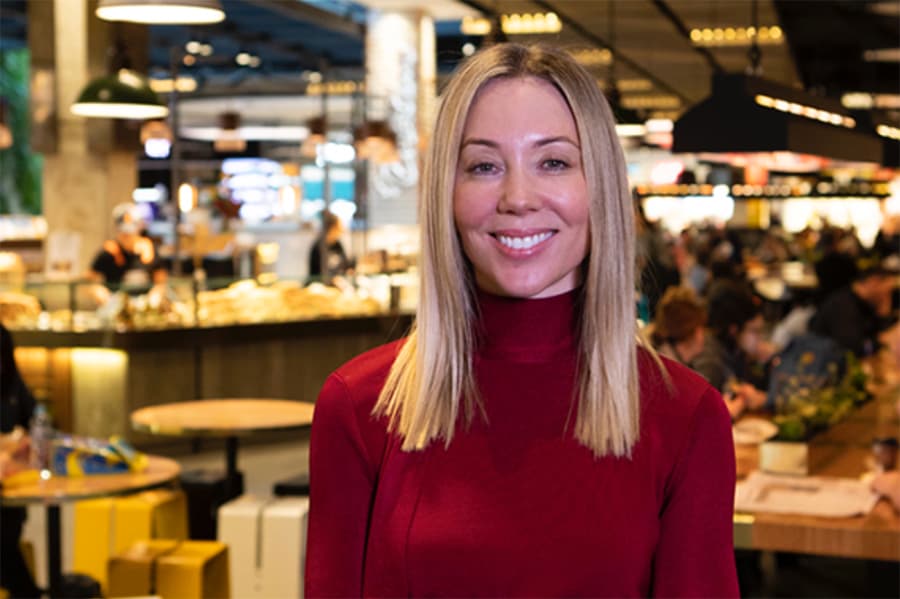 Managing Partner of Antler, Bede Moore says, "Mys Tyler was built with and invested in by Antler last year. As the business has grown, Antler has followed on investing in the company, recognising the impressive traction it has achieved in the past 12 months. Mys Tyler is an innovative solution to two interlocking challenges facing online fashion retailers: fit and returns. These issues cost online retailers billions of dollars annually, and we were impressed by Sarah's human-led approach to this problem from day one."
Advisor to the business is Anna Lozynski, Legal Influencer, Author & Former Executive General Counsel of L'Oreal, says, "Mys Tyler is the true embodiment of women celebrating other women – a topic dear to my heart. My other passion is harnessing technology for transformation. And Mys Tyler is a pathfinder in the fashion industry, using technology to create social good. It's real fashion at your fingertips."
Neill says, "I had the idea for Mys Tyler back in 2014 when I was living in New York. I've been thinking about it for years, and finally decided to quit my job, and return to Sydney to bring it to life. The messages of thanks from early users is beyond anything that I had anticipated. I thought we would create something functional, but we've tapped into something so much more important and are incredibly proud to be helping women feel more confident in themselves as we create a space where women feel welcomed, represented and supported." 
Mys Tyler will put this capital to work by building upon its early traction and engagement with a focus on product development and growing its 3-sided marketplace so that women from all over the world will be able to find fashion inspiration that fits.