An ALDI supermarket in bayside Mordialloc has kicked off the first supermarket sale for 2022, while Coles Lalor and Woolworths Eltham are up for sale.
ALDI Mordialloc was the first supermarket in Victoria to be offered up for sale by ALDI Stores themselves, selling with a 10-year leaseback in place with additional options. Located on the ground floor of the St Lucia Apartment complex, the 1,500m2 supermarket (total 3,450m2 site area) was constructed in 2011 and includes 65 basement car spaces on title.
Stonebridge Property Group's Justin Dowers, Kevin Tong and Rorey James exclusively handled the transaction on behalf of ALDI.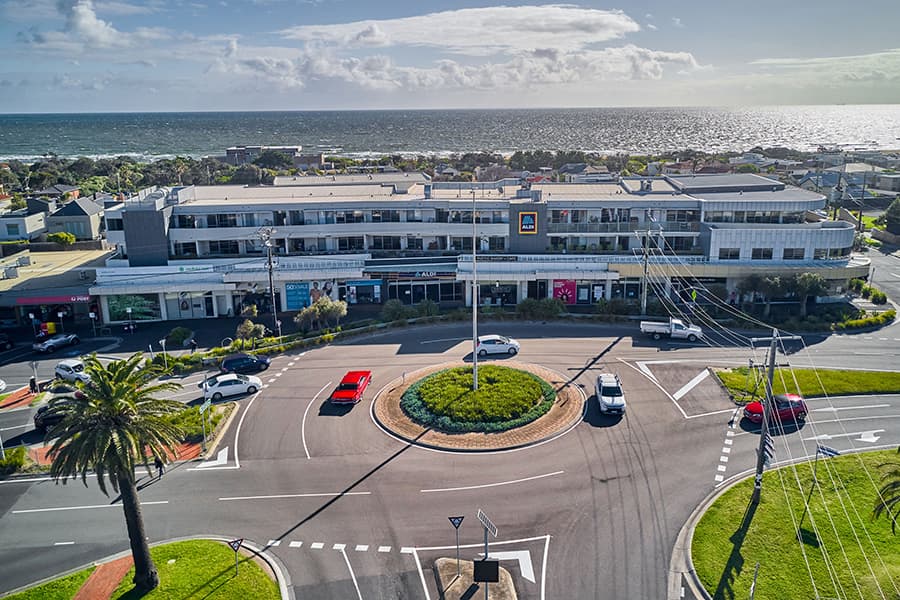 According to Stonebridge partner, Justin Dowers, ALDI picked the perfect time to divest.
"Metropolitan supermarkets are extremely rare at present and the fundamentals have never been better. ALDI Mordialloc ticked a lot of boxes for investors, which was reflected in the amount of enquiry and offers received throughout our sale campaign."
Buyers from Tasmania, Sydney, Perth and Melbourne together with several overseas groups competed for the asset, attracted to the long-term lease, tenant profile and non-discretionary income, said Dowers.
Kevin Tong, Head of Stonebridge's Asia Practice arm, said that there was a sheer weight of aggressive capital continuing to seek leased passive investments, regardless of asset class.
ALDI in Fitzroy sold a few months earlier for close to $14 million on a yield of circa 4.5%. Stonebridge also marketed a stratum Woolworths Metro in Ascot Vale last year which sold for $19 million to an international investor on a yield 4.65%.
Further to this, Stonebridge has recently been appointed to offer to the market the freestanding supermarket, Coles Lalor.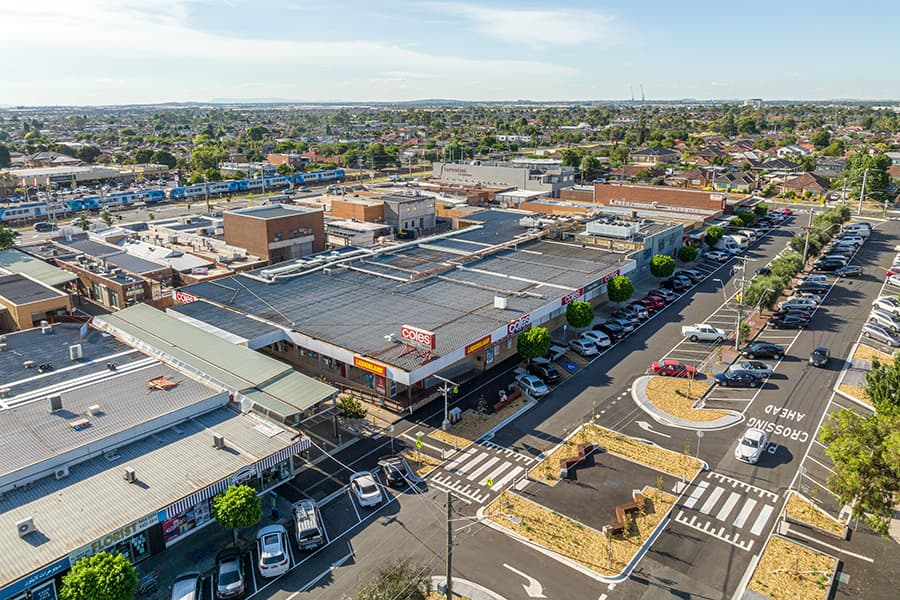 Located at 47-71 May Road the supermarket is spread over 3,365m2 of Commercial 1 Zoned land, with direct frontage to the main retail strip. Coles have been present at this location for more than 30 years and have recently signed a new 10 year Net Lease, returning circa $415,000 per annum.
"Coles Lalor is engrained within the community in the area being the main supermarket for over 30 years. It is complemented by an abundance on-street parking directly facing the supermarket, in addition to a wealth of amenities including the train station which is only 600 metres away," said Dowers.
"While the supermarket provides a highly secure income stream, the opportunity at Coles Lalor is underpinned by a prime Commercial 1 Zoned landholding which provides the incoming purchaser with long term upside." he said.
Also hitting the market this week is the high-performing freestanding Woolworths Eltham.
Fitzroys' David Bourke, Chris James and Shawn Luo have been appointed to market the modern supermarket asset at 7 Arthur Street, in conjunction with Stonebridge Property.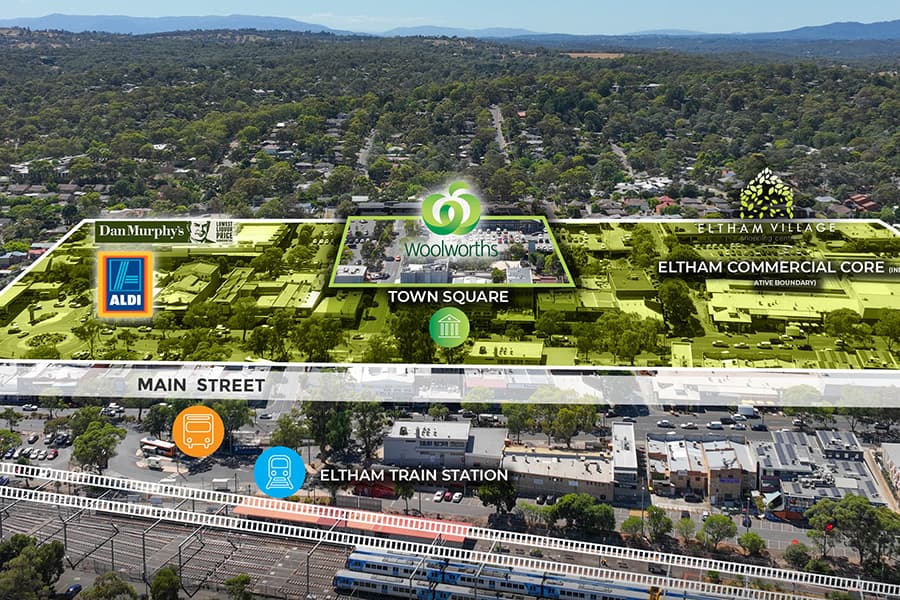 Expectations are of circa $30 million as a fast-growing pool of investors looks for defensive, income-producing investments that have proven to be pandemic-proof.
Leased to blue-chip tenant Woolworths on a brand-new five-year lease plus options through to 2050, the 3,800m2 modern, full-line supermarket returns $1,073,166 per annum with full recoveries of outgoings including state land tax, and annual rent increases.
Built 20 years ago, it has a large car parking allocation and is on a substantial Commercial 1-zoned site of 9,044m2 in a high-profile location between Coles, ALDI and Dan Murphy's in the centre of the Melbourne suburb of Eltham and its major commercial precinct, and located just moments from Eltham train station and multiple bus routes.
"This promises to be the first test for Australia's retail property market in the 'COVID normal' environment," Bourke said.
"The asset has been offered at an ideal time, with defensive and daily needs-oriented retail assets at the top of investors' shopping lists, and a huge amount of pent-up capital waiting to be deployed after low levels of quality stock came to the market over the past two years," he said.
"Freestanding supermarkets in established metropolitan locations are an ultra-rare proposition that offers some of the most prized fundamentals of any commercial property investment in the current climate.
"Woolworths Eltham offers a blue-chip tenancy covenant and COVID-proof income stream, with supermarkets having remained open and trading over the past two years, and a prime location within an established and growing catchment."
James said investors consider freestanding supermarkets among the most prized assets in the market, evidenced by the sharp yields seen in recent months for assets in Melbourne's established suburbs of Balwyn, Hawthorn, Malvern and Blackburn South.
"Australia has retained its safe-haven investment status throughout COVID and we expect interest from local, national and international buyers," he said.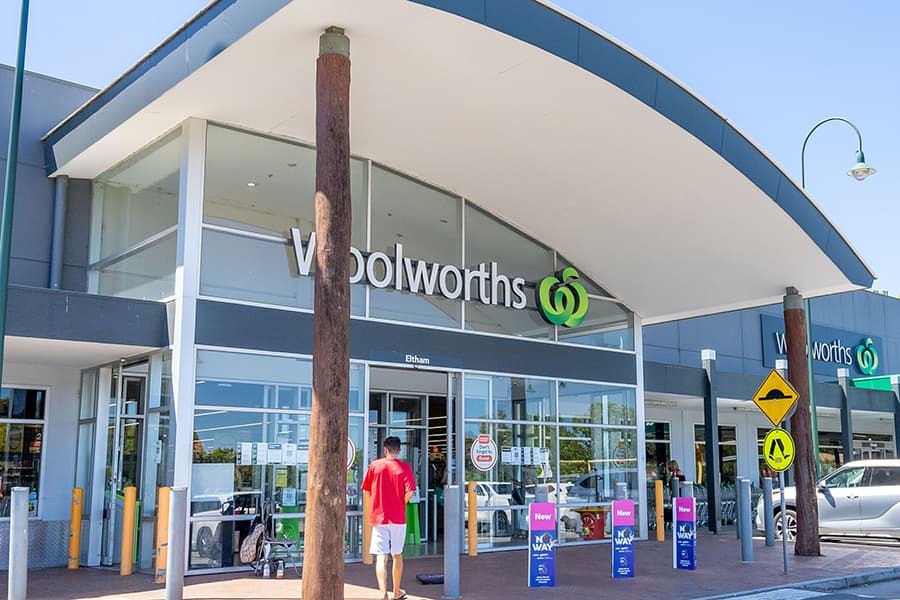 Luo said, "Interest rates are expected to remain low for some time and a freestanding major supermarket offers among the safest and best income-producing investment opportunities in the current environment".
Tong said the substantial 9,044m2 site offered excellent land banking credentials and huge underlying land value. "Investors can look forward to a sizeable passive income stream from a blue-chip tenant, while the site's favourable Commercial 1 zoning and location in the major commercial precinct of Eltham present huge longer-term potential."
Dowers noted there are high barriers of entry for supermarkets in the area, with any supermarket finding it difficult to secure a suitable site to relocate. "Woolworths Eltham benefits from a strong established trade area of over 56,000 people, with excellent growth projections over the next decade," he said.
"In the current environment, freestanding supermarkets are seen as one of the most secure opportunities, especially those with underlying landholdings. This is evidenced by the yields we have seen in recent months for supermarket assets in Melbourne's established suburbs of Balwyn (3.00% Yield), Hawthorn (1.98% Yield) and Blackburn South (2.46% Yield)".
Woolworths Eltham is for sale via an international Expressions of Interest campaign closing 24 March.