Boat, caravan and 4WD retailer Road Tech Marine, global BBQ brand Weber and workplace safety specialists RSEA Safety have been revealed as the new names coming soon to Stage 2 of Eastern Creek Quarter (ECQ), to be known as ECQ XL, which is set to be launched mid-year.
The new deals mean there's only one final opportunity for retailers wanting to be a part of western Sydney's new large format retail and showroom precinct by Frasers Property Australia.
The new retailers will join Anaconda, McDonalds, Officeworks, 4WD Supa Centre, PETQuarters, Totally Workwear, T-Spoon Café, Nutrition Warehouse, Neptune Swim School and KFC at ECQ XL.
Conveniently located on Rooty Hill Road South near the corner of Great Western Highway and the M7 Motorway, ECQ is an award-winning shopping, dining and entertainment destination. With a full-line Woolworths supermarket, the centre houses a mix of local concepts, quality brands and the unique ECQ Social precinct, with its covered and alfresco seating, outdoor deck, kids play area and large format outdoor digital screen.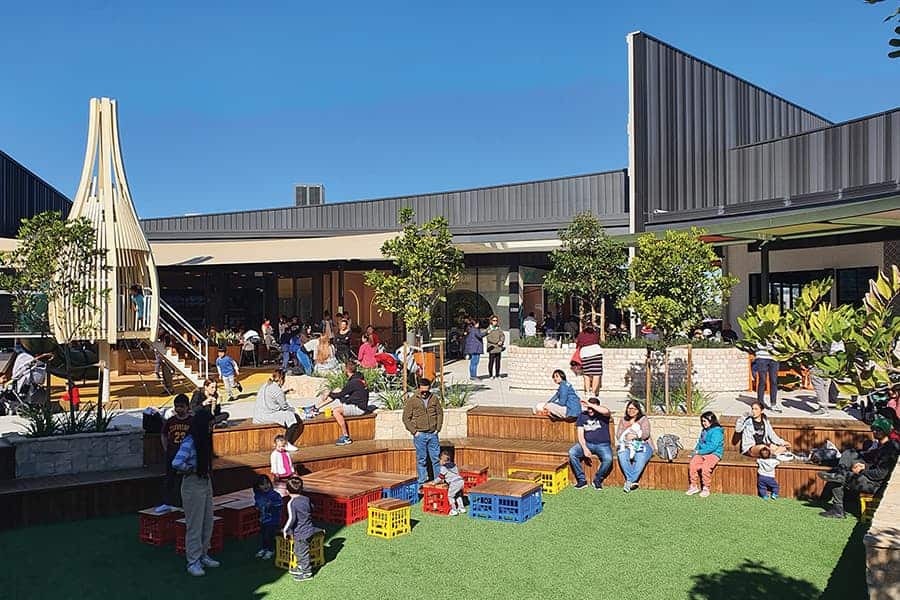 Hacer Group is the principal contractor delivering ECQ XL, which will include more than 11,000m2 of large format retail space comprising 12 stores ranging in size from 200m2 to 2,000m2 and an additional 340 on-grade parking spaces.
Mark Gleeson, Executive General Manager Investments, Frasers Property Australia welcomes the high-profile names to ECQ XL.
"We're excited to have secured these well-known brands as we prepare for the launch of western Sydney's new large format retail destination," Gleeson says. "In a challenging market for retail, the success of the leasing campaign for ECQ XL reinforces the connectivity, quality amenity and diverse offer at ECQ, which is why the centre has become such an important asset for people in the local community and across western Sydney.
"With its convenience retail and dining choices soon to be complemented by a new large format retail and showroom precinct, people have even more reasons to visit ECQ," he says.
ECQ Stage 1 is a leader in environmental sustainability, having achieved a certified 6 Star Green Star Design & As Built rating from the Green Building Council of Australia. A 5 Star Green Star Design & As Built rating is being targeted for ECQ XL with a major 400kW solar PV system to generate energy for use on-site.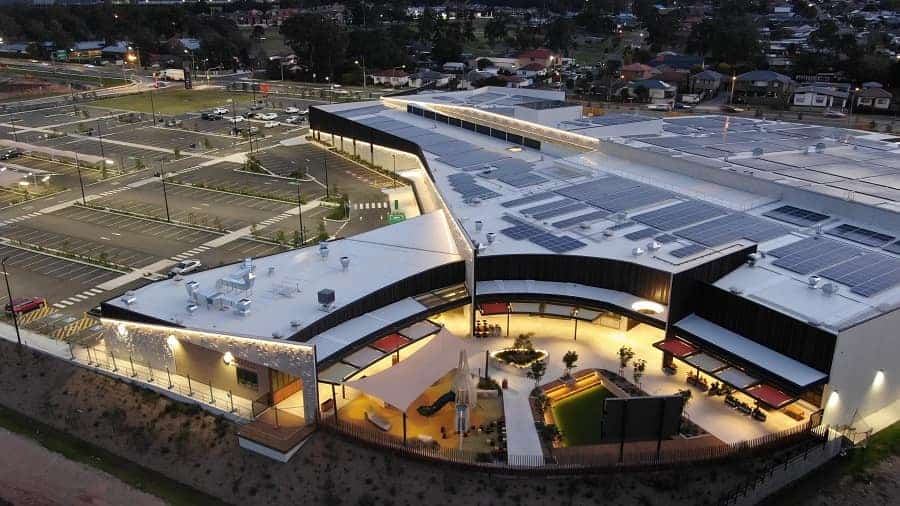 To date, nine tenants have signed up to receive cheaper, 100% carbon neutral energy at ECQ XL, via an embedded network operated by Real Utilities, with discussions progressing with additional tenants. Real Utilities is Frasers Property's wholly-owned licensed energy retailing business which provides customers 100% Climate Active-certified carbon-neutral energy.
Enquiries are progressing for the final 420m2 tenancy. It could potentially suit homewares, recreational, outdoor, baby goods operators or other large format uses.