Works are progressing apace at what will be Circular Quay's newest vibrant precinct, including Sydney's tallest commercial tower – rising one floor every four days – as significant construction milestones continue being hit as Sydney Place takes shape. 
Designed by one of the world's leading architecture firms, Foster + Partners, and created by Lendlease, 180 George St will become a striking landmark on Sydney's skyline.
"Sydney Place will form a major piece of the revitalisation of the Circular Quay precinct and we're excited to be bringing our global expertise in place-making to create a thriving new community for this rapidly evolving part of the city," said Jeheon Son, Head of Development NSW, Lendlease.
Sydney Place, at 180 George Street, will encompass the soaring Salesforce Tower with a collection of new urban laneways hosting retail, dining and the first major public square on George Street in decades.
Half of the Sydney Place site, which was once taken up almost entirely by office blocks, will be returned to the people of Sydney, in a precinct that will accelerate the revamp of the CBD's northern end.
Sydney Place will be well connected too, with nearby access to all modes of public transport.
Constructing the $1.9 billion precinct has called for seamless project management to facilitate the delivery of tonnes of materials to the busy Circular Quay location. More than three football fields of concrete have been poured, while an Eiffel Tower's worth of steel will soon be installed – delivering a faster build with the lighter steel favoured over concrete.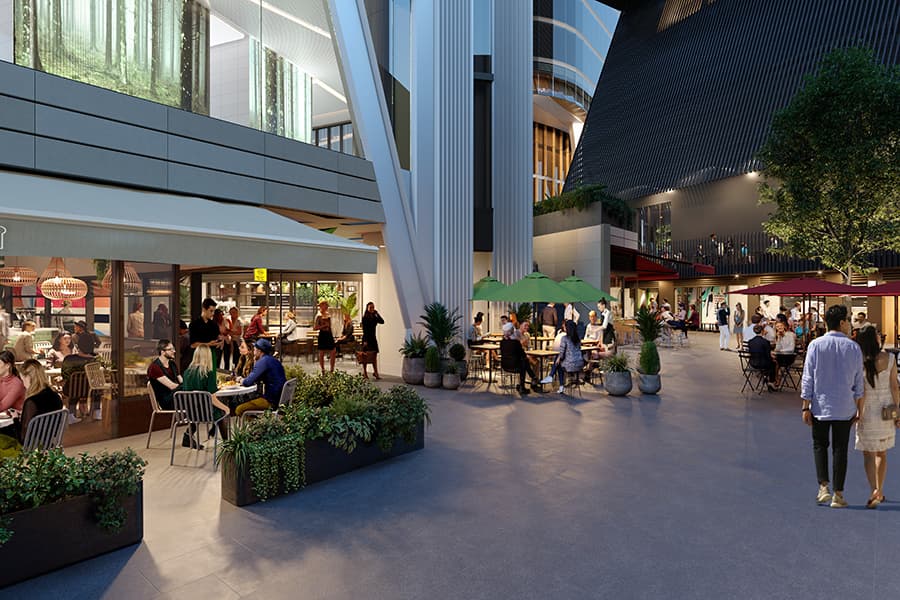 During more than four years of construction, the project will support about 2,500 jobs, with 95%  of tradespeople on the project to date hired from local businesses.
Minister for Jobs, Investment, Tourism and Western Sydney, Hon. Stuart Ayres MP said: "Once complete, Sydney Place will help bring the CBD back better than ever for workers and visitors alike, while accelerating the rejuvenation of Circular Quay – one of Australia's most recognisable and visited destinations. What makes this project especially great for New South Wales is the thousands of jobs and opportunities for local businesses and apprentices being created right now."
The continued works follow the announcement of Salesforce, a global tech leader, as the anchor tenant of the Foster + Partners designed tower, which is due for completion in 2022.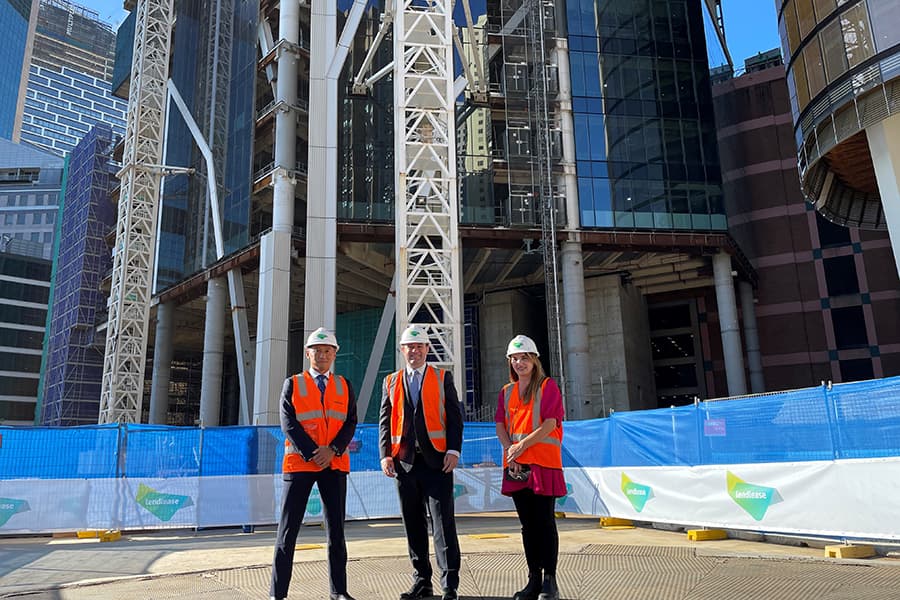 Sandra Perosh, General Manager NSW, Building, Lendlease said: "The sheer volume of construction activity that has been safely delivered during more than one million hours of work at Sydney Place, despite the pandemic, is a testament to the resilience and dedication of our workforce. It's also testament to the government's commitment to working with industry to keep construction sites safely open throughout 2020."
At an architectural scale, the tower will deliver a more efficient workplace, with optimal opportunity for collaboration and connection. It is a place where the next generation of workers will thrive, with services and third spaces delivering a more contemporary way of working.
Beyond the tower, the ground plane will be a place people choose to be – packed with retail experiences and places to break away from work or the city. The architectural vision is to define a workplace of the future and a commercial opportunity that is both intelligent and human-centric.