Residents in greater Port Melbourne are experiencing a new frontier in retail shopping as Woolworths Fishermans Bend Neighbourhood Shopping Centre opens its doors last week.
The adaptive reuse of the 13,500m2 industrial warehouse into a contemporary retail hub is at the forefront of the transformation of the Fishermans Bend precinct – Australia's largest urban renewal project.
The centre includes a new market style full-line Woolworths supermarket and Dan Murphy's store with combined direct to boot pick up facilities. Contemporary eateries and community spaces, including a precinct for food trucks, will also help energise the broader area's renewal.
The redevelopment has seen Woolworths inject around $14.5 million of investment into the area, creating more than 500 jobs throughout construction and almost 150 ongoing retail jobs in the precinct.
Woolworths General Manager Property Development, Andrew Loveday said: "We're proud that our shopping centre will help energise the area's transformation and create a vibrant place for the community, coinciding with the Victorian Government's delivery of a new secondary school adjacent to the site. We've worked with a range of stakeholders to deliver a unique approach to the development, adapting an existing industrial building to drive retail activation early in the precinct's transformation."
"Our collective ambition was to deliver a convenient and high-quality destination for local residents to shop, eat and relax in a unique and vibrant setting, which we believe we've achieved," he said.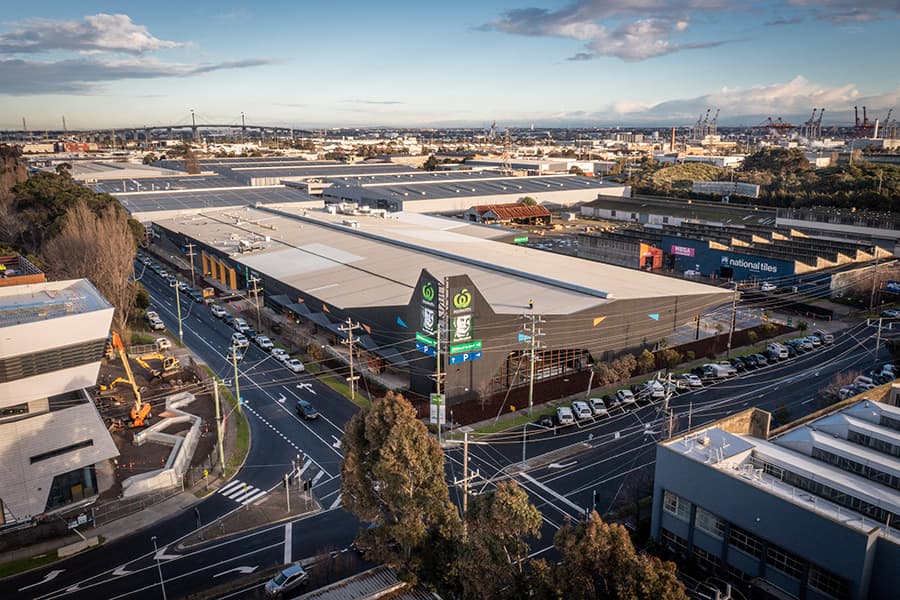 The Fishermans Bend precinct is one of Australia's largest inner city, urban renewal projects. With 40 hectares of holdings within this precinct, the Goodman Group's project is a showcase in successfully repurposing older warehouse assets, with demand for retail expected to increase in line with Fishermans Bend's growing local population – earmarked to reach 80,000 by 2050.
Goodman Group General Manager Australia, Jason Little said "Breathing new life into this site, and attracting customers like Woolworths, is a deliberate part of Goodman's strategy for sustainable development. Customer demand for strategically located space, close to consumers, making a positive contribution towards a more sustainable world, has never been more important."
Little said, "We are committed to breathing new life into the broader Fishermans Bend precinct and the delivery of new retail is a critical part of that ambition. This project provides important new amenity to the community and highlights the untapped potential of older warehouses in the precinct."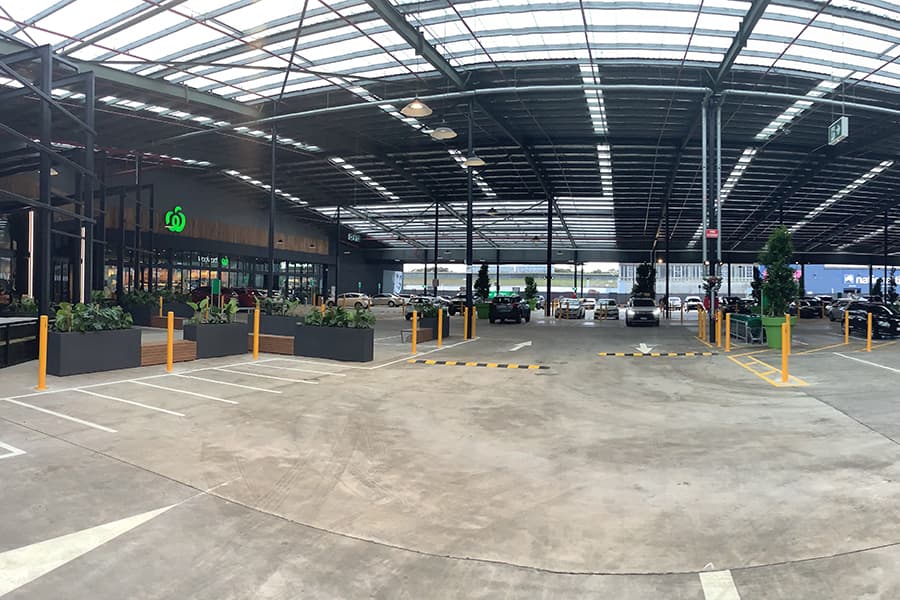 He noted that this project and the gentrification of the site was the result of ongoing collaboration with a range of stakeholders including City of Port Phillip, Fishermans Bend Taskforce, the Department of Environment, Land, Water and Planning and local community groups.
Harold Perks, Architect at Hames Sharley said: "The entire retail centre was designed in a way that fit snugly underneath the existing warehouse roof, which not only tells the story of the history of the site, but also offers a beautifully raw aesthetic not found in a traditional neighbourhood centre design.  We also wanted to include an openness to the design, allowing the inside out and the outside in, with the intention of providing an inviting, welcoming feel. Adding an active, food truck frontage to the main façade extends this deliberate desire to engage the immediate external environment and capitalise on the connectivity of the site with the playing fields across the road."
By utilising the existing building fabric, locally sourcing building materials and product supplies, and incorporating a range of sustainability initiatives into the construction of the shopping centre, the development is targeting a 4 Star, Green Star As-Built rating from Green Building Council of Australia.
Woolworths Fishermans Bend has installed LED lights to minimise power usage, refrigeration doors for all meat and dairy display cases, natural refrigerant technology for the store's chillers, freezers, space heating and cooling, and hot water production.
Woolworths Fishermans Bend Store Manager, Serap Ibrahim said, "My team and I are delighted to offer the local community a great new shopping experience, with a brilliant fresh food offer and the convenience they're looking for.
"I'm celebrating 30 years of service at Woolworths this year and I'm delighted that our newest store will provide more than 147 jobs, including 117 new roles for local residents. We're also onboarding 15 new team members who are refugees within the community from July. I'm particularly proud we're able to give these new team members the chance to build a great career with Woolworths", he said.
The new store will offer 'Scan&Go' technology, which allows customers to scan goods with their smartphone as they walk through the store and pay in the app before tapping off through a dedicated Scan&Go lane at the front of the store.
Ibraham said,  "We've incorporated a range of sustainability initiatives to reduce the environmental impact of the store's operations and help customers live more sustainably. This is not only good for the environment, but will also help us keep operating costs down so we can continue to offer great value to our customers."
For those looking for a fast, convenient and contactless way to collect their groceries, Woolworths Fishermans Bend will offer direct to boot pick up. This allows customers to collect their online grocery order without even leaving the car.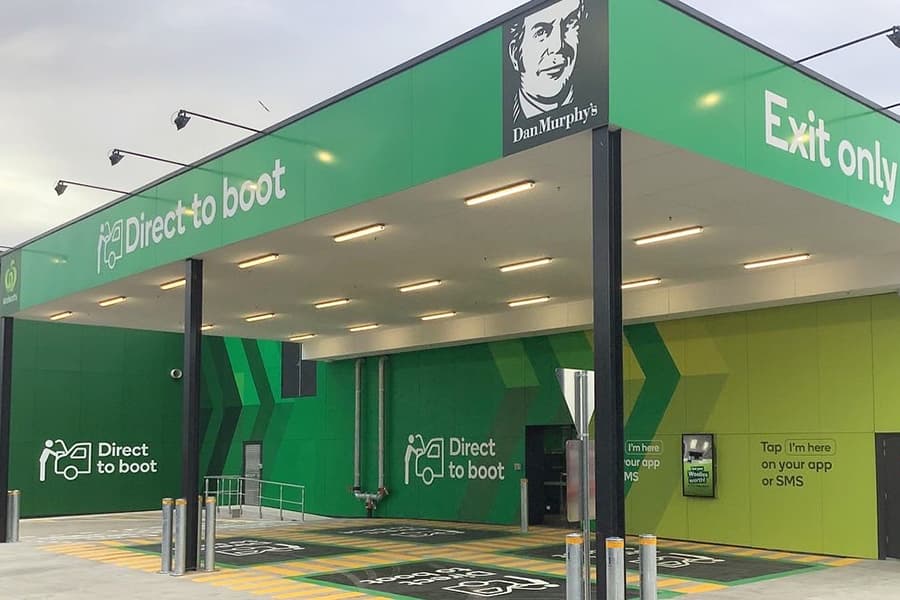 "From high quality locally produced fresh food to everyday pantry staples, we've focused on providing the right balance of value and quality in our store. We look forward to welcoming customers into our store from today", she said.
The Victorian lockdown cancelled the opening celebrations but the store remains open 7 days per week for local customers to enjoy essential shopping in a new and convenient setting.