Scentre Group has today announced a $33 million investment in Westfield Parramatta to revitalise and enhance its fresh food experience.
The upgraded 7,000m2 fresh food experience on Level 5 will see the introduction of a new ALDI and full-line Coles supermarkets and is scheduled for completion in late 2022. It will also feature a new large-format grocer and additional specialty retail partners.
The precinct will reflect a modern atmosphere with exposed concrete, greenery, terrazzo flooring and black steel selected as premium finishes for the space.
Scentre Group Regional Centre Experience Manager, Danii Ashton said: "What we're delivering at Westfield Parramatta is a reinvigorated fresh food offering curated specifically for our community. Our customers are at the heart of everything we do and understanding their feedback and priorities when shopping for their essentials is a primary focus of this investment.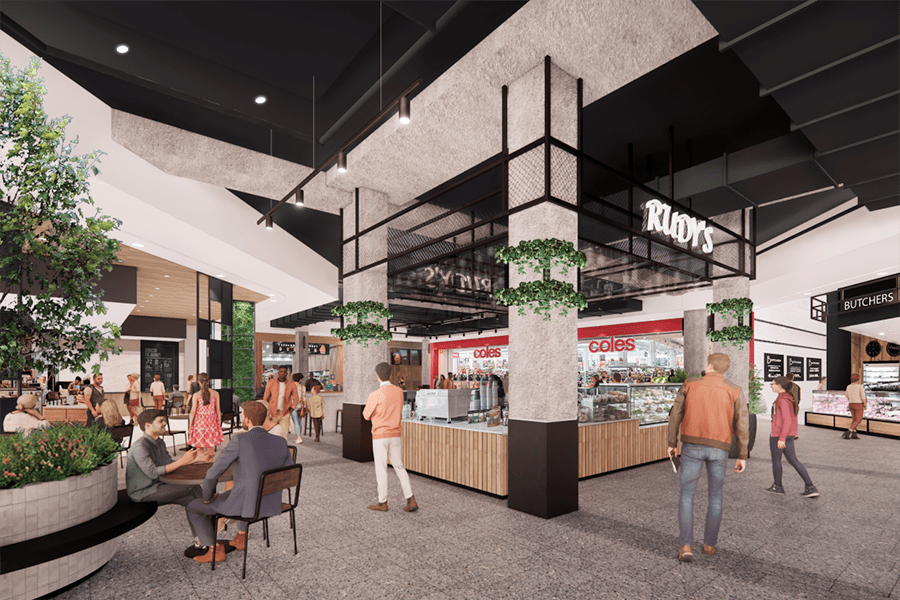 "We welcome over 18 million customers through this centre annually and are very proud to be a part of this period of growth in Sydney's second CBD. The introduction of ALDI and a full-line Coles as part of this project supports our vision to create a convenient destination that meets the evolving needs of our local community. We look forward to keeping our customers updated and announcing further retail partners as this project progresses."