The much anticipated Caddens Corner neighbourhood shopping centre, developed by Western Sydney University, has officially opened.
Located on O'Connell Street in the heart of Penrith's Health and Wellbeing Precinct, Caddens Corner is a vibrant new retail and community destination that is set to generate more than $60 million in local economic activity in the first 12 months and support over 400 new jobs.
Caddens Corner is owned by Western Sydney University. The project team, managed by Kaipara Property Group includes Mainbrace Construction, Nettleton Tribe Architects, Wood and Grieve Engineers, Henry and Hymas Consulting Engineers, Digital and community engagement Elomeno PR and leasing agent Haines Property Consulting.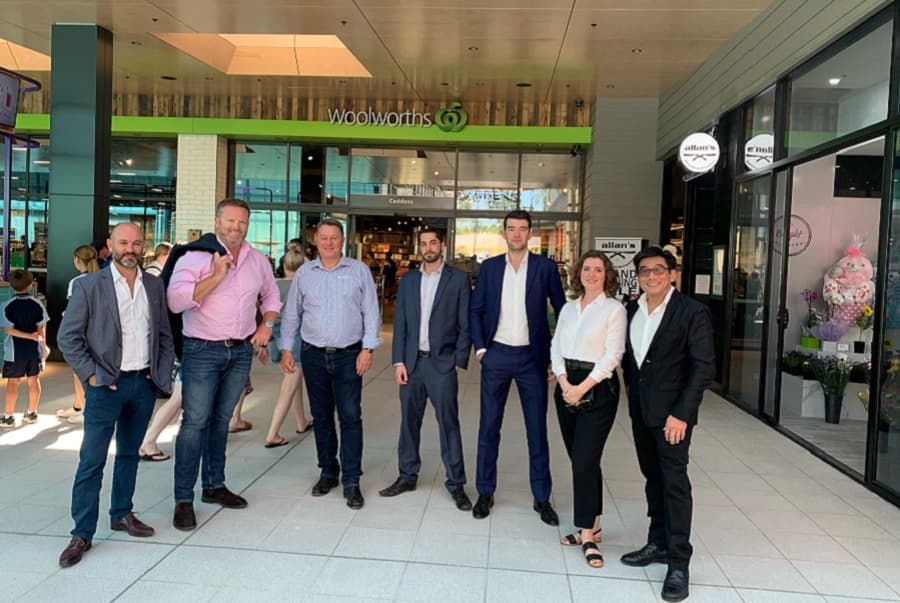 Caddens Corner features about 9,000m2 of retail space, including a full-line Woolworths supermarket, childcare centre, health and wellbeing services, a gym, food and dining precinct, a range of specialty retail stores, and a 500-car on-site car park, complete with electric vehicle chargers. It also features a 5,000m2 food and dining precinct called Table Lane that will come alive from morning to night.
Woolworths Shoppers in the area are also set to experience Woolworths' newest supermarket in NSW with fresh food, convenient shopping options and value at the heart of its offering. The new store will employ more than 140 team members, 96 of whom are newly employed to the supermarket and 47 internal transfers from other stores, bringing with them years of fresh food expertise to the new Woolworths.
In the construction phase alone, Caddens Corner created 160 jobs, engaging more than 1,600 tradespeople on the project.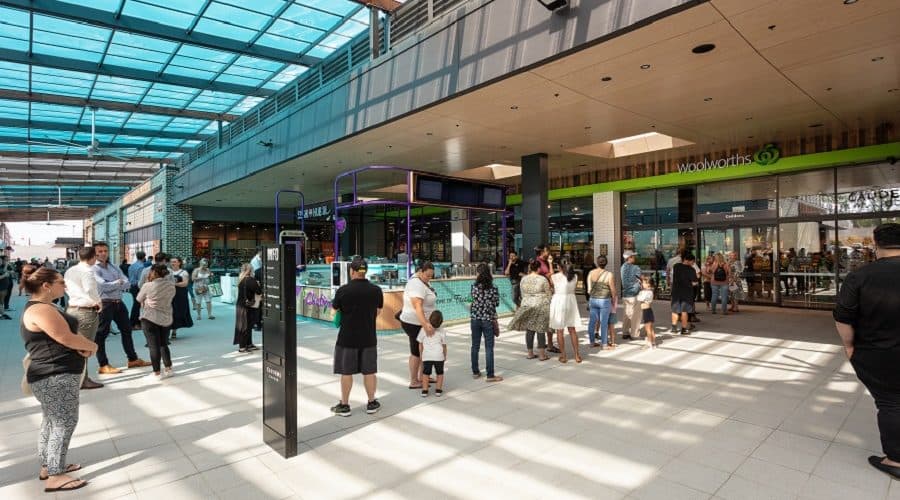 Western Sydney University Vice-Chancellor and President, Professor Barney Glover AO, said Caddens Corner will contribute to the region by supporting people to live, learn and work in a community that is well connected to services, shops and other amenities.
"The University is proud to bring this retail project to life," said Glover. "The Caddens Corner development is set to enhance the liveability, productivity and sustainability of our local community, while creating much-needed new jobs for the local economy at a time when we are all focused on the economic recovery from the COVID-19 pandemic.
"Caddens Corner is part of our 'Western Growth' strategy – a plan that is reshaping the University's campus network and co-creating cities and infrastructure across Western Sydney. This is being done in partnership with industry and government and fosters a deep engagement with our local communities," he said. "This innovative project is enabling the University to maximise its investment in our core activities of teaching, engagement and research, and secure the financial sustainability of the University."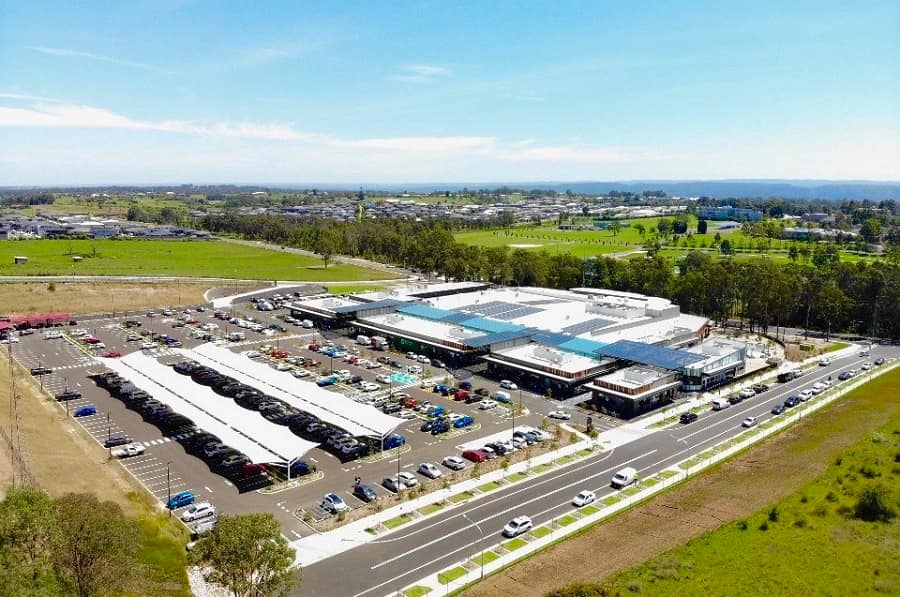 The centre has impressive environmental credentials. A five-star, green star development, Caddens Corner has been built from sustainable materials and is powered by extensive solar panels. Its design features a low-lying profile so that it complements the landscape and adjoining suburbs. The design also incorporates natural ventilation, which allows for rainwater to be harvested to maintain landscaping, and solar-powered lighting in the car park, that includes three charging stations for electric vehicles. Cyclists are catered for with bike parking and end of journey facilities.
There is also a focus on creating a space where people will want to spend time, with natural play elements, including water play features, outdoor spaces with phone charging and space for musicians to perform.
Kaipara Property Joint Managing Director David Hopper said Caddens Corner showcases the evolution in neighbourhood shopping centres. "There's the everyday shopping conveniences of a supermarket, a newsagent, a bakery and hairdresser, alongside hawker-style eateries, cafés and restaurants as well as health and wellbeing services and childcare, all under the one roof," said Hopper. "The lay of the land means that Caddens Corner also has great exposure from the road to draw in passing traffic. There will be cafés and the gym open early, parents dropping off children at the childcare centre on their way to work and restaurants, including a bar and grill, trading into the evening, so the convenience and family friendly all-day trading will only add to the centre's appeal."