Melbourne's leading flexible workspace provider Waterman has opened the doors to its newest, architecturally designed centre in QICGRE's Eastland Shopping Centre in Ringwood.
Waterman already operates centres in Chadstone, Narre Warren and Scoresby. Last year, the company announced it would be opening another centre in Highpoint Shopping Centre in early 2023 with further locations expected to be announced.
Daryl Stubbings, Director of Australian Investment Management at QICGRE, welcomed Waterman Business Centres to Eastland. "By integrating flexible office space into Ringwood's rapidly growing public services and employment hub, we progress our long-held vision to create a vibrant Town Centre that clusters cultural, civic, hospitality and business amenity around the premium retail core that is Eastland," he said.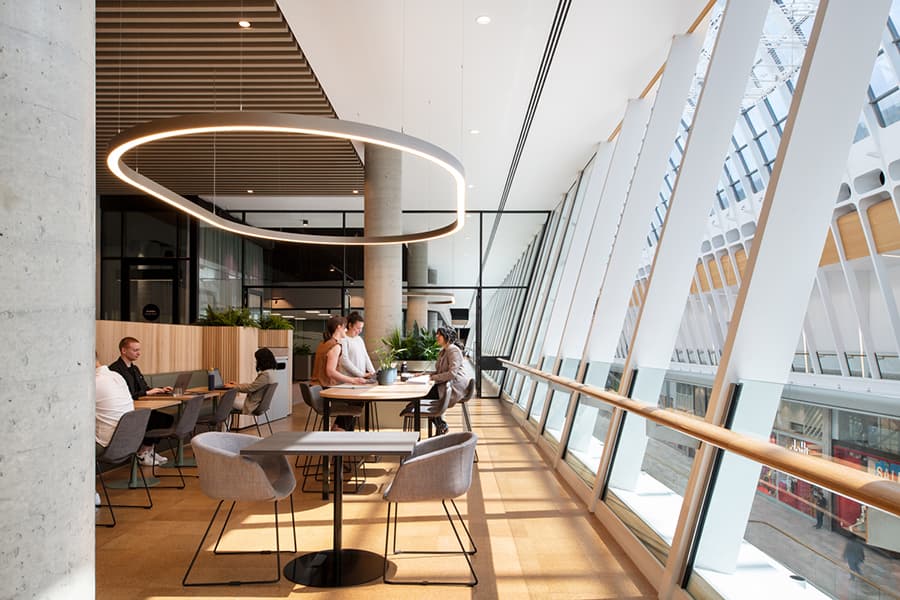 Waterman Eastland is located in the heart of the shopping centre, an expansive 3,300m2 space with 37 private offices of all sizes, capacity for 400 people to be working from site, 70-plus hot desks, seven meeting rooms including a boardroom and a café located at the front door.
Managing Director of Waterman, Neville Waterman, said the Eastland Centre's January opening was the company's most anticipated yet, with more than 50% of the new office space already leased by businesses of all shapes and sizes.
"We're thrilled to be joining the exciting Eastland community and giving residents a vibrant, beautiful place to work – without the commute and without the isolation," Waterman said.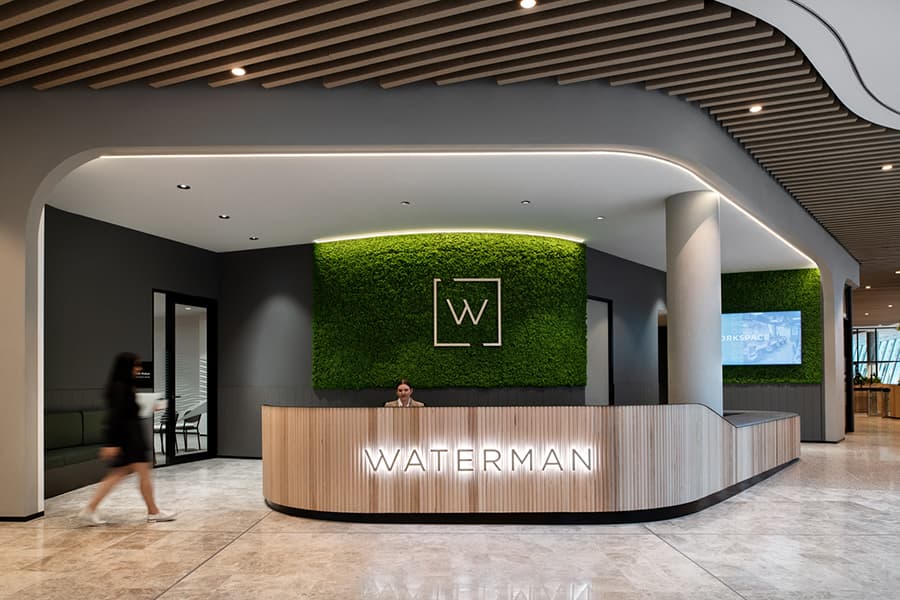 "Nobody wants to return to the long, exhausting commutes that they endured before COVID-19. But we also know the effects of isolation and too much working from home on mental health."
"We're immensely proud of the centre we have created alongside ClarkeHopkinsClarke and Eastland, providing businesses, and their workers, a real and stunningly designed alternative."
Bill Barakia, Architectural Associate in Retail and Mixed-Use at ClarkeHopkinsClarke, said Waterman Eastland was "an exercise in connection".
"Even on a dull day, natural light illuminates the entire fit-out," he said of the flexible offices, which balance both communal and intimate spaces while overlooking the centre's iconic atrium mall. This design brings people together, and for me that's one of its highlights."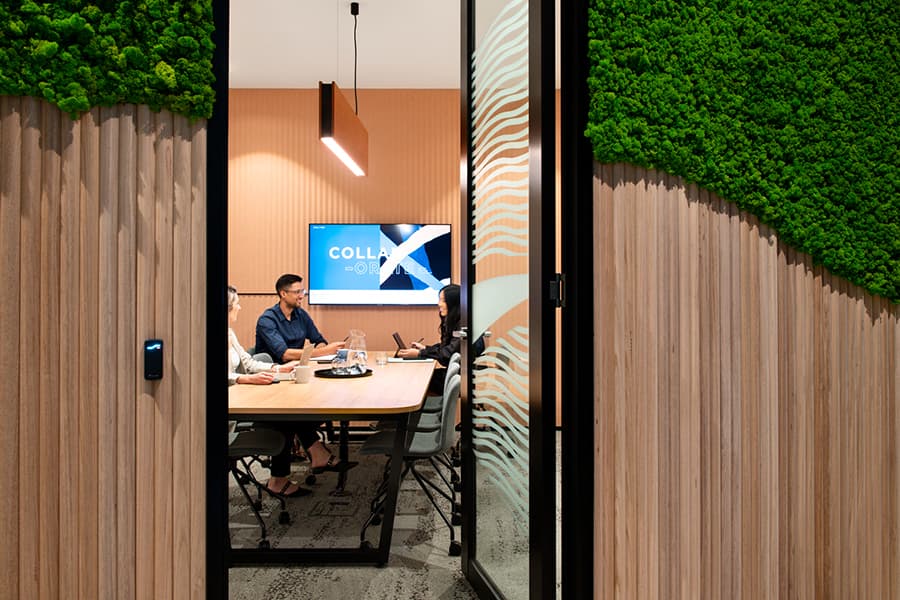 Waterman is a provider of premium flexible workspaces in Melbourne, Australia. It opened its first centre in July 2016 and to date provides flexible workspace across four locations, including the award-winning Caribbean Business Park in Scoresby, and Australia's biggest shopping centre, Chadstone.