Toowong Village, owned by YFG Shopping Centres and managed by Retail First, is increasing its retail offering, welcoming a 4,000m2 Woolworths store later this year, together with TK Maxx, two international supermarkets and additional bespoke fresh food offerings. The new retailers will complement the already strong performing Coles supermarket and ground floor fresh food precinct.
The changes are a strategic move to enhance the direction of the retailer mix and will coincide with the completion of major travelator and lift upgrades, and mall area refurbishment.
Woolworths, TK Maxx, Fresco Supermarket, and additional specialty stores are anticipated to open in late 2022. Hanaromart will be opening on the ground floor by the end of July.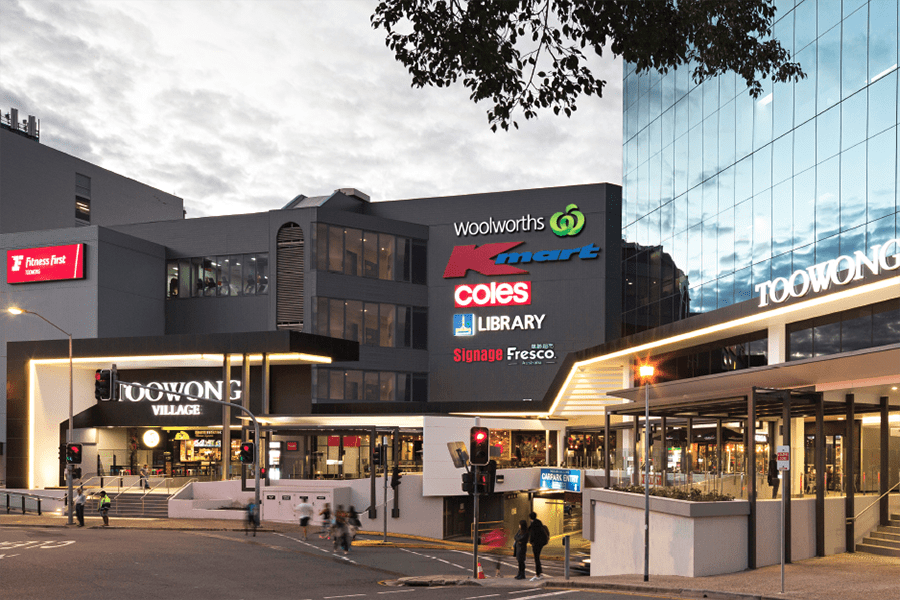 Retail First Managing Director, Steven Bridges said that this has been welcome news for traditional Woolworths' shoppers in the Toowong catchment, and positions Toowong Village as a fresh food hub.
"The addition of Woolworths, TK Maxx and new fresh food offerings demonstrates industry confidence in Toowong Village."
"The two new international supermarkets, Hanaromart, opening next week, and Fresco opening later this year, will also be a welcome addition with the recent return of international students to the University of Queensland, which is within close proximity to Toowong Village."
Bridges said that the new retailers and ongoing upgrades of Toowong Village enable the shopping centre to remain current and meet the wants and needs of the evolving customer demographics.
"The changes enable Toowong Village to progress in line with customer expectations, together with the suburb's growth in high-density living, and the planned Town Centre mixed-use development opposite Toowong Village."
Toowong Village is a community hub with a 'village feel' and familiarity that locals enjoy. The quality fresh food and casual dining options are a drawcard to the shopping centre, as well as offering the only Kmart in inner-city Brisbane.
The centre will remain open during the upgrades and efforts will be made to ensure disruption to shoppers and current retailers are kept to a minimum.