Vicinity Centres have announced its results for the six months ended 31 December 2021 (1H FY22), with a statutory net profit after tax of $650.2 million, representing a $1.04 billion increase on the prior corresponding period.
Grant Kelley, CEO and Managing Director, said: "The first half of FY22 was another challenging period for Vicinity, our retail partners and the retail sector more broadly. However, despite continued COVID-related disruptions and a greater proportion of our assets being in lockdown this period, our disciplined approach to cash collection and retailer support, together with higher than anticipated tenant retention and resilient ancillary income underpinned our significantly improved result.
"We were pleased to see our asset valuations increase amid a buoyant capital transaction market and a resilient underlying retail sector. DFO valuations continue to grow as tightening capitalisation rates and income growth highlight the strength of our DFO portfolio and its resilience through cycles.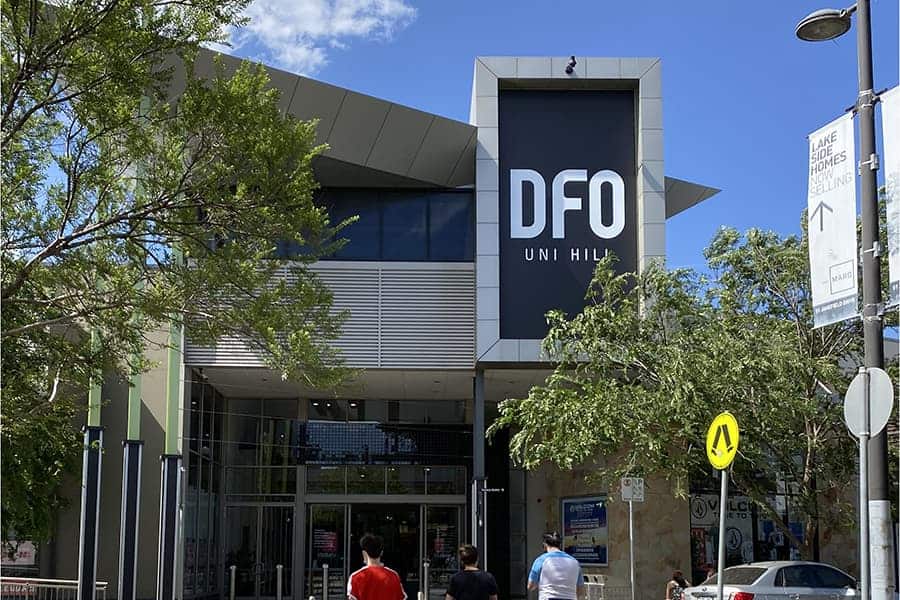 "Our Neighbourhood and Sub Regional asset valuations have benefited from strong transactional evidence while retailer demand for flagship stores in our CBD centres remained strong throughout the pandemic, despite the subdued visitation and trading environment. Pleasingly, our CBD portfolio recorded a modest uplift in valuations over the period, corroborating our view that the outlook for CBD retail is improving and these centres will return to their former vibrancy in time."
During the period, Vicinity enhanced its portfolio with the acquisition of a 50% interest in Harbour Town Premium Outlets Gold Coast (Harbour Town) for $358 million (settled on 30 November 2021) and the sale of its 50% interest in Runaway Bay, on the Gold Coast for $132 million, representing an 18% premium to book value (to be settled by 30 June 2022).
Robust leasing activity during the period demonstrated the underlying resilience of the retail sector, notably in Victoria, while retailer administrations in the year to date have remained low.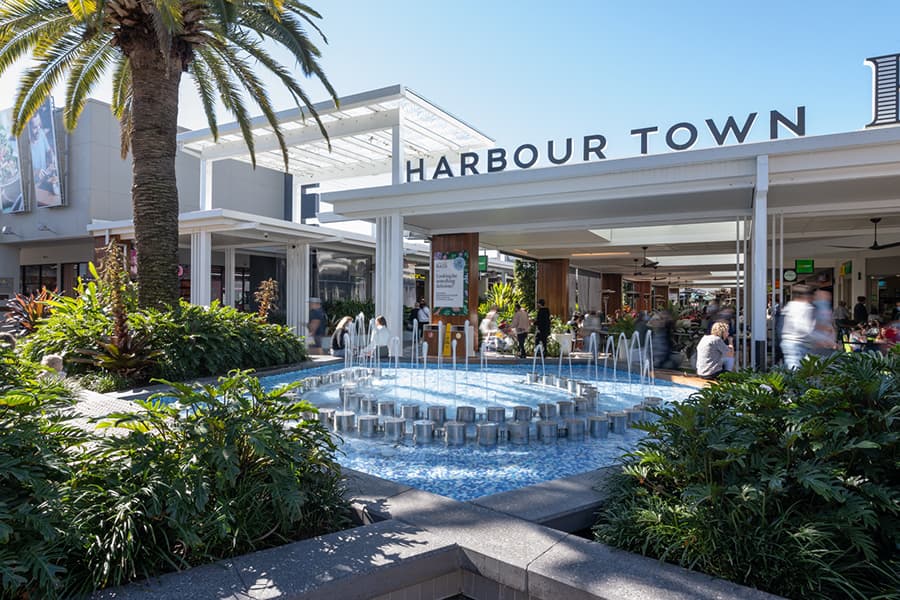 Vicinity leased 201 vacant stores during 1H FY22 and occupancy was maintained at 98.2% at the end of December 2021, in line with six months prior.
In addition to honouring the obligations imposed by the SME Code of Conduct, Vicinity continued to provide support to retail partners in categories and locations most impacted by the pandemic, such as travel, food & beverage and CBD locations.
COVID-19 lease variation negotiations with non-SME retail tenants are focused on driving mutual value and leasing outcomes that reflect the quality of Vicinity's assets.
Kelley commented, "Our highly targeted approach to negotiations has contributed to our reduced number of holdovers, preserved our weighted average lease expiry profile, improved leasing spreads and enhanced retailer mix across our centres."
Since the start of the pandemic in February 2020, Vicinity has allocated more than $300 million of support to retailers (FY21: $231 million), about 90% of which has been in the form of outright rent forgiveness.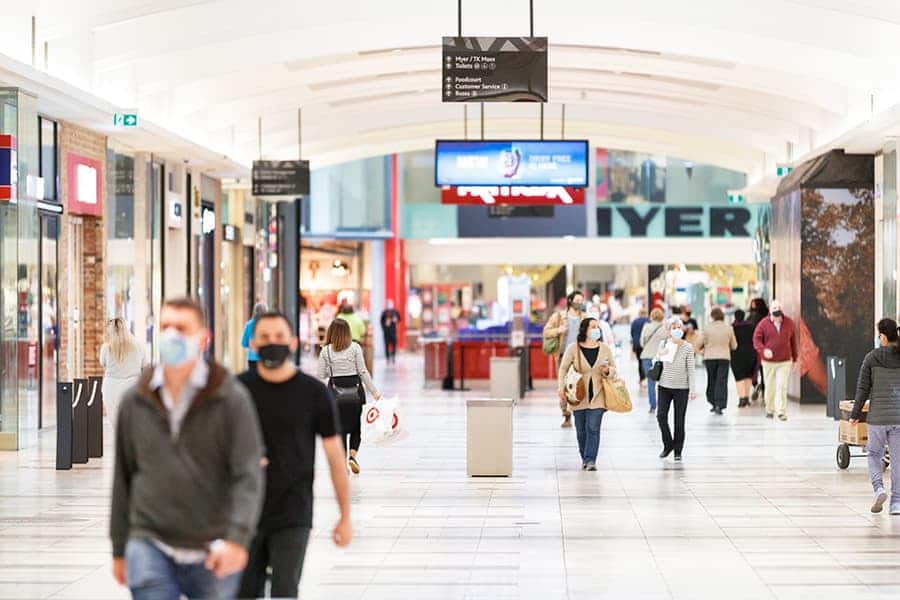 On retail sales performance, Kelley said, "Despite significant and often prolonged disruptions, consumer and retailer activity during the year demonstrated underlying resilience. In all states, when COVID-19 restrictions eased, consumers were quick to return to retail malls with confidence and the capacity to spend."
In NSW and Victoria, retail sales rebounded strongly when restrictions eased in October 2021. Of significant note, November and December 2021 retail sales increased by 5.6% on pre-COVID levels, driven by a robust recovery in visitation (increased to 84% of pre-COVID levels, up from 50.1% at 1Q FY22) and continued growth in spend per visit.
In states less affected by COVID-1914, visitation remained near pre-COVID levels and retail sales growth has been consistently strong, up by 8.1% in 1H FY22 versus pre-COVID levels. Vicinity attributes the consistently strong retail sales growth to the favourable macro-economic environment, and restricted international travel which kept significant Australian-based demand onshore.
On an MAT basis, total portfolio retail sales increased by 7.3% reflecting strong growth in Victoria, up 17.0%, and 4.5% growth in COVID-unimpacted states. Given that NSW was in lockdown for a higher proportion of 2021 versus 2020, MAT retail sales were down 5.1%.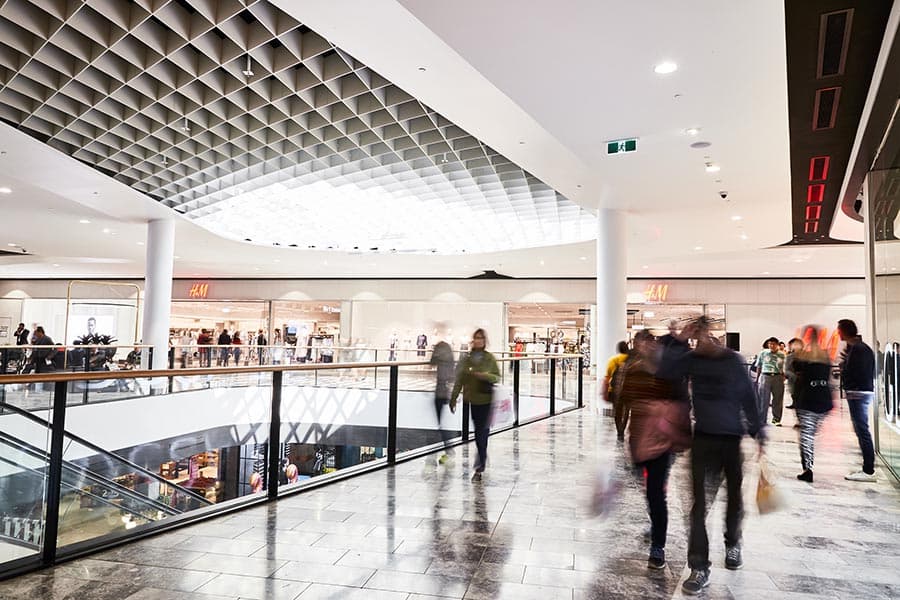 Across all states, shopping remains more purposeful, with average spend per visit up 29% on pre-COVID levels, with electrical, sporting goods and luxury retailers, together with discount department stores continuing to outperform the portfolio.
In summary, Kelley said, "Continuing the momentum from FY21, our 1H FY22 results demonstrate our ability to execute on our operational and financial objectives. Our recovery from the pandemic is gaining momentum and we will continue to focus on converting our strategy into value accretive outcomes that deliver sustainable growth.
"We expect the impacts of COVID-19 on our business to continue over the coming months due to the emergence of Omicron in late December 2021. In January 2022, Omicron had a material impact on visitation, particularly at our centres located on the east coast of Australia, however we are seeing an upward trend in the first two weeks of February."