This article by Michael Hariz, Director of Partnerships and Commercialisation, Integrated Investment Portfolio at Mirvac, forms part of a special sustainability feature, which was first published in SCN's – September/October Mini Guns edition. Premium subscribers can view the full digital magazine here.



At Mirvac, our purpose is to reimagine urban life and to curate and create extraordinary places that enrich community. Our retail centres embody this vision, acting not only as community meeting places, where people come together to learn, celebrate, connect and create memories, but also providing livelihoods for business owners.
The COVID-19 pandemic has amplified the importance of the health and wellbeing of our planet, family, friends and community and, for us, sustainability is integral to this. We believe that, as landlords with a diversified property portfolio, we have a responsibility to be a force for good for current and future Australians.
Central to this is Mirvac's 'This Changes Everything' strategy, which includes our target to be net positive carbon and send zero waste to landfill by 2030. We have already accomplished so much; we provide 100% renewable electricity across all 16 of our shopping centres, divert 68.4% of waste from landfill and have reduced overall water intensity by 45% since FY13. In 2020, we started our journey of taking on more challenges and partnering with the right people, brands and businesses to make even more of an impact.
Reduce – reuse – recycle
We recently announced the expansion of our Australian-first, rapid delivery retail offer, WeShow, to three new locations across NSW and Queensland. WeShow removes the barriers to entry into bricks-and-mortar space for small businesses and progressive brands through its sustainable, quick turnaround flexible store fitout and attractive terms. The modular fitout can be customised to the brand or product category and be set up in 72 hours.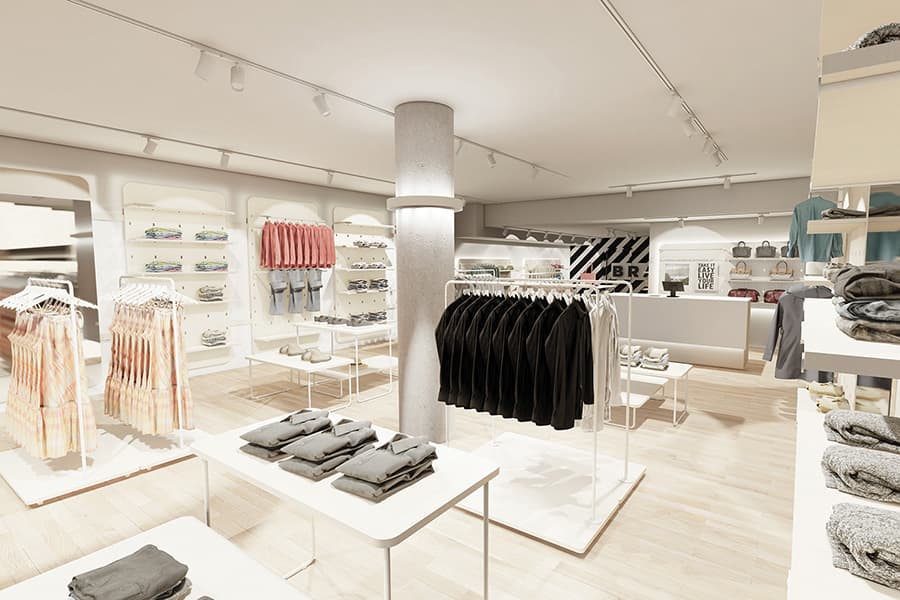 WeShow allows brands to rapidly enter into one of our centres, test a new audience or market, and uniquely build customer base and brand loyalty. It is 'new retail' for a digital and customer focused era, empowering small businesses and reimagining the traditional landlord relationship. 
Critically, it implements the three Rs of waste management – reduce, reuse and recycle – and meaningfully will reduce our waste to landfill by removing approximately 300 tonnes of retail fitout waste from the combined planned locations.
To encourage customers to recycle their used containers and to demonstrate the impact communities can have when we make recycling easier and more accessible for customers, we launched Recycling Kiosks in select NSW and Queensland centres in partnership with TOMRA and Envirobank respectively. TOMRA, having installed its Reverse Vending Machine kiosk at East Village two years ago is testament to this, with 3.4 million containers recycled, diverting 243 million tonnes of solid waste from landfill from one single kiosk.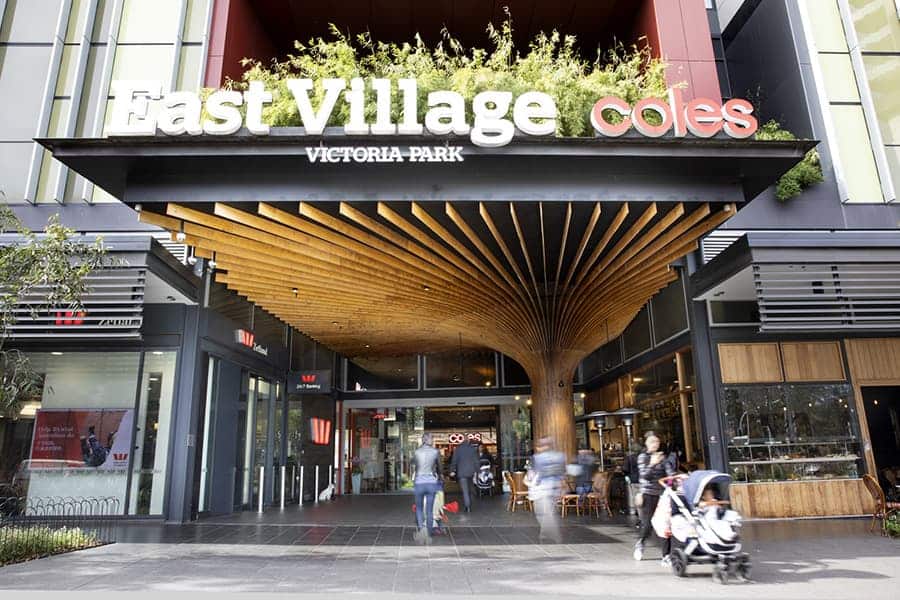 When discussing sustainability in retail, it is crucial to address the two major sectors that can have significant impacts – clothing and food waste. Every year, each Australian acquires an average of 27kg of new clothing and discards about 23kg of clothing to landfill. These stark statistics encouraged us to pursue a partnership with the country's leading and most innovative company for the recovery of post-consumer products, SCR Group, trialling a pop-up kiosk at Orion Springfield Central. In the partnership's first month, almost 6,000kg of clothing was recycled from almost 1,000 shoppers. With clear demand for this offering, we are looking to expand this program across our retail portfolio.
Charity organisation PlateItForward has also permanently taken space at Harbourside Shopping Centre, providing vital infrastructure to expand its two major projects, Social Meal and Ability Social. 
Social Meal provides 2,000 restaurant quality meals a week to the most vulnerable in our community, while Ability Social is a six-month program providing an industry-led chef course to four disadvantaged people, where they are paid to train and complete the course with secured employment and a stable salary.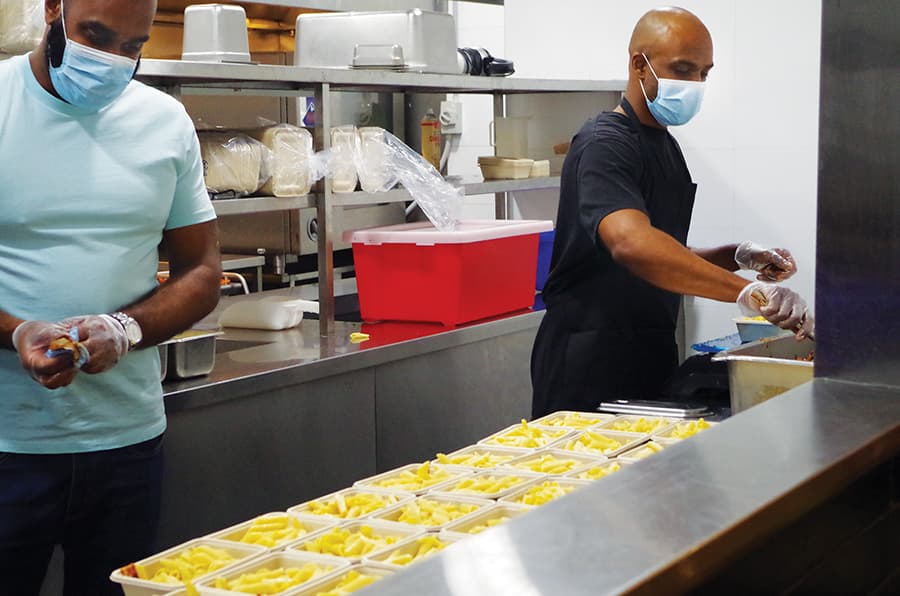 Initiatives like this, along with our partnership with OzHarvest, are critical for our business. Not only do they support our local communities, they also inspire and remind us of our greater purpose. These initiatives also future-proof the way we help businesses deliver and use physical spaces, consider and partner with brands, and structure commercial terms. They could redefine not only the shopping experience but also the results and growth our partners have.
Carbon emission reduction
Since installing Tesla Super Charger stations at Broadway Sydney and Moonee Ponds Central in Melbourne in January 2020, year-on-year growth in electric vehicle purchases sits at approximately 24%. 
The increase in usage across these stations continues to demonstrate the benefit of providing charging bays for our customers and partners while supporting a greater movement to reduce carbon emissions.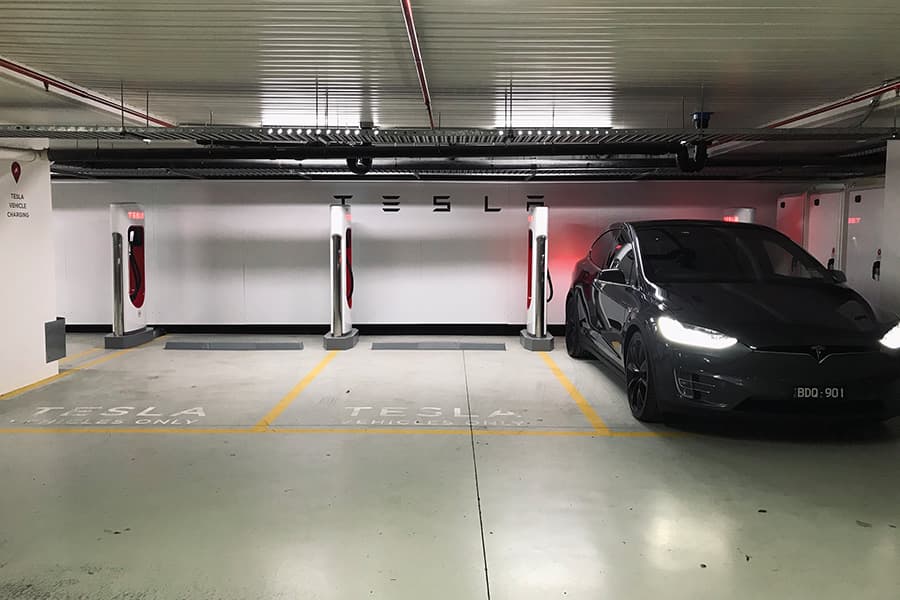 Our passion for reimagining Australia's built environment has driven us for almost 50 years, and sustainability is a key part of our DNA. And to continue our ambition to be a force for good, positively impacting communities and the planet, we need to partner with progressive brands, environmental leaders and social innovators to deliver sustainable solutions that are convenient, impactful and refuel community spirit.
Through strategic partnerships, we can empower and encourage our partners and customers' desire to make small changes in their own business and lifestyles that will positively drive change for the greater good. We are proud to own and manage spaces that can inspire and raise awareness about how every Australian can work together to build a better, more sustainable nation.