This article by Julian Ackad, Managing Director, Spectrum Retail Group, was first published as part of a special feature in SCN's July/August edition

To say the retail industry has been on a transformative journey during the past year-and-a-half is an understatement. Overnight, consumer behaviours changed; large retail spaces like shopping centres, once lively communal hubs, became places to avoid; the barrier of online shopping was broken for many people, with a surge of customers ordering their meals and groceries online with the tap of a finger.
While we're seeing a return to a new 'normal' as people venture out, travel locally, and spend their hard-earned money locally too, now is a crucial time for developers to rethink their approach to the retail experience. The world has changed: what customers want from retailers has changed, and what retail spaces mean to customers is ever-evolving. If the industry doesn't take this opportunity head on, we risk becoming inconvenient or worse, irrelevant.
At Spectrum, we have more to bring to partnerships than just the ability to create four walls and a car park. Our team of retail professionals have extensive experience working inside some of Australia's leading convenience retailers. This experience, coupled with a real-time understanding of our tenants' business and their customers' current needs and wants allows for a genuine and fully aligned partnership.
Partnership over profit
Gone are the days of the David and Goliath battles between tenants and landlords; developers need to be on the same page.
It's simply not true anymore that focusing on cutting costs or pushing for higher rent are the only ways for developers to make more profit. 
This old-guard approach is influencing the retail experience, undermining retailers' interests and completely ignoring the customer's needs and wants.
Getting on the same level as retailers, having a complete understanding of the experience they want to provide to their customers, and bringing to the table knowledge of what makes a strong performing site, will not only drive profit but also deliver a truly magical retail experience for customers. And, in the end, that can only be a good thing for the top and bottom line.
That's why developers need to stop simply delivering a retail store in accordance to a tenant's specification, and start measuring the overall customer experience that ultimately drives the success of the retailer.
A site that takes into consideration the customer journey and actually adds value to its users is good for business, and in the long-term can only lead to more profit for both the tenant and landlord. 
Developers need to consider profit as being more than just the difference between the cost and completion value of a retail development. A retail development built with customer experience at the forefront of each decision will lead to more patronage and superior business performance for the retail partner. A stronger performing site will also have a higher value to prospective investors, given the high likelihood of lease renewals in the future. It's not uncommon for prospective investors to discuss business performance with retailers prior to purchasing a property.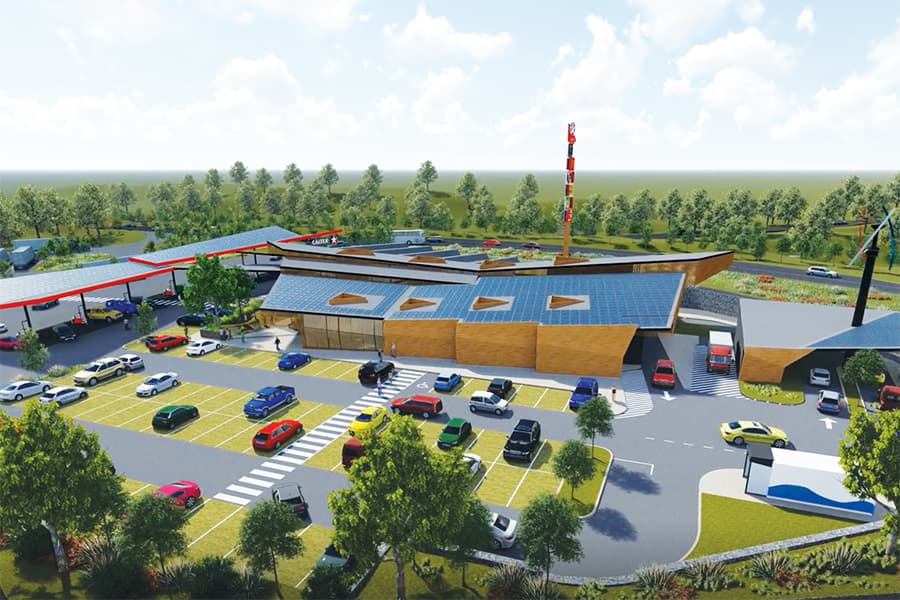 The customer journey
Should the number of carparks provided for a store be driven by cost or customer convenience? 
There is plenty of evidence supporting the correlation between car park numbers and retailer revenue. This is where the customer journey comes in. The needs of the customer should be the ultimate factor – not cutting costs – when developing a site. 
A good developer takes care of the end user, in other words the customer, and in doing so, ensures there is alignment and partnership with retailers.
This is something that we are passionate about because we are ourselves customers of these services in one way or another. We really take the time and effort to dissect every movement that takes place on our sites, to deliver the best possible experience to our consumers. In doing this, we are also maximising the success and operational efficiency of the businesses we partner with. 
At Spectrum, we analyse the entire customer journey: where should visual cues like brand signage be placed? How do these elements contribute to an in-store atmosphere? What does an intuitive parking solution mean to the customer? What could it mean to a business? We want to understand what influences customers' decisions – consciously and subconsciously –because it can be the difference between high tenant turnover and long-term partnerships. We work with our tenant partners to make sure the design and flow of their store layouts provide for a simple and enjoyable customer experience. 
Time and time again, we see retail developments that don't provide for the optimal retail experience. This can be corrected simply by taking the time to listen and understand both retailer and customers' needs and wants. It's this thoughtful approach that will help to dismantle stereotypes of developers and landlords and take retail development to the next level.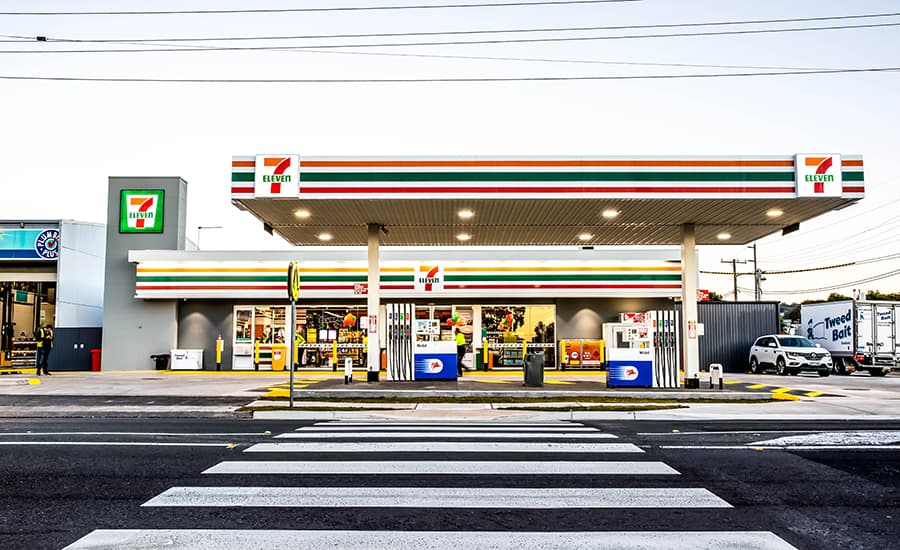 Aiming for holistic outcomes
As we rebuild, figuratively and literally, after the pandemic, we need to understand the holistic impact of beautiful, intuitive retail experiences. We have the power to help the economy through construction and jobs, we can help customers have a memorable experience, and we can create cornerstones of communities. We shouldn't take this responsibility lightly.
As consumers and investors demand that businesses adopt sustainable corporate practices – and are willing to pay a premium for it – we're naive to think this judgement won't also impact the retail development industry. 
The push for environmentally sustainable retail experiences should be driven by developers. Incorporating sustainable design into every element can be a cost-saving initiative, as well as a customer-saving one. 
With the rest of the world moving away from the use of fossil fuels, developers need to also think long-term about their sites, how they will stack up against future regulations, and whether they will meet customers' needs in the future.
Research shows that Generation Z, while young and without much spending power, are more discerning about where they spend their money. There is growing cynicism of large corporate brands, which will make it harder for big players to win over and keep customers. No doubt, this trend will continue.
While adopting Corporate Social Responsibility or Environment, Social and Governance frameworks are ways bigger brands are moving to address this, why shouldn't this be considered at the very beginning, at the development stage? This is where the developer can step up and add value. 
Let's step up as an industry and meet tenants on their level, merge their understanding of their customers with our ability to create a memorable space without cutting corners. As foot traffic picks up across Australia, we have a great opportunity to give people a reason to leave their homes, explore their communities and remember how great retail spaces can be.