This article by Jerome Audais, Managing Director, KONE Australia & New Zealand, forms part of a special sustainability feature showcasing eco-friendly and environmental innovators. The article was first published in SCN's – September/October Mini Guns edition. 



Increasing carbon emissions, excess waste and the impacts of climate change continue to be one of the biggest challenges our planet has ever faced. It's also one of the biggest topics on the agenda for businesses that are ultimately shaping what the future will look like in years to come. Businesses have the responsibility of managing the sustainability part of their business strategies and developing climate-friendly solutions that will bring us closer to a healthier world.
But sustainability is more than just a trending topic – it goes far beyond targets and pledges. Businesses need tangible solutions and turn ambitions into actions in order to stay competitive.
As a nation, Australia continues to fall far behind many countries in their shift towards sustainability, ranking thirty-fifth in its progress to meet all United Nations Sustainable Development Goals. Consumer-centric industries, such as fashion and electronics, generate considerable amounts of waste. As consumers get more and more educated and make considered choices, the demand for sustainable shopping has sharply increased.
Recent research shows 87% of Australian shoppers are more inclined to purchase products that are ethically and sustainably produced. Further to this, 85% of those surveyed indicated they would like to see retailers be more transparent about how their products are produced, their sustainability efforts and whether they are engaging in ethical practices.
Supermarket giants are recognising this shift in consumers' attention from price to sustainability – and taking action. Where the competition once centred around who offered the lowest price, it's now largely resting on who is the greenest. Coles and Woolworths have each searched for new ways to differentiate themselves, including launching initiatives to cut down on single use plastic and investment in renewable energy, in an effort to stay competitive.
It has become evident that mere compliance with minimum standards is no longer enough for businesses to get ahead. This has seen a collective action towards a more eco-conscious retail industry.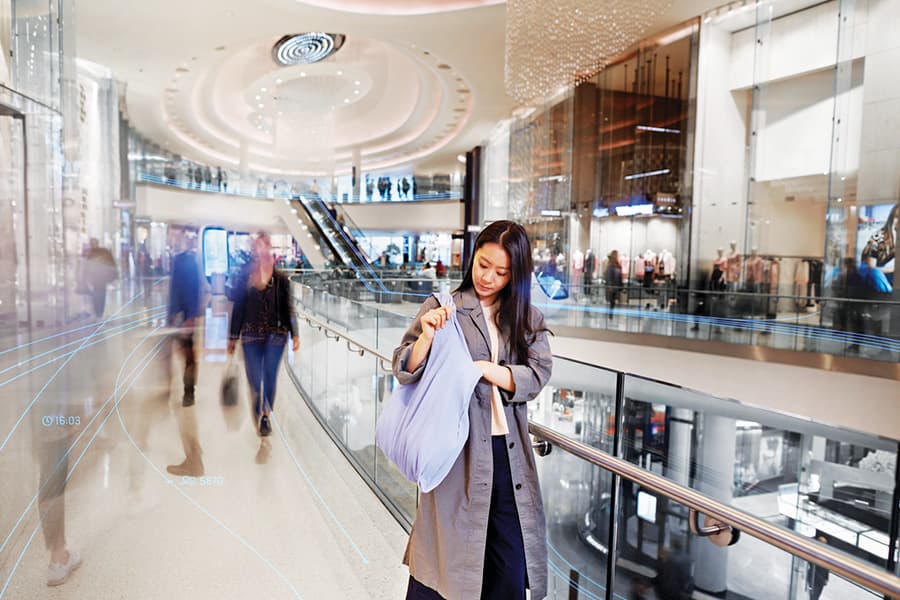 It is also important for businesses to be proactive rather than reactive. We've seen time and time again, businesses responding to negative criticism over their ethical responsibilities, and implementing change after the fact. This is not to say that these businesses don't deserve the opportunity for redemption – reactive change is better than no change at all. However, avoiding these pitfalls is in their best interest in order to stay ahead of the curve.
While what retailers sell is one thing, how they sell it also comes into play when consumers are making choices on where to shop. The consumer driven trend towards sustainable shopping will also need to be supported by energy efficient shopping centres.
Businesses are driving their sustainability targets by implementing the circular economy – that is eliminating waste and pollution, keeping products and materials in use, regenerating natural systems and creating products that can be recycled. For example, international automobile manufacturer, Groupe Renault, has directly invested in circular economy strategies to reduce the use of raw materials, including the use of recycled plastics and creating repairable vehicles that are easy to dismantle. Global leader in elevators and escalators, KONE, also recognises circularity by optimising material use with robotics and automation, and power operations using renewable energy.
The circular economy principle will define the lifecycle of our shopping centres of the future, from how they are constructed, how they are used, to what happens to materials at end-of-life.
At KONE, our commitment to sustainability feeds through every touch point of the business, starting from the ground up. Beyond our target to reach carbon neutrality on our own operations by 2030, our maintenance technicians are piloting carbon free e-bikes and scooters in Austria, and green electricity is prioritised in our offices, storage facilities and manufacturing plants. We are always searching for new ways to make our operations more sustainable.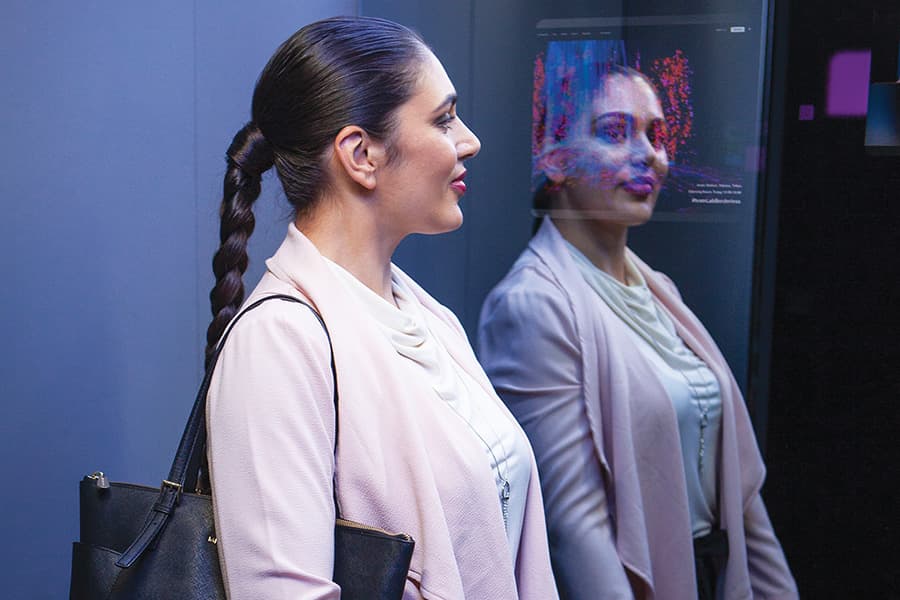 Our dedication to green buildings drives our cutting-edge innovation in smart people flow solutions.
It may surprise you to know that modernising an elevator can alone achieve energy savings of up to 70%. With our DX connected elevators, upgrading your equipment has never been simpler.
The new electrification system in the KONE ReGenerate 800 package replaces outdated technology to improve reliability, safety and energy efficiency. It can interface with many types of existing elevator components, ensuring rapid, trouble-free installation. KONE regenerative drives can recover up to 30% of the elevator system's total energy consumption.
The KONE UltraRope hoisting technology, made from a lightweight carbon fibre, weighs about one-fifth of the traditional steel rope and enables a massive moving-mass reduction. This enables buildings to use smaller, more efficient elevator motors to move the elevator and rope up and down the building. Circularity also means keeping resources valuable for customers for as long as possible. Installing UltraRope also eliminates the possibility of the ropes rusting, stretching or wearing, ultimately prolonging the lifetime of the rope and the building, which is key to supporting circularity.
At a time when shoppers are expecting more from retailers as well as their retail hubs, the demand for innovative approaches to the way we shop is growing. The past 18 months, through the ups and downs of the pandemic, has illustrated just how much a centre's usage can change over its lifetime – think Click & Collect models or touchless experiences. This has demanded businesses of all shapes and sizes to reassess their models and relationship with resilience.
The same demand is present for sustainability. The importance of a centre to be flexible, purpose designed and green from the ground up is clear in order to be future ready. Investing in sustainable solutions and eco-conscious approaches will ensure your centre meets the needs of shoppers, tenants and the planet alike.