CBDs – their development, management and daily activities – have a wide variety of influences way beyond our industry. For this special CBD feature (first published in SCN Vol. 39 No. 2 – CBD Guns issue), SCN contacted the Lord Mayors of the cities of Sydney, Melbourne, Brisbane and Perth to get their views on the important issues affecting their cities, and asked for an emphasis on retail related issues. The following is the response from Sydney's Lord Mayor, Clover Moore…
The physical distancing measures required to save lives and prevent another devastating outbreak of COVID-19 are continuing to impact the livelihoods of many in our community.
This is especially true in the city centre as many venues remain capped, people continue to work from home and international tourists cannot travel. Our hospitality, tourism, retail and creative industries all require an activated and enlivened city.
But our work to support businesses through this period, and our work to create a city that is both liveable and an exciting place to work and visit – with sustainability and culture at its core – stands us in good stead to bounce back.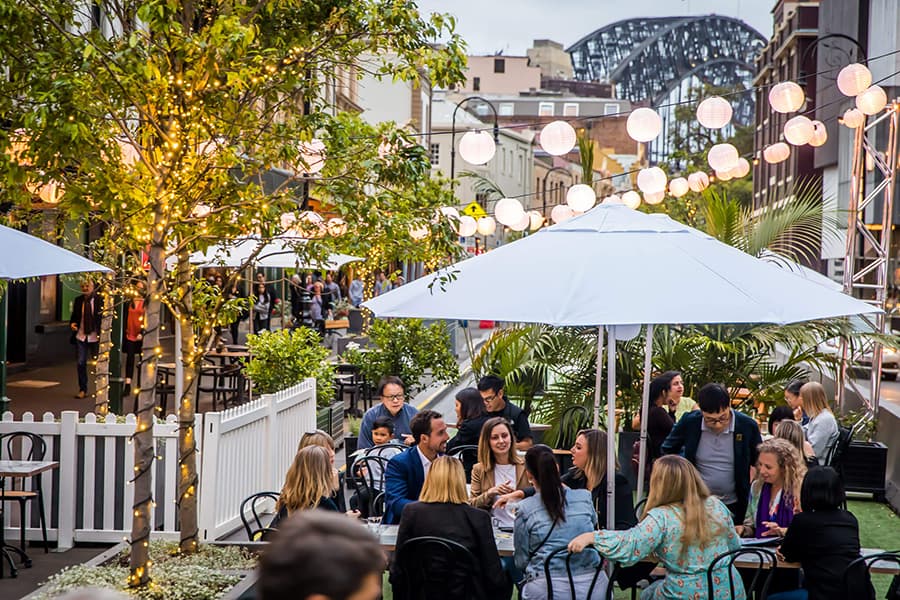 Last September, we joined the State Government and representatives from the community, businesses and industry for a CBD summit that put us on the path of recovery.
We were able to work together to deliver an 'Al Fresco City' over the summer months and bring the city to life by making outdoor dining easier, supporting live entertainment and creating a fabulous Sunset Piazza at Cathedral Square – to create work for artists and creative and production workers while drawing people back into the city.
 There was a huge response to these initiatives, particularly the outdoor dining space. 146 applications for outdoor dining space have been approved and we are still getting applications for more every day.
 The businesses taking up this opportunity have benefited, according to a recent survey undertaken by the City: 
90% say it has been beneficial or crucial to their business
45% have employed an additional two or more staff per week
41% have increased staff hours by ten hours or more per week
58% have had their turnover increased by up to 10%.
 But we cannot rest if our economic recovery is to continue.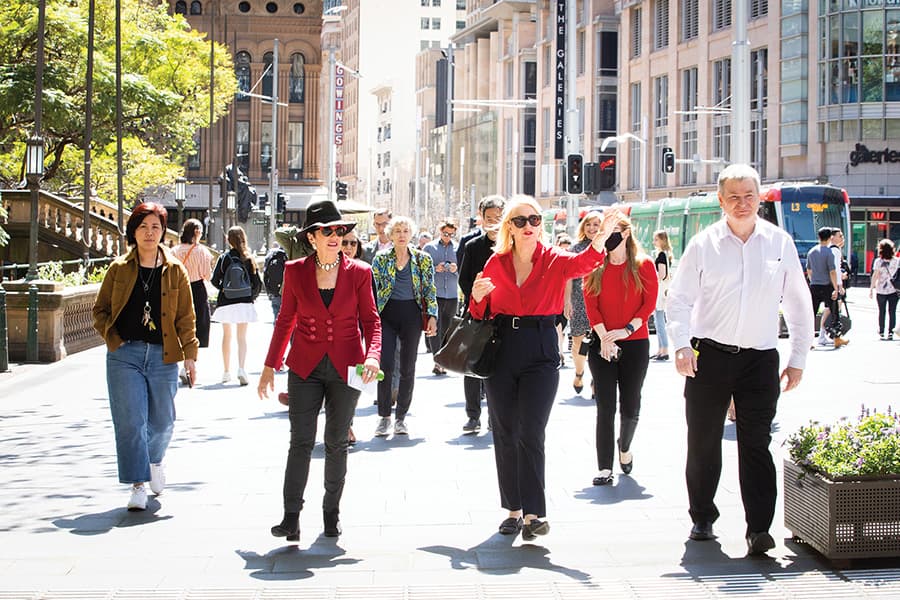 The economy is showing promising signs but there are still concerns about the full impact of the end of JobKeeper and other measures that sustained economy over the past 12 months is yet to be seen.
Many CBD workers are still avoiding the daily commute on public transport and congestion is becoming a problem on some days as too many people choose to drive.
Property Council data shows that occupancy of CBD office buildings was around 50% during March, which is well below the pre-COVID average. This is having a serious impact on the shops, cafés, restaurants and services – many of them small businesses – which depend on the custom of office workers to survive.
If most people work Tuesdays to Thursdays, our CBD businesses suffer on Mondays and Fridays. Staying in for Netflix and UberEats will only become more attractive as we approach the winter months. We need to continue our support for CBD businesses to attract people to get out and about, whether that is into the office – or out for dinner and a show.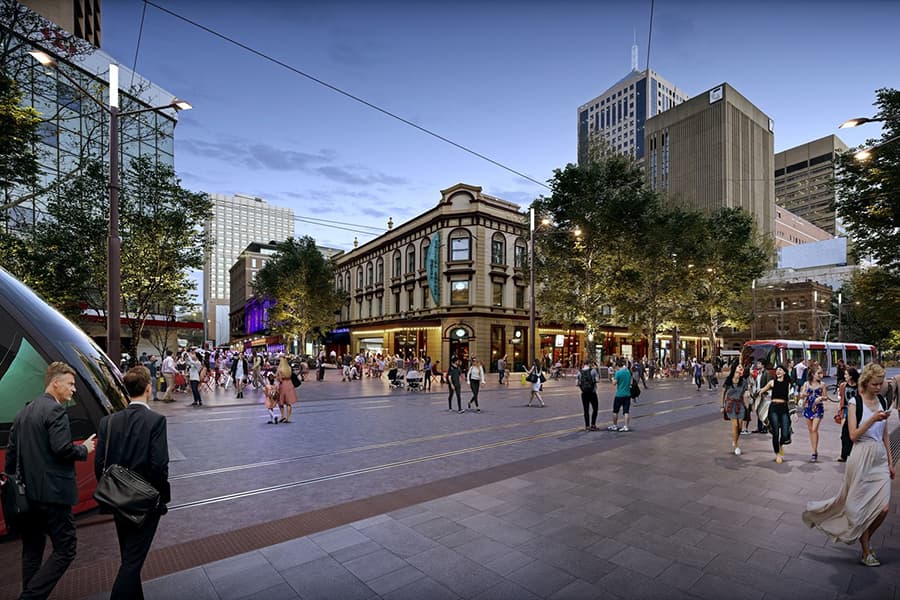 We are proposing to extend our partnership with the NSW Government to continue our successful Al Fresco City program through the winter months and into next Spring and Summer. We will extend the waiver of outdoor dining fees until the end of June 2022, then look to permanency.
We also think the state government should emulate the success of its Dine and Discover Voucher Program with a new CBD voucher program. Vouchers that could be redeemed at participating CBD businesses – perhaps for coffee, lunch, after work drinks, visiting a hairdresser…? This would help get people back into the office, and support our CBD small businesses, including our daytime businesses. The NSW Government should also provide free public transport into the CBD on Mondays and Fridays, to help encourage people back in the office on these generally quiet days. 
Widespread disease, epidemics and pandemics have occurred throughout history and will occur again. They have resulted in changes to how cities and urban form are designed and function. However, they have not resulted in changes to patterns of urbanisation – locally or globally. The demise of urban cities due to the pandemic is overstated.
 Much of the same argument about the 'demise of the central cities' was made in the 1990s with the development of the internet. Yet the reality of the past two decades has been the exact opposite.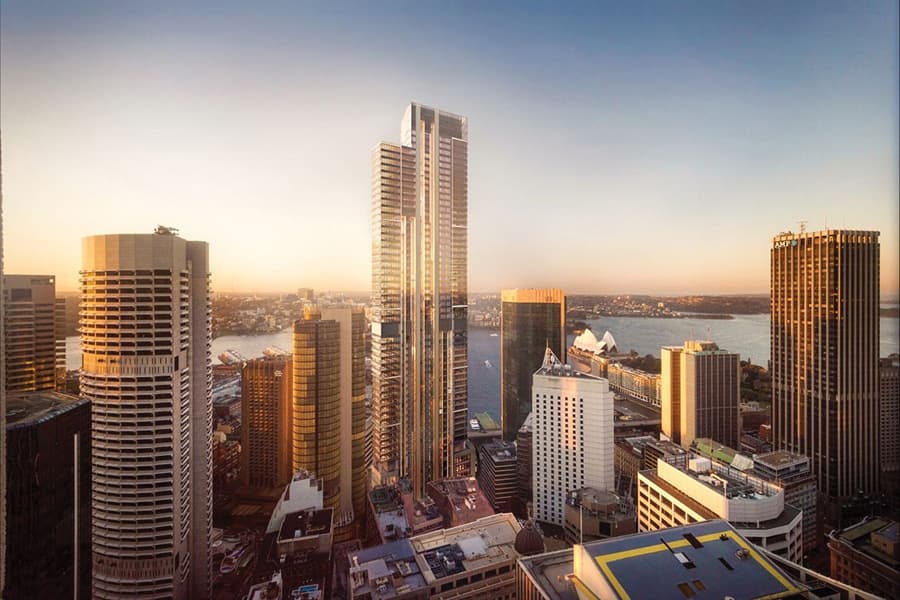 Cities will remain engine rooms of our economy, the centres of government, education and culture – alongside governments, universities, cultural institutions, museums, galleries, hotels and centres of entertaining. Tourists will return, and they will return to our cities. Economic clusters like technology, finance, media and entertainment – the creative, knowledge-based industries – thrive on proximity to one another and remain focused here in our city.
Despite our ability to connect remotely, people are still drawn to urbanism for so many reasons. 
While many are likely to continue working from home in some capacity, there are just some things we can't replicate easily remotely. Businesses tell us central office space is crucial for staff wellbeing and activities like training, brainstorming and socialising.
What COVID-19 has done is accelerate trends that were already occurring, including technological change and the changing nature of work. The reasons Sydney was an attractive destination before the pandemic remain in place and provide the platform for future growth – a beautiful harbour city and a great climate. A cultural and educational centre and focus of new industries.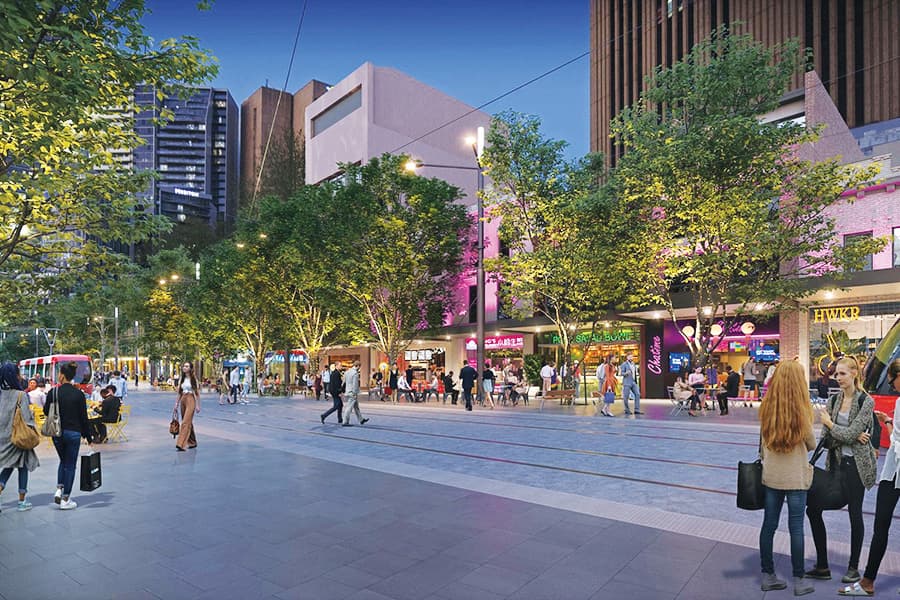 People in our city have shown a desire to live near their jobs in neighbourhoods that have high levels of amenity. We have been pursuing this strategy through our City of Villages policy since our adoption of Sustainable Sydney 2030 in 2008. We have invested in our villages to provide quality parks, playgrounds, recreational and community facilities, leafy pedestrianised streets and a separated cycle network – so people can walk or cycle to most local services and local employment centres as well as be connected to the city centre or broader metropolitan Sydney by public transport.
Young people, students and people working in creative industries, technology and innovation will continue to be attracted to cities. They require proximity to others to do their work, and they desire the networking and buzz of city life.
The cities that will do best are the ones that provide affordable housing, working and cultural space, a myriad of cultural offerings, walking, cycling and excellent late-night public transport, green, cool calm streets, laneways, small bars and late-night activity. 
The City of Sydney has, for more than a decade, understood these to be the attributes of great and competitive cities and has made them a priority. I think the reform appetite for this agenda has only accelerated post-COVID – and we need to match that with accelerating our pace of reform.