This article by Michelle Tierney, Chief Operating Officer, SCA Property Group, forms part of a special CEO Outlook feature published in SCN's Big Guns 2022 edition.

Reflecting on my outlook from the year prior, I began with the statement that 2020 was undoubtedly one of the most challenging times in recent history. In 2021, the challenge of COVID-19 has continued to test ours and our customers' (shoppers, retailers and investors') resilience. Despite this, I am inspired to see how organisations and people alike have continued to shine through adversity.
Nonetheless, the challenges resulting from the COVID-19 lockdowns and restrictions have had far-reaching impacts, and I don't intend to underplay these. With the latest Omicron outbreak, not only have we seen a significant increase in isolation for both those testing positive and close contacts, but our retail partners have had their supply chains and resourcing heavily impacted and, with this, consumer confidence has been impacted.
The tumultuous nature of the past 24 months has proven that convenience is king, and the trend to stay local remains important. With continued lockdowns and an increased hesitancy to dwell in large settings, we have seen the resilience in non-discretionary retail categories and sub-regional and neighbourhood shopping centres with an offer weighted towards this. In 2021, retail sales, particularly within non-discretionary, increased above pre-COVID levels across all core categories, and we saw a sharp bounceback to pre-COVID speciality occupancy levels. This buoyancy was also evident within leasing, where we achieved an improvement on deals completed in 2020, and our continued focus of remixing toward non-discretionary categories remains strong.
Optimising the core business has been pivotal in delivering strong, secure and long-term returns to our unitholders.
This isn't just about driving strong returns; it's about servicing our customers as well as our local communities for their everyday needs. We want to be more than just a shopping centre in each of our communities; we want to be a place that is dependable, a place that provides the necessities and a place that supports the communities in which we operate. It's how we deliver on our purpose of together, building thriving communities through local convenience.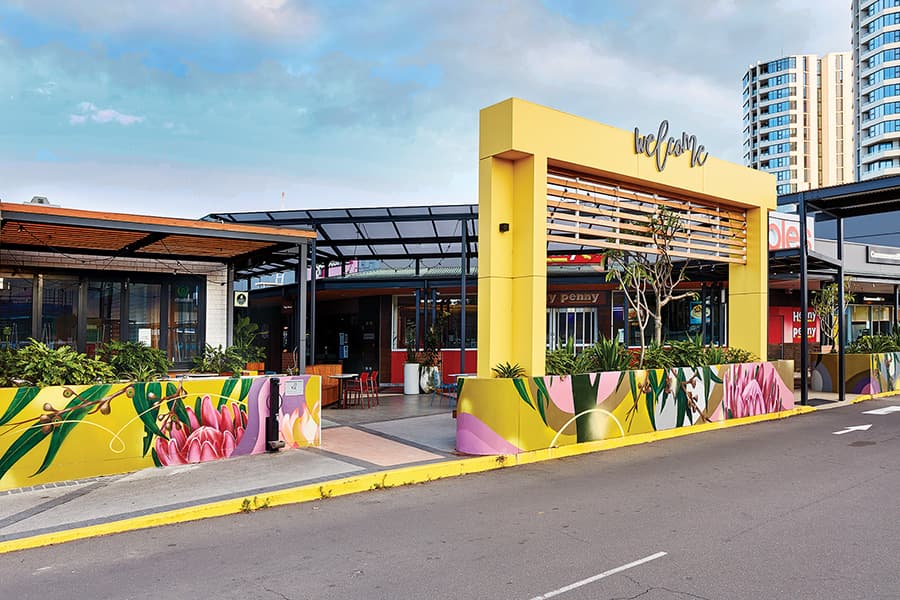 It's also been about growth opportunities. Following the winding up of the final SCA Unlisted Retail Fund, in late 2021, we announced the establishment of a new joint venture, SCA Metro Fund, with Singapore-based GIC, that will invest in established metropolitan convenience retail centres across Australia. The founding of this strategic long-term partnership with GIC provides the opportunity for us to continue to expand our portfolio within the convenience retail space. It has further highlighted the strength in our convenience asset class, with growing interest from global investors in this now sought-after sector. We expect the SCA Metro Fund to commence in 2H FY22 with a focus on growing the fund through acquisition opportunities within the metro-neighbourhood centres.
Growth opportunities were also reflected across our core portfolio, with the successful acquisition of seven new convenience centres under SCA Property Group. Continued acquisition opportunities are presented due to the fragmented ownership within this sector of Australia. Being the largest owner by number of neighbourhood and sub-regional shopping centres in Australia, we have continued to leverage these opportunities by utilising our management capability, industry knowledge and funding abilities to source and secure convenience-based centres from private and corporate vendors alike.
As we continue to build our momentum of 2021's plan around our core customers, the focus on our strategic road map to deliver our vision, to be the fastest growing and most trusted convenience retail owner in Australia, has become razor-sharp. As such, our key programs and plans continue to evolve as we navigate this new territory in which we operate.
Our Future Fit strategy continues
We launched our Future Fit program in 2021, which saw the planning and investment in our people and systems, that put us in good stead to deliver on our purpose and vision, and our shared strategy. The year was about establishing extra-curricular working groups that gave our people the chance to shape our business through contributing to our strategic roadmap. It was a busy but fulfilling year of team building and setting the foundations for our future.
Resetting how we engage with shoppers
The one standout that we have all seen is the increasing or renewed importance of local and community. More than ever, people want to remain within their communities, shop local and even have a higher tendency to support their local retailers by acting local. We know that our customers rely on us for those non-discretionary items, and, as a result of these times, they are seeing us even more frequently, with the increased adoption of voluntary hybrid working.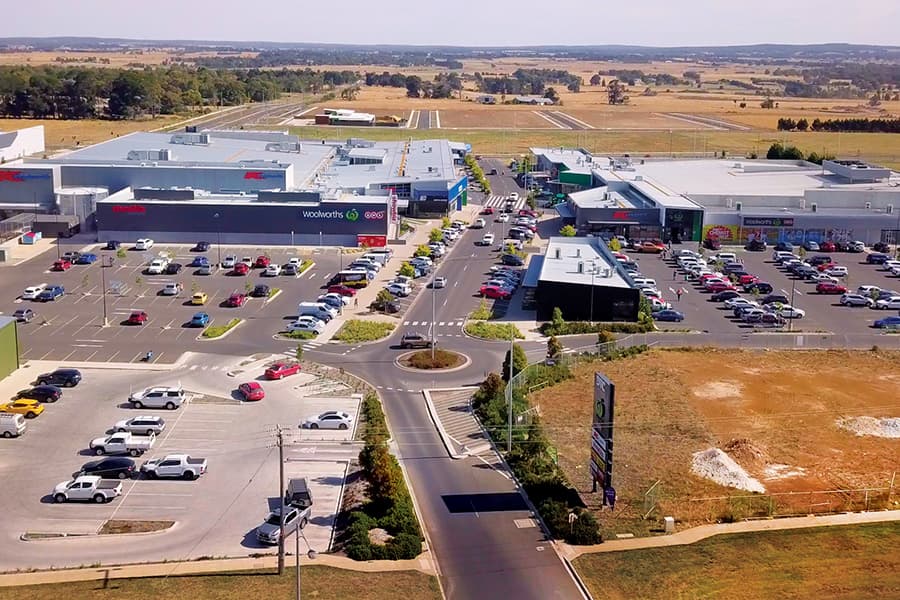 How we engage with our shoppers must align with the broad and unique nature of our centres. It's a broader view than the rollout of seasonal campaigns and marketing initiatives. And it's important that we deliver a level of shopper engagement that meets their needs, every single visit. It's about delivering small moments that contribute to a positive shopper experience. With pressure on income, rent and our retailers, we believe in delivering the essentials every day. It's about delivering a reliable, convenient shopper experience that goes beyond the retail mix itself. It's about building deep and meaningful connections with our communities to deliver engagement initiatives that meet the unique local community needs, and it's about finding some moments in time to give our shoppers a memorable experience – these moments are intended to be few but impactful, and we make them count.
Retailer partnership
In 2021, we launched our retailer support programs Inspiring Local Legends and Retail Reset targeted toward our independent retailers, in partnership with both B&P and Retail Life. In 2022, we will be evolving these programs to support our retailers throughout their journey and support their performance throughout their lifecycle.
Taking a particular focus on retailer onboarding, we will be providing additional tools to simplify what can be an overwhelming process and deliver support that aims to set them up for success, so they can flourish.
The rise in online shopping as a result of the pandemic has gravely impacted many bricks-and-mortar retailers that have not pivoted their business. Despite this, our supermarkets have been focused on bringing to life Click & Collect strategies, and we have been able to support this through delivering dedicated bays and drive-throughs across more than 75% of our portfolio. It not only increases the convenience experience for our customers but has also led to the implementation of other customer experience investment opportunities, including amenities upgrades across all of our centres with click & collect facilities.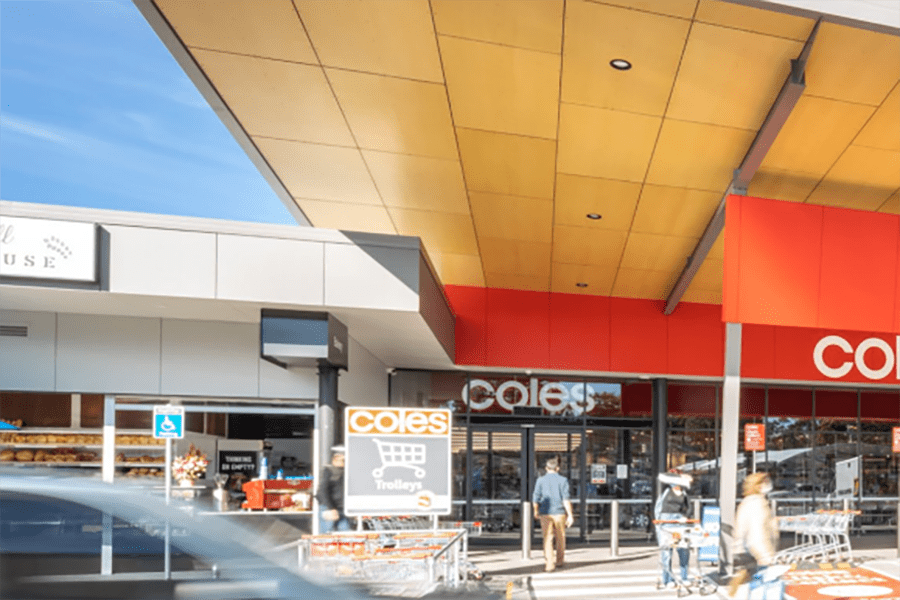 Sustainability
We launched our Sustainability Strategy in late 2020 to achieve net zero by 2030. Since then, we have made great progress in achieving our 42 sustainability commitments by moving forward with clear pathways and targets. Despite COVID-19, we are on a program to install 25MW of solar by 2025, with works commencing on-site across six Western Australian shopping centres and site-specific investigation commencing across sites in Queensland, New South Wales and Victoria.
Other sustainability highlights include: the commencement of an energy efficiency pilot at one of our centres using a data-driven approach to improve the mechanical and electrical efficiency; the consolidation of our portfolio electrical metering to improve data analytics to increase efficiency; the introduction of building management systems; and continuing our strong partnership with The Smith Family. SCA Property Group's GRESB score increased by four points, with performance above the average scores of Asia, Europe, The Americas and GRESB Average. We also achieved a 6-Star NABERS rating for our corporate head office.
Our focus for the year ahead will continue to be around driving sustained and resilient performance across our community centres and ensuring that our centres play an important role within their communities.
The continued partnership with our supermarket anchors to improve their Click & Collect offer actively managing our centres to ensure we have successful and sustainable speciality retail partners; growing our portfolio and the SCA Metro Fund through acquisition opportunities; and executing on our sustainability strategy; supports our strategy of generating defensive, resilience cash flows to support secure and growing long-term distribution to our unitholders.
In our pursuit of becoming the fastest growing retail owner in Australia, our focus will remain on how we can deliver and build meaningful relationships with our customers with shared value. While we continue to navigate these uncertain times and our focuses shift as a means of adapting to the new norm, it is important to remind ourselves of our core businesses and the fundamentals around our customer ecosystems and the communities in which we operate. To deliver on vision and strategy, we must measure our success by the success of our communities.