This article by Kelly Miller, General Manager Retail, Mirvac, forms part of a special CEO Outlook feature published in SCN's Big Guns 2022 edition.

There were signs by mid-2021 that the retail environment was taking a turn for the better. We saw the return of 2019 performance in many categories and, pleasingly, a return of investment in new stores and audience experience. However, as we enter 2022, we have seen a steady rise in COVID cases, retailers impacted by supply chain and staffing issues, and a reluctance to visit enclosed environments, all undermining growth prospects. Despite the challenges, we believe retail is well-placed to take advantage of borders reopening and what is now an altered landscape.
In uncertain times, it is people – our teams, customers and partners – whom are key because, without them, our retail centres would not exist. And so, we believe ensuring their safety and overall wellbeing will enable all of us to focus on the growth and relationships that will help to underpin a recovery.
At Mirvac, we already overtly support and focus on areas that align with our values of inclusivity, diversity, equality and genuinely being a force for good. We have already delivered on our net-zero carbon ambition and are on our way to delivering against big sustainability goals, including zero waste to landfill. Making a difference socially – in general, doing the right thing – is core to our values.
Consumer audiences and communities continue to look to big business to do more, and we have a huge platform that facilitates that. We remain focused on bringing together our existing partners whom also want to make a difference and bring in new partners who specialise in making a positive change in communities, like the body positive app Mys Tyler that is connecting communities of body empowered women and brands from across the globe to more Australian women and girls.
We genuinely believe that the future of fashion will integrate inclusivity, sustainability, convenience, and physical and digital spaces. And so, this year with Mys Tyler, we are taking steps towards that future. In 2022, our second Stylists in Residence will take over Birkenhead Point for the 'Month of Love', featuring one-on-one consultations, workshops and events that will build connection, inspire confidence and provide an opportunity for our retail partners to participate.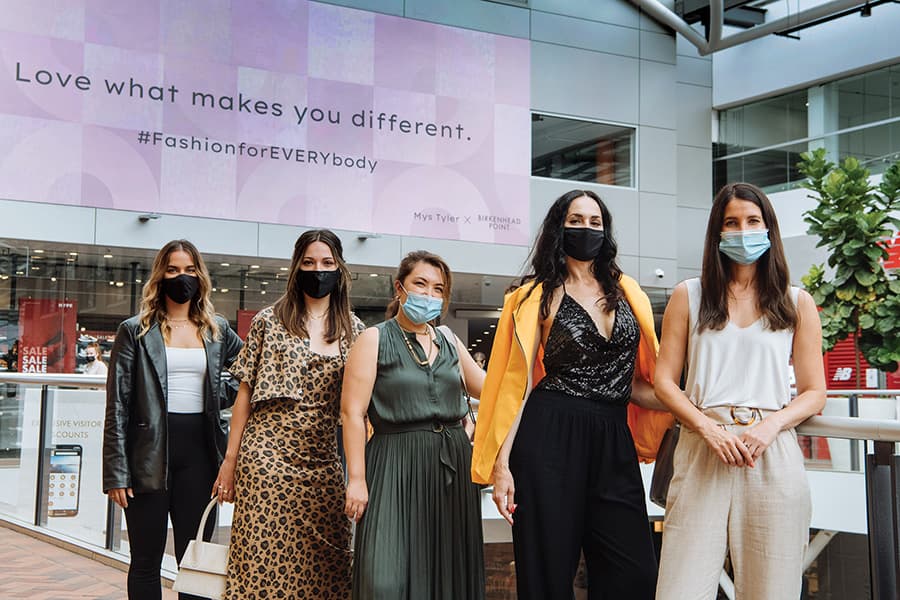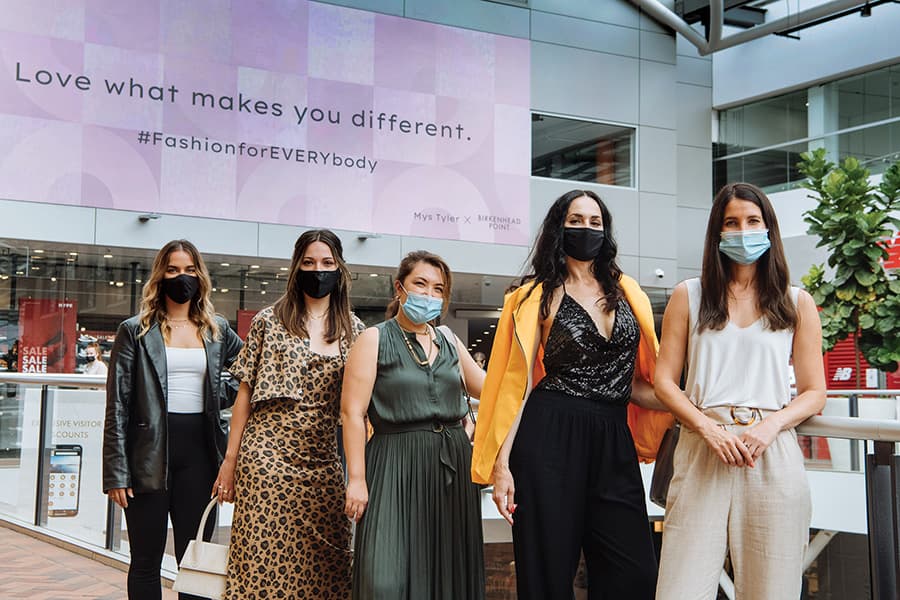 Our partnerships and relationships with purpose-driven brands like Mys Tyler push us to contribute in new ways, provide more meaningful support and inspire our local communities. We are honoured to continue working alongside them, contributing to enhanced overall wellbeing.
Commentators continue to imply the increasing adoption of digital retail channels will deteriorate bricks-and-mortar relevance and growth. Yet we continue to see increased interest in bricks-and-mortar and demand for flexible space as a result of innovation. In 2020, retail spending had grown by 6.8% and was at its highest level in Australia since March 2008. Aussies spend $376 billion a year on retail goods, forecast to grow to $439 billion in 2025, and multichannel retailers are capturing the greatest market share of that spend at 63%. Physical retailers capture 22%, and pureplay online captures only 15% of total discretionary retail spend. In Australia, the physical store is involved in 32% of all online purchases and retailers who have both a physical and digital presence are significantly outperforming retailers who do not. So, we see omnichannel as an extraordinary opportunity for the growth and adaption of bricks-and-mortar. All of this reinforces our approach at Mirvac as we continue to support the growth of businesses that embrace the opportunity of omnichannel operations by offering solutions that support our partners in maximising the value of physical space.
This year brings further WeShow expansion. WeShow is our flexible, rapid turnaround, sustainable new retail model, developed for a digital and customer-focused era.
Now with four locations nationally, we are moving towards our ambition of making it easy for small businesses with limited capital and digital-only brands to overcome traditional barriers involved in entering physical retail and grow their business. Learnings are informing how we progress the development of our partnership model for growth.
And, reinforcing the demand for flexible space, more than 17,000 of our shoppers confirmed they want their shopping centre to have something for them, they want to feel welcome, experience hospitality, ambience and something more – an exciting new brand, a workshop for the kids, an opportunity for improvement, development and fun. And so we have grown WeEntertain and WeMake. WeEntertain delivers temporary event and art spaces across our assets for partners such as Biennale of Sydney, Jurassic Creatures and Snow Village. WeMake, our in real-life community programs space, has evolved now, enabling audiences and brands to connect virtually to learn, create and grow.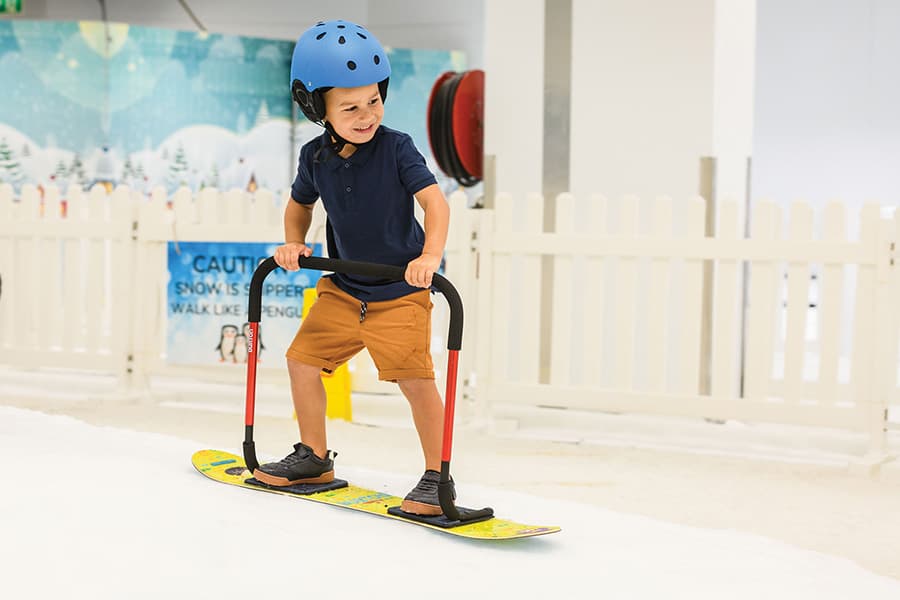 The growth possibilities will, of course, keep changing with our audiences and partners as they adapt to our ever-changing way of living. We believe the organisations that embrace the growth possibilities will be best-placed for 2022 and beyond.
Deeper relationships and new business models for shared success are integral to our post-COVID recovery. So, our cross-disciplined business remains focused on understanding the partner and consumer journey as they live, work, shop, and play, to offer a new level of partner service. True partnership is a very different proposition to a transactional discussion. It requires a commitment to thinking beyond the short-term, being sector agnostic, and deeply understanding the customer need; and the last year has further reinforced that it's the key for our growth and evolution. Reciprocal partnerships and values alignment will be a crucial determining factor in who we invest in and partner with.
We continue to work to be more than a property solution, offering data and insights for growth, digital platforms, end-to-end logistics and supply chain solutions; we know that to deliver the right outcomes for progressive operators in our spaces, we need flexible solutions, affordable, adaptable space, and mutually beneficial commercial structures.
Our industry is already adept at offering spaces that amalgamate businesses into a single accessible location that act as places of respite, connection, celebration and fun. The initiatives we deliver can lift spirits, positively impact environmental outcomes, drive social change and be spaces of commercial prosperity. But what more do we need to do? At Mirvac, we will be continuing our journey of how to best deliver and use physical spaces, consider and invest with brands, and structure financial and commercial terms. We are doing this because we believe it will redefine the shopping experience in addition to the experience our Mirvac partners and customers have.
We feel privileged to have the people, spaces and initiatives that can enrich and enlighten, positively impact welfare and environmental outcomes, drive social change and be spaces of business evolution and growth. And so, we go into 2022 with a strong people focus, strengthening relationships, driving growth for us and our partners, and working with forward-thinking values-based organisations to create a better tomorrow.