This article by Ben Ellis, CEO Retail, Charter Hall,  forms part of a special CEO Outlook feature published in SCN's Big Guns 2022 edition.

2022 is set to be another interesting year for retail as we work through the impacts of the COVID-19 pandemic and shopping behaviours continue to evolve. Despite this, I am positive about the future as the sector continues to recover and we move beyond the disruption of the past 24 months. As an industry, we have shown resilience and demonstrated the capability to readjust, repurpose and respond.
I have recently returned to the Retail Sector and have spent the past couple of months understanding our people, places, performance and plans and how this can lead to great opportunities. We are embracing the changing needs of our communities and, equally, the opportunity to work with our tenant customers to reimagine convenience and deliver a made-to-measure experience. As much as we are all ready to stop talking about the pandemic, the impact it has had and how it has changed the way we live, work and shop is an important factor in planning for the year ahead.
How have we adapted
Historically, retail landlords have focused on ways to encourage more time in the centre. We have measured average dwell, ensured the kids had superior play areas to entertain them for hours and offered unlimited, stay-all-day data through Wi-Fi. We are proud of these local-based amenities that we have created for our communities, and they remain a core focus for us and the industry. However, we recognise that there has been a shift in what true convenience means for some shoppers. Driven by the health concerns related to the pandemic and accelerated by a society that is time-poor, we have complemented these existing experiences with additional choice.
This evolution supports our shoppers that have a preference to visit us more frequently, especially when it comes to fresh food and everyday groceries. For this experience, we have prioritised efficiency and speed.
Click & Collect or Direct to Boot are now being provided as important, alternative options. Our supermarket partners have acted swiftly and decisively in understanding this need and, in turn, we now have 95% coverage of these facilities across our assets for contactless collection of groceries.
Importantly, Woolworths recently reported that above 80% of the company's online orders were fulfilled from its in-store network, and these sales are being captured as part of our overall Moving Annual Turnover (MAT) for the centre. You may have also recently seen in Coles 1H FY22 results that 90% of its customers that shop online for groceries also shop in store and those omnichannel customers spend two times more than pure instore or online shoppers.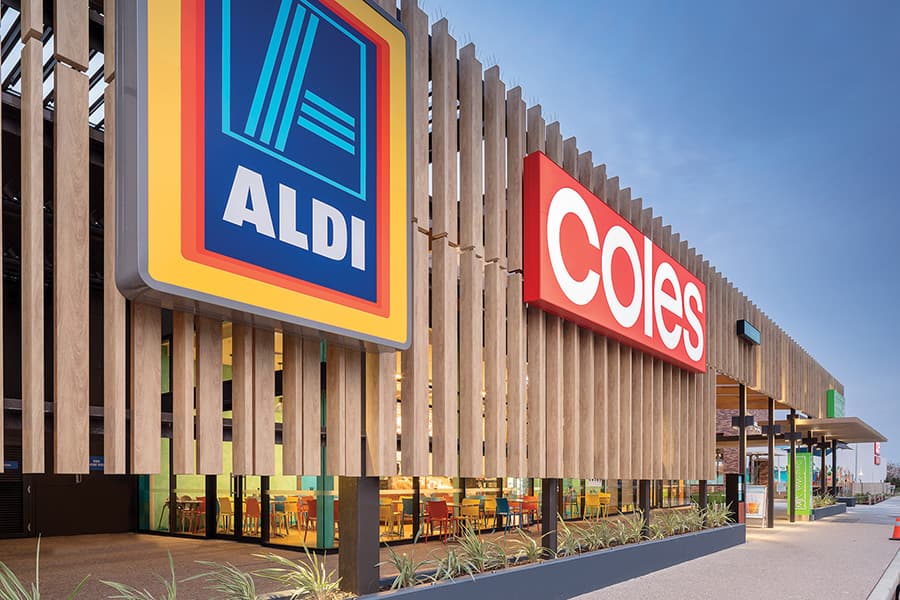 These insights demonstrate how the online and in-centre experience are intrinsically linked, and the important role that shopping centres play in understanding needs and enabling choice. As an owner of convenience-based centres, we are very proud of the work we have done to support evolving preferences and our ability to quickly adapt and partner with our major grocery retailers.
How this has translated
Over the past 24 months, we have seen some of the largest category performances on record coupled with a number of speciality categories temporarily spending months in snap lockdowns.
The persistent restrictions on mobility and the work from home mandate, coupled with closures of discretionary retail, directed significant activity towards the home. How much time we were spending in our home and what we needed from our home changed. These factors fuelled unprecedented performance of the Hardware, Large Format, food and grocery sectors.
We know these trends have been accelerated; however, we believe the foundations of these outcomes were unfolding before the pandemic. Over recent years, we have significantly increased our exposure to convenience-based tenant customers and assets in the pursuit of owning the most dominant convenience-based centres in the communities in which we operate, providing income certainty for our investors and safeguarding our partners against disruptions.
In particular, we expanded our position as the nation's largest landlord to grocery and hardware retail tenant customers. Since 2016, we have more than doubled our service to these partners, with more than 2.35 million square metres leased across the Charter Hall platform.
Although some of our specialty tenant customers have experienced two years of disruptions, closures and unprecedented trading challenges, across our portfolio, we continued to see improved tenant retention, occupancy rates, leasing spreads and portfolio MAT to December 2021. This trend has continued into this year.
Additionally, it feels like we are on the back end of disruptions with no further lockdowns or restrictions planned. This is great news for our industry and communities and gives all tenants across all categories the trading certainty that has been lacking these past 24 months.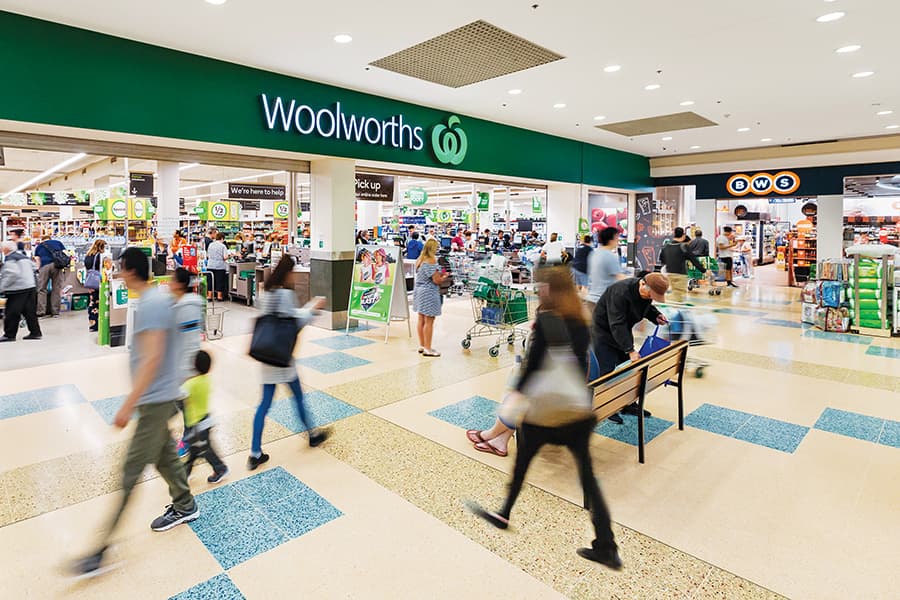 Building our culture and supporting our team
The unpredictability of the pandemic and the instability of the past two years has also deeply impacted our team, what our days look like and how we work. Successfully building and maintaining culture relies on us being together, enhancing our connections, collaborating and understanding what's important to each other. Microsoft teams, virtual workshops, mask-wearing and maintaining our distance has become the new normal in our contactless economy. Pleasingly, with the 'work from home' orders recently lifted, we have been able to bring our office-based teams in both Sydney and Melbourne back in a safe and measured way. We have seen the positive impact this has had on team energy, collaboration and enhancing connections.
Our centre teams have done a remarkable job working on the front line through this pandemic. They have been tasked with supporting our tenant customers, prioritising community health and safety, and responding to the numerous operational interruptions and challenges. Through all this, agility, trust and inventive spirit has been at the core of our decision-making and has steered our approach and response.
Mid last year, when lockdowns stuck again, we started to think about what our team needed and what shift had to occur. We knew that with all these additional responsibilities and the amount of time they were spending checking in with our customers and dealing with daily challenges, we had an obligation to create the space and time they needed to operationally manage our centres. We decided as a team to tackle mundane, repetitive processes that burnt time and could be simplified or automated. Overwhelmingly, our team asked us to automate the monthly sales collection process. It was their biggest pain point, and with many tenant customers being forced into snap mandated trading restrictions with very little notice, the process of 'chasing sales' had become even more difficult.
We quickly identified that the rise of digital technologies such as cloud platforms, AI and data analytics could play an important role in this redesign, with most steps being automated. We set up a cross-functional team, held virtual workshops and designed what is now known as 'Autom8'.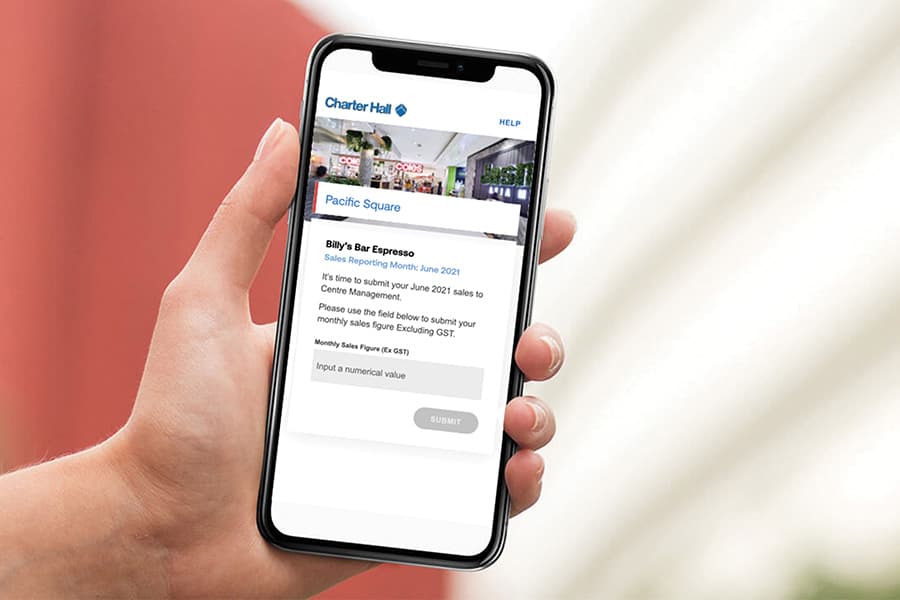 This platform enables contactless digital collection of monthly sales with no action required from our Centre Management cohort.
It is an industry first and enabled our team to redistribute more of their time on meaningful interactions, supporting our communities and solving the day-to-day operational problems that pop up.
This initiative also formed a key part of Charter Hall's nomination for the annual Frank Lowy Fellowship, and the team member that supported delivering this initiative was announced as the 2021 winner.
We now have a number of other initiatives underway that the team have identified.
We pride ourselves on giving our team the permission and tools to look outside of their role and create solutions with an inventive spirit. This type of thinking keeps us learning, growing and excelling.
What's ahead for Charter Hall Retail
Our strategy will remain consistent and focused on non-discretionary convenience retailers, and we will continue to curate our portfolio to enhance the quality and delivery of income resilience and growth for our investors.
We expect positive operating metrics to continue as market conditions normalise, and we also strongly believe investor demand for high quality non-discretionary convenience-based assets will continue.
Our people are our greatest strength and always will be. Our sustained performance has been achieved by working as a passionate team of retail experts innovating and adapting in these extraordinary times to support the communities in which we operate.
We will continue to adapt and tackle the opportunities and risks associated with the post-Omicron period. Agility in our approach will ensure we 'make good things happen' together.
Lastly, we will continue to actively partner with our tenant customers to meet their property needs, make all decisions based on genuine insights and tackle opportunities with an inventive spirit. I am very optimistic about the year ahead.