As confidence rises in line with vaccination rates, consumers are ready to unleash an economy-boosting wave of spending when life returns to normal, with Australians forecast to spend more than $11 billion on Christmas this year.
Toys, jigsaw puzzles and boardgames top the list of most popular gifts according to research from the Australian Retailers Association (ARA) in conjunction with Roy Morgan. Gift buyers are expected to spend an average of $726 each.
In good news for retailers, most Australians (79%) say they'll spend the same or more than they did last year. The survey shows consumers in NSW are the most generous and forecast to spend an average of $902 on their Christmas gifts, followed by Tasmanians at $813, Queenslanders $705, Victorians $652, South Australians $645 and West Australians $472.
Roy Morgan CEO Michele Levine says that despite the current lockdowns of more than half of the Australian population, consumers are looking forward optimistically to a bumper Christmas retailing season.
"This special ARA-Roy Morgan Snap SMS survey of over 3,000 Australians shows there is considerable optimism in the community looking forward to a Christmas retailing season that is set to see a record amount spent online," Levine said.
Likewise, Shopper's latest research has revealed that shopping-deprived consumers will embark on what has been coined as 'revenge spending' sprees after COVID lockdowns and restrictions are lifted.
Shopper's 'Urge to Splurge Post-Pandemic Revenge Spending' Study was conducted in August 2021 as an online quantitative survey of Australian consumers nationally revealed 47% of shoppers are planning on making a major purchase and 40% of Australians are looking forward to spending on dining-out and entertainment.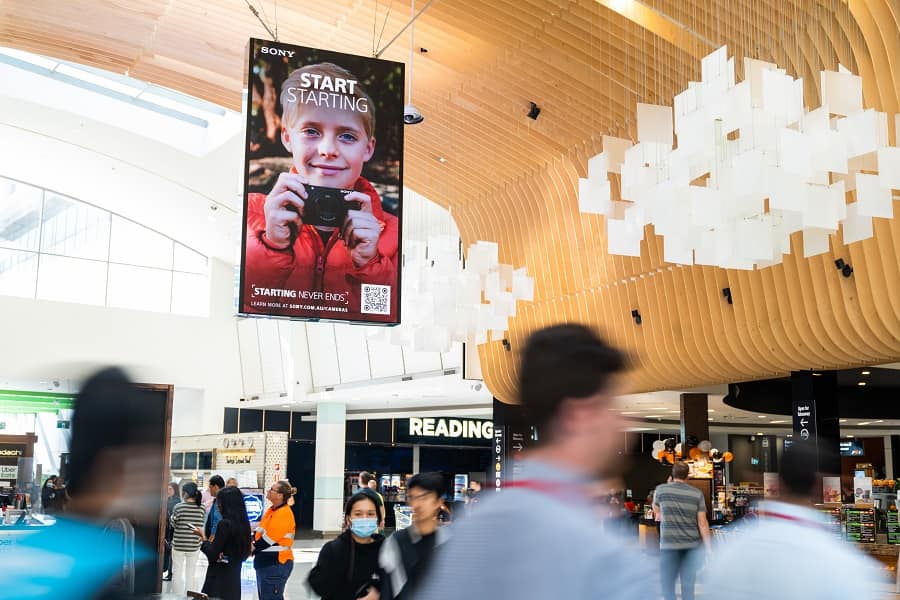 Shopper's Head of Marketing, Karissa Fletcher says, "Economists and retailers locally are anticipating the 'revenge spending' trend playing out in Australia off the back of extended lockdowns and an aggressive vaccination rollout program. Shopper undertook this study to better understand the effect of lockdowns on consumer behaviour and to determine if a frenzy of spending is in fact likely to occur once restrictions ease later this year."
Australian households are reported to have squirrelled away more than $140 billion during the COVID pandemic, with 26% of Australians saying their families are better off financially than this time last year according to the Roy Morgan Australian Consumer Confidence Ratings (31 August 2021).
"It is evident that physical stores are necessary for retailers to drive high conversion rates and increase average purchase values" says Fletcher. "With 36% of Australians now spending 80% or more of their discretionary income within 5km of their home.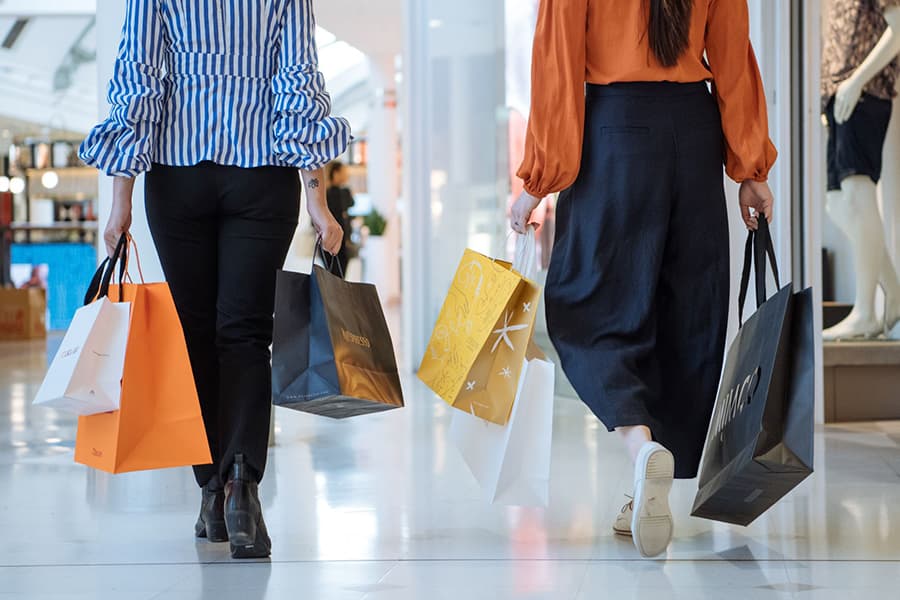 ARA CEO Paul Zahra said Christmas is a critical trading period, when most discretionary retailers make up to two-thirds of their profits for the year. "The past few months have been a uniquely challenging time for most retailers, in particular small businesses navigating extended state-imposed lockdowns and restrictions that have limited their ability to trade. Despite this uncertainty, the good news is that consumer sentiment is upbeat for Christmas and retailers can look forward to healthy trading conditions over the busy festive season."
"Greater freedoms in locked down parts of the country are on the horizon and retailers can't wait to have people back in their shops in the lead up to Christmas," he said.
With Australia Post and other couriers plagued with over demand and delivery delays during lockdowns, shoppers will flock to physical stores and shopping centres for convenience.
For the shopping centre industry, reopening will be critical to support thousands of retailers regain lost months of trade. Plans are in full throttle in NSW as an October reopening looks promising. Victoria's new Roadmap to deliver the National Plan released on Sunday also sets a path for the state to reopen safely.
Shopping centre and stores will be open well before Christmas and Black Friday sales at the end of November. Other states are also likely to ride a buoyant season with vaccination rates reaching national plan levels across the country.