Sydney's newest lifestyle precinct, Quay Quarter Lanes, is proving that retail is back and thriving after a tumultuous two years in which thousands of Australian businesses closed. The eclectic community of 22 retailers has opened more than two-thirds of the offer in stages over the past 12 months and it is now drawing increasing numbers of visitors into these once-forgotten laneways.
When the official opening of Quay Quarter Lanes happens in early May, these retailers will also celebrate their decision to rise to the retail challenge against a backdrop of instability and take their place as founding members of a burgeoning inner-city neighbourhood.
Developed by AMP Capital on behalf of investors, Quay Quarter Lanes' mix of high-end residential apartments, boutique retail lanes and heritage buildings set around Loftus Lane in Circular Quay has come to life since Hinchcliff House became the first venue to open to the public in April 2021.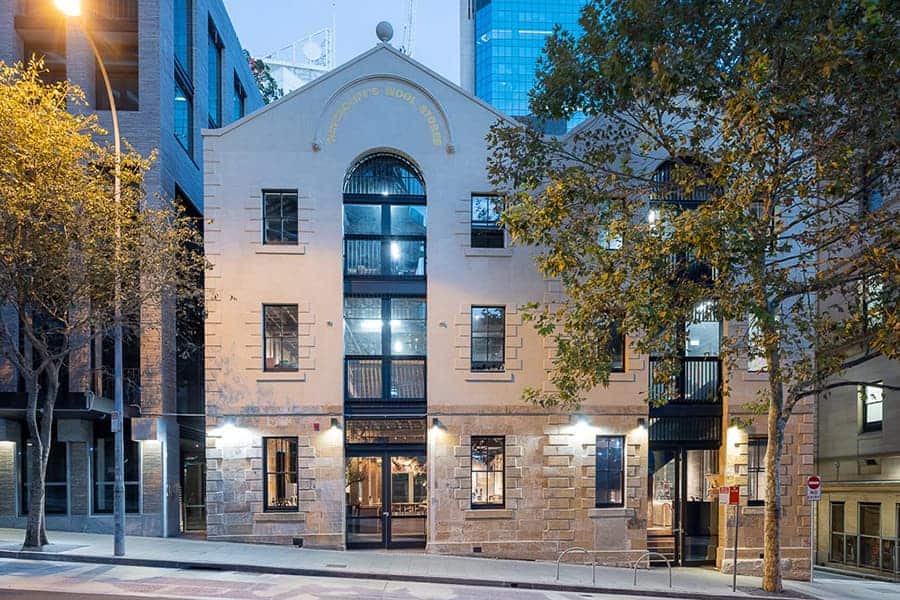 A centrepiece of the precinct, Hinchcliff House, a former wool store offers customers a variety of eating and drinking options over four levels including its all-day eatery, Grana, underground Italian-inspired cocktail bar, Apollonia, and convivial Lana restaurant, as well as the hole-in-the-wall Bar Mammoni next door. Forced to close during the lockdown in June 2021 – only two months after opening, the Hinchcliff House team has worked hard to maintain its high standards and strong community support.
Over the past 12 months, Hinchcliff House has been joined in Quay Quarter Lanes by other dining, lifestyle and wellbeing retailers who have added to the liveliness of the precinct, including specialty chocolate store, Adora Handmade Chocolates, traditional Japanese omakase restaurant, Besuto, French steakhouse-inspired Bouillon l'Entrecôte, Korean chef's table restaurant KOBO, Humble Bakery from the team at Bodego and Porteno, high-energy Mexican cantina and Mezcal Bar, Londres 126, Sydney's most famous Banh Mi makers, Marrickville Pork Roll, and artisanal gelato maker, Zini Contemporary Gelateria, as well as The Men's Grooming and Tribe Lifestyle.
Liann Lim, Senior Development Manager at AMP Capital, says that it's been great to see the precinct come to life over the last year.
"It's amazing to bring this vision to life with the many great retailers who have signed on to be part of the lanes and the overall transformation of Circular Quay. Times have been challenging the last few years, particularly for Sydney's small businesses and boutiques, so we're proud to see how far we have come," she said.
She added: "This is just the beginning for Quay Quarter Lanes. By the end of the project's development phase, when Quay Quarter Tower is also complete, we will have over 50 retailers across the two sites and continue to lead the transformation of Circular Quay into a world-class retail destination."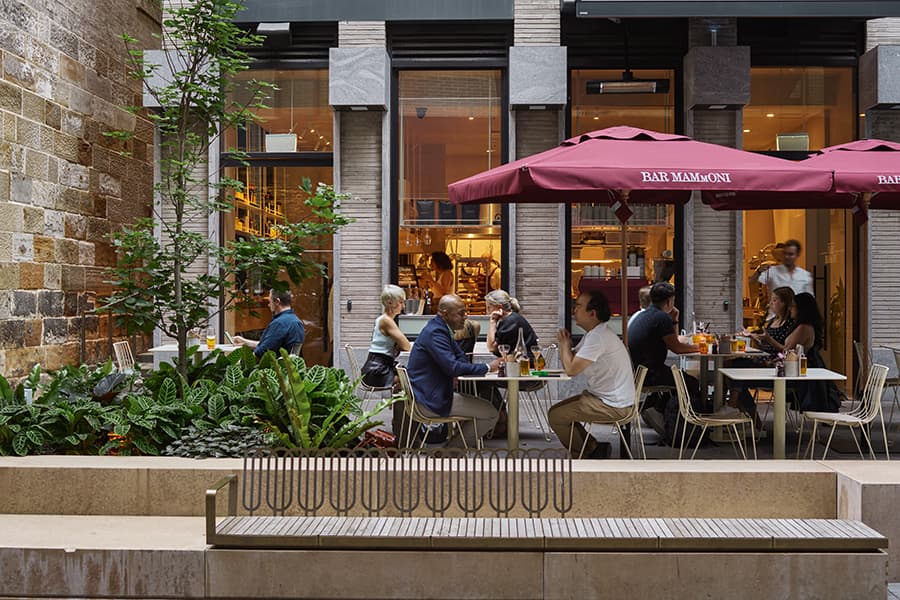 Johan Giausseran of Bouillon l'Entrecote said the response has been positive to his restaurant, which transports guests from Circular Quay to France with its authentic French cuisine. "The feedback from diners has been really positive and it's been great seeing the city come back to life and people enjoying eating out once again."
Quay Quarter is the catalyst project for the transformation of Circular Quay and AMP Capital is committed to leaving a legacy of immense economic, social, community and cultural benefits for Sydney when developing this important site.