Leasing activity is building momentum across the Dexus managed retail portfolio as the market shows signs of recovery with confidence levels rising following a challenging start to 2020. 
At Beenleigh Marketplace in Brisbane, global fashion brand Cotton On will unveil a new 532m2 large format Cotton On Mega store. Cotton On is renowned for providing a winning combination of globally relevant fashion at affordable prices. 
Dexus Head of Retail Leasing, Eddie Giraldo said: "Strong performing retailers are looking through the current economic cycle and continuing to invest into quality locations to strengthen their store network and market reach.
"While the Melbourne metropolitan market continues to be impacted by current restrictions, we are seeing a bounce back in leasing activity in more stable markets like Queensland and New South Wales that are benefitting from an earlier easing of restrictions."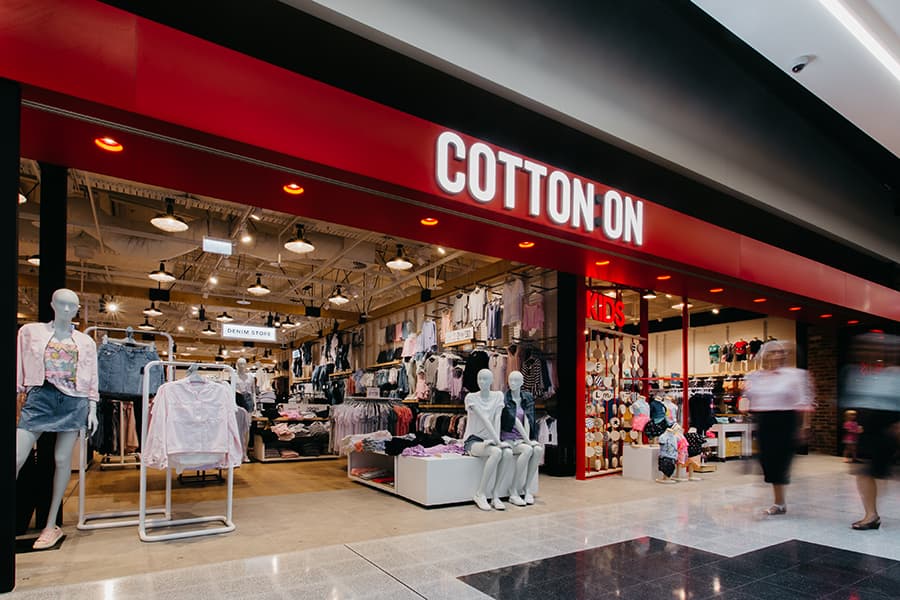 Australia's leading sporting retailer Rebel is set to open a brand-new look store at Willows Townsville. The new 1,800m2 Townsville flagship store will showcase the latest and greatest sporting and leisure goods from all the biggest sports brands.
Rebel State Manager for Queensland, Steve Lacey said: "'We are extremely delighted to open a brand-new large format store in the Willows Shopping Centre and bring our new elevated store concept and experiences to inspire our customers to chase their sporting dreams and passion.
Our new store concept and experience helps us adapt to the changing retail landscape and meet the needs of our customers in the Townsville community." 
The Accent Group will open their popular Platypus footwear brand at Shepparton Marketplace in regional Victoria before Christmas. 
Eagle Street Pier will also welcome Naga Thai to Brisbane's premier waterfront dining precinct. Andrew Baturo will bring modern Thai dishes, vibrant drinks and an energetic vibe with playful design to Eagle Street Pier in a new concept. 
Dexus manages a diversified retail portfolio including convenience-based sub regional shopping centres and high-quality city retail destinations.