South Eveleigh, Sydney's newest retail and dining hub, has just opened independent supermarket Romeo's Food Hall IGA. Once home to a collection of old railway sheds, South Eveleigh has become a vibrant destination that encompasses dining, art, innovation, technology and lifestyle.
Located in the Locomotive Workshops, Romeo's Food Hall IGA offers a refined grocery shopping experience as well as a takeaway dining menu from Monday to Sunday, 7am to 9pm. The supermarket has an on-site butcher and fishmonger, as well as a walk-in cheese room and extensive liquor department. Grocery products include daily fresh fruit, vegetables and flowers and gourmet produce hailing from both local and international producers.
Sydney-based chef, Orazio D'Elia is the culinary Ambassador for Romeo's Food Hall IGA and will oversee the fresh meals, made in-house daily. Set up as a marketplace, the space includes a pizza bar, rotisserie/carvery, sushi counter, butcher and fishmonger, as well as salads, sandwiches and hot meals available from the deli counter.

"Our state-of-the-art concept store was inspired by Harrods in London and Eataly in New York," said Romeo's Retail Group Director, Joseph Romeo. "The food hall offers something for everyone; whether you're doing your weekly shop or grabbing something for lunch, you're spoilt for choice."
Free parking is available for customers in The Foundry building, which is connected to the Locomotive Workshops via a unique subterranean travelator. A two-minute immersive Vivid-style experience, the Foundry Tunnel celebrates more than 100 years of innovation and manufacturing history of greater Eveleigh through creative digital content that tells the stories of the people and activities that have shaped the South Eveleigh landscape.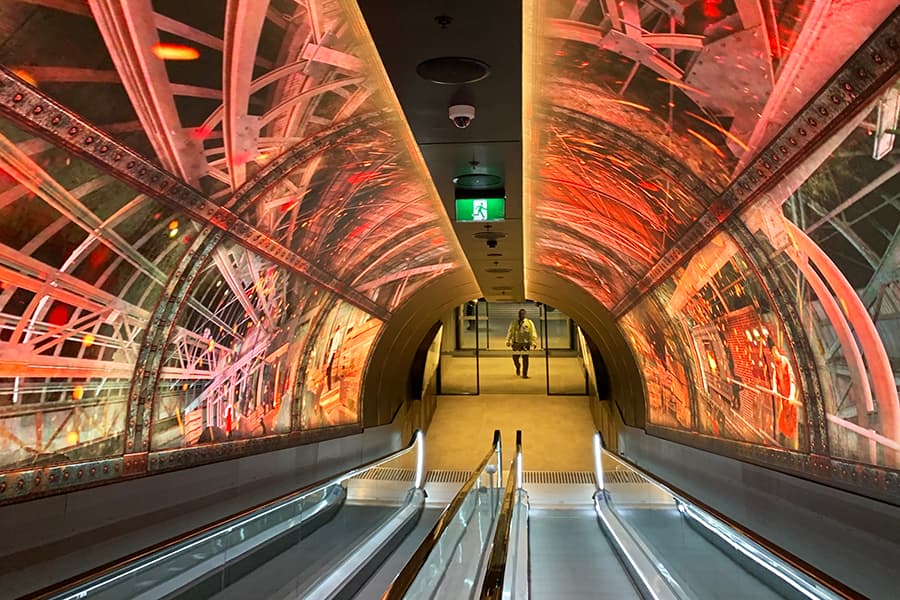 Built in collaboration with Curio Projects and Buchan, the Foundry Tunnel is 20m long and cladded with high-resolution flexible LED screens providing a captivating experience that takes you on a journey through time. From swampy flora and fauna landscapes before the site was developed; through to The Great Strike in 1917, the demolition of the Foundry in the eighties and an in-depth look at the historical trains that were designed and built in Eveleigh, an integral part of Australia's national rail network.
"We are thrilled to welcome the new flagship Romeo's Food Hall IGA to the precinct," said Joanna Corrick, Mirvac National Portfolio Manager, Commercial Property. "South Eveleigh offers an exciting mix of some of the best food operators in Sydney and this new retail experience provides the ultimate complement to that.
"We are also proud to launch The Foundry Tunnel as the first of a number of interactive experiences that celebrates the history and innovation of Eveleigh, through entertainment, art and technology."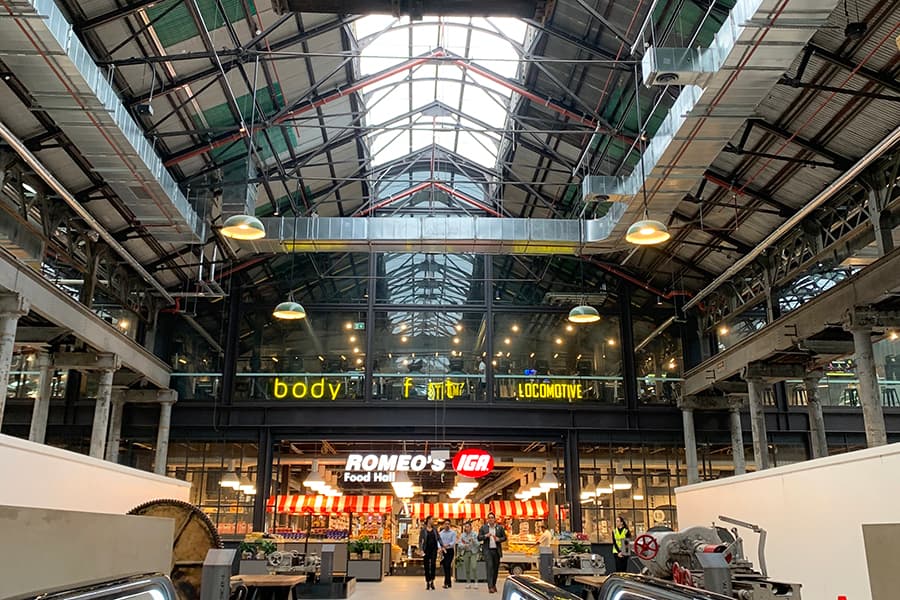 Mirvac, together with its consortium partners, AMP Capital, Sunsuper and Centuria Property Funds, has been revitalising South Eveleigh to restore the precinct to its place as a technology and innovation powerhouse that will strengthen Sydney's standing as a truly global city.
Romeo's Food Hall IGA joins some of Australia's best and most dynamic restaurateurs and operators whom have chosen South Eveleigh as their home, drawn by the area's history and culture and the unique opportunity to be a part of shaping the future of this vibrant new destination.
Earlier this month, Matt Whiley opened Re, the world's first permanent no-waste bar in one of the repurposed Locomotive Workshops. Next month, Kylie Kwong (South Eveleigh's Ambassador for food, culture and community) opens her eagerly awaited new eatery, and later in the year, The Grounds is set to open its third Sydney venue and event space.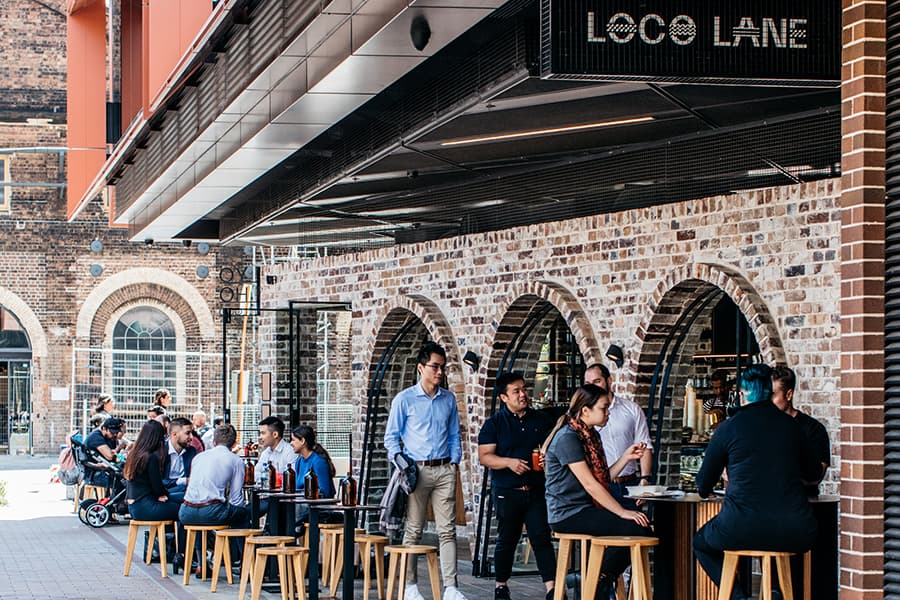 Family owned, Romeo's Retail Group operates 27 independent supermarkets in South Australia and 14 in New South Wales.