Vicinity Centres (Vicinity) has continued to deliver on its market-leading destinations strategy, further expanding its unrivalled selection of luxury retailers, with Balenciaga opening the doors of its new Queensland flagship at QueensPlaza, Brisbane. 
The launch of Balenciaga's latest boutique follows the opening of GUCCI and Burberry in 2020 and comes at the right time with new research demonstrating an ever-increasing hunger for luxury brands in the Sunshine State.
Fuelled by exceptional demand, QueensPlaza's entire ground level is now dedicated to luxury, showcasing 13 world-class brands and reaffirming QueensPlaza as Queensland's home of luxury.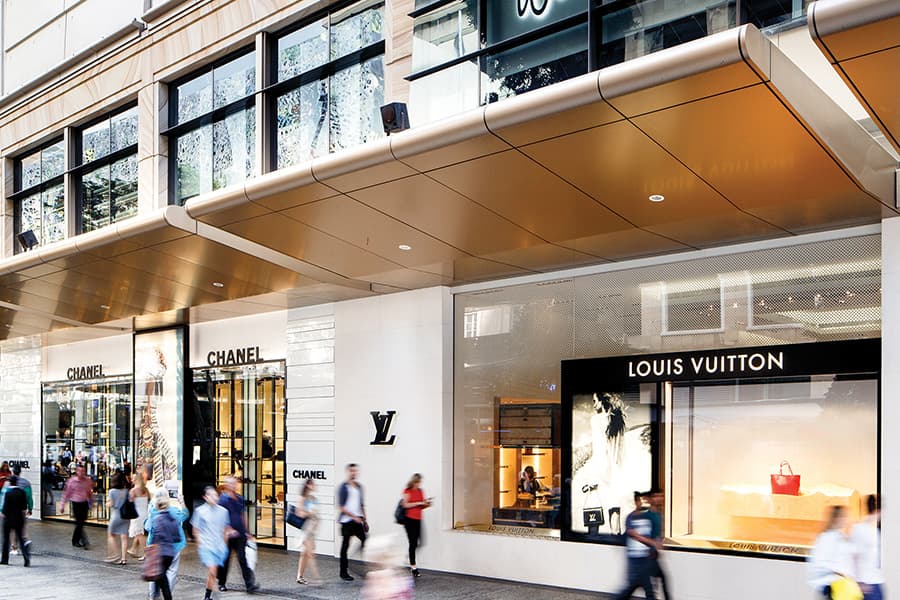 Vicinity Head of Brand Marketing and Experience, Corrine Barchanowicz, said the opening of Balenciaga at QueensPlaza demonstrates retailer confidence in Vicinity's CBD centres and underlines the value physical retail has in the omnichannel sales mix. 
"Balenciaga's opening cements QueensPlaza's position as Queensland's destination of choice for luxury brands, adding to the recent opening of GUCCI and Burberry last year," said Barchanowicz. 
"Our well-established partnerships with the world's leading luxury brands makes Vicinity the best-placed retail group to meet Queensland's extraordinary demand for luxury brands. Sales in the sector have increased markedly since 2019, and those customers have shown they want to touch, feel and interact with luxury items before they make a purchase." 
"Balenciaga's flagship QLD boutique is a masterclass in leveraging physical retail space to communicate the unique cachet of one of the world's most desired luxury brands, while giving QueensPlaza customers an incomparable luxury experience."
Founded by Spanish-born Cristóbal Balenciaga in 1917 and established in Paris in 1937, the iconic French fashion house defined the concept of modernity and elegance through the mastery of techniques and the use of innovative fabrics. 
Under Artistic Director, Demna Gvasalia, Balenciaga carries the concept of modernity and elegance into its new QueensPlaza flagship store, delivering a unique, physical luxury environment. The new boutique store features façades of raw, distressed concrete, marked with a glowing front-lit Balenciaga sign, while its recessed entrance creates a liminal space, surrounded by glass, between plaza and store. Raw, unfinished surfaces evoke sites of construction, demolition, and metropolitan void, with floor and walls tiled with rough concrete and recycled leather covered block seating. 
Balenciaga is the latest in a long line of luxury brands to occupy prime retail space at Vicinity's market-leading destinations over the past year.
Chadstone – The Fashion Capital has welcomed Versace, Tory Burch and KENZO. In Sydney, luxury retail also grew with Chatswood Chase activating a Louis Vuitton pop-up, while Jimmy Choo, Ralph Lauren, KENZO and Hugo Boss all opened new boutiques at QVB, illustrating confidence in Vicinity's Australian CBD retail destinations.