Merrifield City, the new town centre development by QICGRE in joint venture with Merrifield developers, MAB Corporation and Gibson Property Corporation, has opened its doors in Melbourne's outer north, marking a major milestone for the site and heralding a new era of convenience for residents.
On December 2, the primary stage of Merrifield City – part of a multi-year vision that sees QICGRE, MAB and GPC deliver a town centre destination combining shopping, dining, civic and cultural experiences – welcomes its first batch of lifestyle retailers, including the region's first full-line Coles supermarket, just in time for the busy Christmas trading period.
Set on the 900-hectare Merrifield development site in Melbourne's booming northern corridor, Victoria's largest mixed use master-planned community is getting ready to welcome the first stage of a new retail and lifestyle hub.
Daryl Stubbings, QICGRE's Director – Australian Investment Management, said that the launch of the new shopping precinct, which is opening as scheduled, despite the challenge of this year's extensive COVID-related disruptions, marks a significant achievement for QICGRE.
"We are extremely pleased to be able to deliver this new precinct on time, as promised," said Stubbings. "And to do so with over 95% of the centre's tenancies leased illustrates the high demand we've seen from retailers wanting to be a part of this exciting new project and to play a role in the evolution of this dynamic, fast-growing community."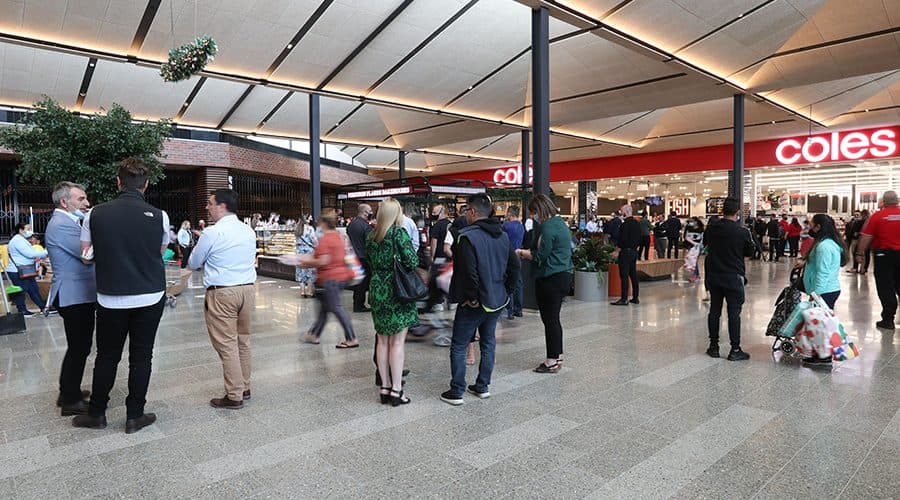 Stubbings added that, along with providing much-needed convenience and lifestyle opportunities for residents, the project – QICGRE's seventh Victorian centre – represents a boon for local employment. The initial phase of the development has generated more than 1,000 construction jobs and another 300 for ongoing retail personnel, and with more development afoot, that's just the beginning.
"Over the next few years, the centre will evolve into a major retail and lifestyle hub for the region, offering a range of shopping, dining, civic and cultural experiences for this highly engaged and rapidly expanding community. This is a landmark moment for the development, and we are extremely pleased to see Merrifield City delivered in time for Christmas," stated Stubbings.
Coles has created 110 new jobs for the Merrifield community as it opens the doors today to its brand-new, state-of-the-art supermarket. The store is uniquely tailored to the local customer base, featuring an extensive Halal meat offering, and features a pick-and-mix bar just for dogs, in response to Coles research suggesting shoppers love to spoil their pooches, spending 50% more on their furry friends compared to just three years ago.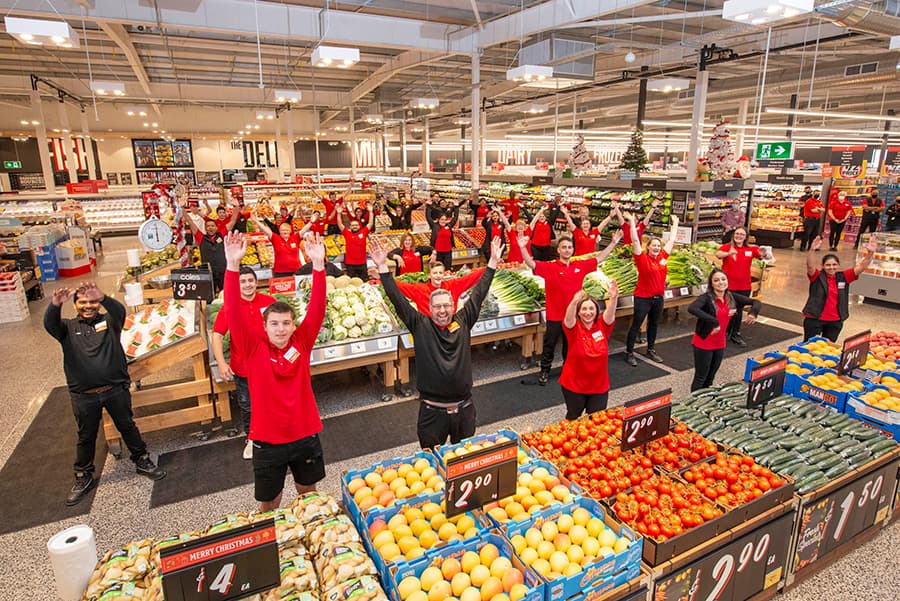 Merrifield's new 'store of the future' format supermarket also features an in-store bakery with fresh flat bread made daily, popular artisan-style Laurent sourdough bread, a continental style deli with both local and international cheeses, an assortment of celebration-style cakes, and more than 100 quick and easy ready-to-go dinner, salad, snack and vegan meal options. 
Coles Merrifield Store Manager George Falzon said the new store would play an important role in the lives of locals for years to come, with the nearest shopping precinct currently over 10 kilometres away. 
"During such an uncertain time for many, it's a pleasure that we're able create 110 jobs, enabling locals to shop and work close to home," he said. 
"After months of construction, we're excited to be opening our doors as the first supermarket in the area, creating an essential shopping hub that the community can enjoy for years to come. There's increasing demand for new and convenient shopping destinations in Merrifield, and I'm glad we're able to offer a modern, spacious supermarket that provides value for Merrifield residents." 
Mayor of Hume City, Councillor Joseph Haweil said the supermarket would help cater to the fastest-growing community in Mickleham. 
"It's great to see the new Coles supermarket opening for our fastest growing community in Mickleham, to ensure they have access to groceries and other essentials close to home," he said. "Coles is a large employer so I'm pleased that many locals, including young parents, will be able to secure stable work here." 
Along with the highly anticipated arrival of Coles and Liquorland, this week also sees the opening of eight specialty operators at the centre, including beloved Australian brands such as Ferguson Plarre Bakehouses alongside local independents such as Indian grocery chain Quality Food Store. A second wave of retailer openings, which will include a Chemist Warehouse, is slated for the New Year.
In 2016, Urbis reported that the population of Mickleham will increase by almost 470% over the next two decades, exceeding 140,000 by 2041. The region's burgeoning population, combined with the fact that the nearest shopping precinct is currently located more than 10km away, will see Merrifield City play a vital role in the lives of locals, both today and tomorrow – providing everyday essentials and complementary services to enhance the suburb's liveability.
Adding to the convenience, the centre will offer parking for 350 cars, ably serving residents along with staff and visitors from the neighbouring Merrifield Business Park.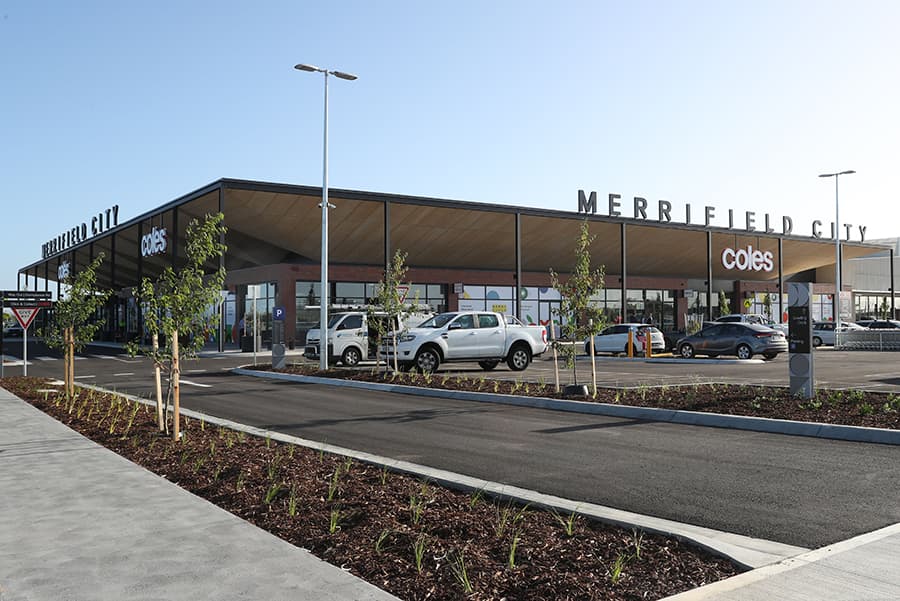 "Together with about 5,000 Merrifield residents and workers, we are beyond thrilled to welcome this vital community hub in time for Christmas," said Matthew Planner, General Manager Communities at MAB Corporation. "There is no doubt that Merrifield City will play an integral role in truly progressing this new city in Melbourne's north while providing the local community with hyper-convenient access to everyday goods and engaging leisure experiences."
Opening week at the centre will be a family-friendly affair marked with a range of celebrations and promotions designed to encourage the local community to explore the centre, meet new retailers and enjoy entertainment.