Newmark Capital, GURNER™ and Qualitas have unveiled plans to transform Melbourne's iconic Jam Factory into a $1.5 billion mixed-use precinct, spanning retail and entertainment, office and residential towers, an ultra-luxury hotel and a new public realm.
Set over 18,000m2 of site area and designed by globally renowned architects Bates Smart, the new proposed scheme aims to unlock the full potential of the landmark site, creating a vibrant new heart for Chapel Street while revitalising and restoring the Nineteenth Century heritage facades along Chapel and Garden Streets. 
The proposed revised scheme, which is expected to be submitted to council this week, includes: 
A new public civic space in the form of a 1,700m2, two-level plaza and amphitheatre

 

Four luxury residential towers totalling over 400 ultra-luxury residences

 

A 5-star hotel totalling around 180 keys

 

A commercial floorspace totalling 22,500m2 of NLA

 

Three levels of experiential retail and entertainment totalling 21,000m2 NLA, including the retention and redevelopment of the existing cinema offering

 

A series of integrated laneways, based on the area's original 1864 master plans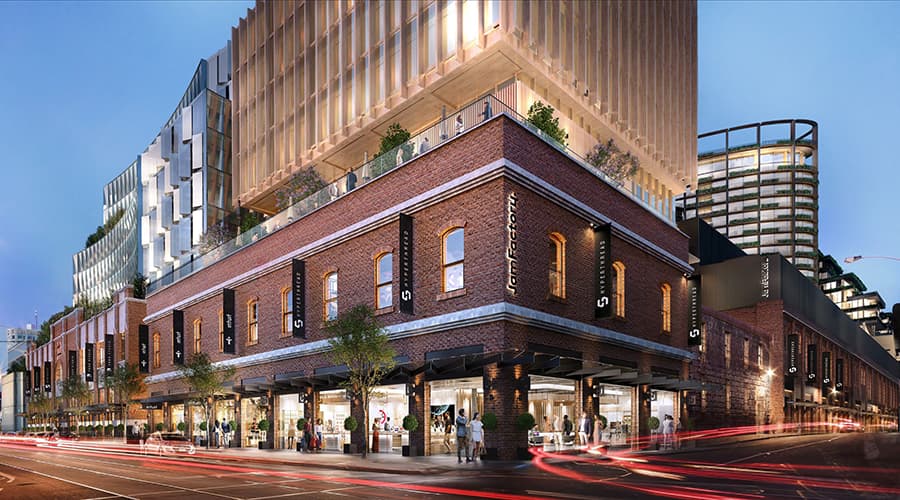 A new split-level central public space bathed in sunlight, with a large open staircase creating an amphitheatre for events will become the centrepiece of the precinct. 
Open laneways and spaces will link Chapel Street with the retail and entertainment precinct, creating a 24/7 shopping, food, dining and entertainment destination. 
Sitting above a revitalised heritage façade will be an ethereal, curvilinear office building and a series of luxury residential towers, sat on stilts to welcome both people and light through. 
Newmark Capital will deliver and retain ownership of the commercial and retail component, while GURNER™ and Qualitas will deliver the luxury residential and hotel component. 
It comes after GURNER™ and Qualitas contracted to purchase part of the site from Newmark Capital last year, representing a coming together of some of the most prominent names in property development, asset management and finance, to collaborate on what is Melbourne's most significant privately-owned revitalisation precinct.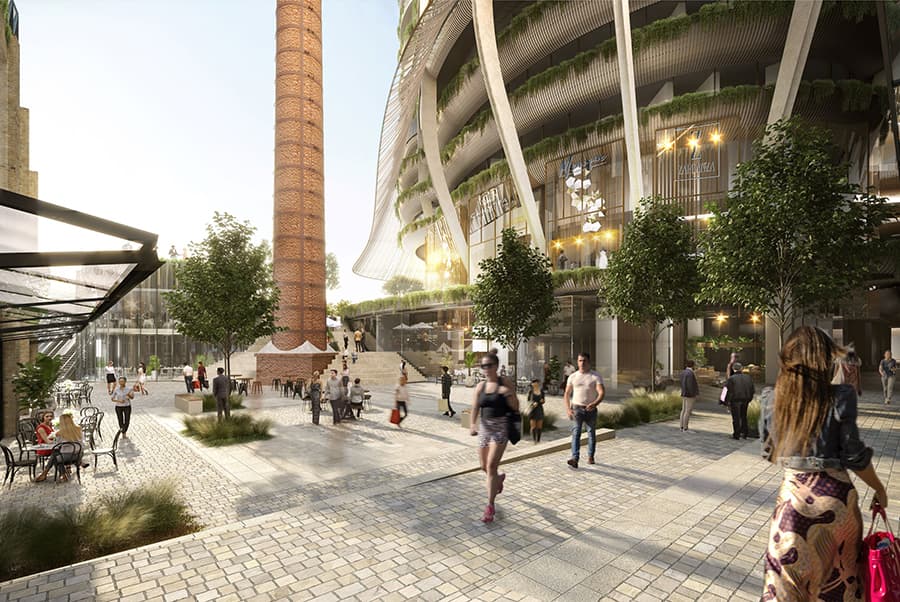 Newmark Capital Director, Chris Langford said the project would revitalise the Jam Factory, celebrating its heritage, integrate with Chapel Street and create a vibrant shared precinct for the whole community.
"Our vision is to revitalise the Jam Factory, while celebrating its rich character and history. The heritage facade on Chapel Street has been degraded over time. We will refurbish it, bringing back the detail and original character. 
"This is an exciting evolution of our vision for the Jam Factory, creating a great shared precinct, an asset for the community. It will be a thriving, integrated, shopping, working, living and entertainment precinct, the perfect place to live, work, play and stay.
"There is a tremendous opportunity to recreate an environment whereby up and coming local brands and start-ups are paired with international retailers, providing the destination mix that Chapel Street has always been known for," he said. 
The development team has spent the past six months working closely together and with Council to reimagine the site from its originally permitted commercial use, into a truly world-class integrated precinct, adding residential towers, a hotel and more community spaces, while reducing the proportion of offices in recognition of changed market conditions.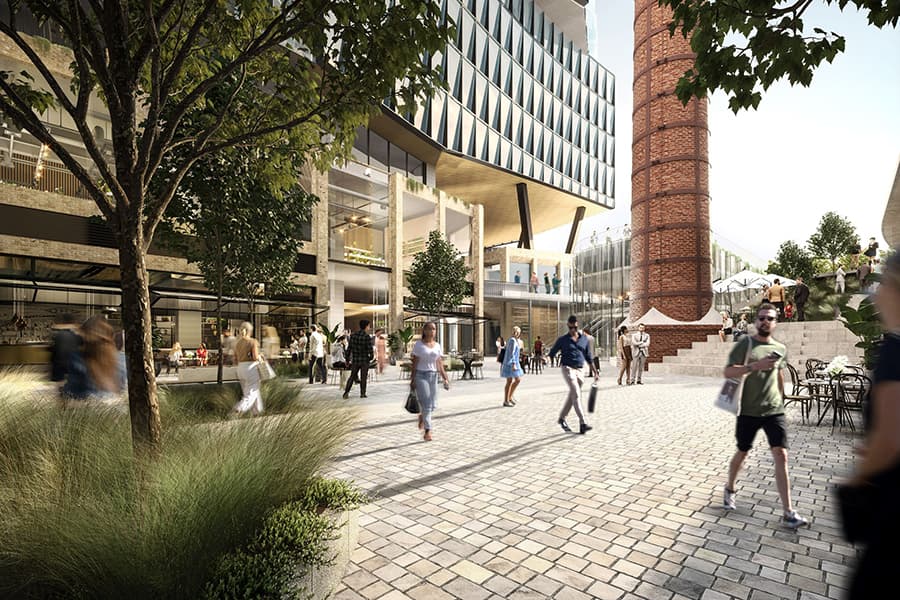 GURNER™ CEO Tim Gurner said the residential component would create a new benchmark for the prominent location and deliver a new luxury landmark befitting of its South Yarra locale. "Our joint aim is very clear and that is to create the best mixed-use precinct in the world, setting a new benchmark for what is possible.
"Our vision for the residential offerings is to set the bar higher than any other residential project in Australia. We will be taking cues from the luxury penthouses of New York and London and offering a level of customisation not seen before.
"Creating the ultra-luxury residences at St Moritz really opened our eyes to the depth of the luxury market and challenged us to create a project that had no equal – we are now ready to raise that bar again with the Jam Factory. 
"We are in early discussions with the world's best hotel brands and will be running an international EOI in the coming months to lock in our hotel operator and unlock the incredible potential of the site,"
"On completion the ground floor retail plane and public realm will be the ideal grand location to host a range of functions from exclusive events like the ARIAs or even the Logies." said Gurner.
Lead architects Bates Smart will be joined by Townshend Landscape Architects and Leonard Design Architects, to create a mixed-use precinct to rival the best in the world.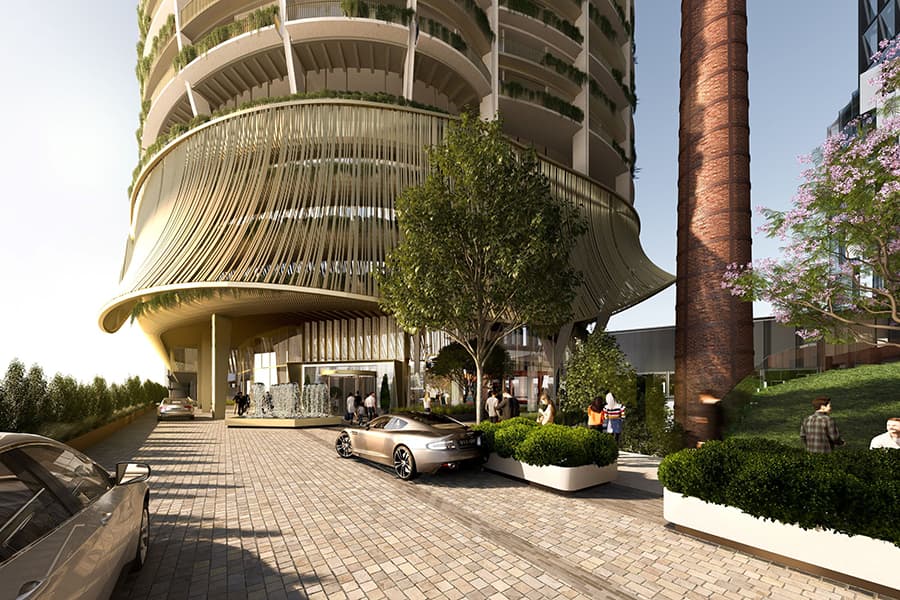 Simon Swaney, Bates Smart said: "This is a significant mixed-use development, because the combination of its components – hotel, retail, residential, cinemas and commercial – create a greater whole. Together there is a multiplier effect. This will be an extraordinary place to work, visit and live.
"It is a key Melbourne cultural site, a part of urban life in South Yarra, a very significant artefact of the industrial heritage of this area. "We feel excited and proud about the opportunities, both architecturally and as a development that will enliven this area and Melbourne," he said.
Mark Fischer, co-founder and global head of real estate, Qualitas said: "South Yarra, being a core blue chip location, has shown resilience through the changing environment post pandemic. As a supply constrained neighbourhood for quality product, being able to deliver a high-quality project that leverages existing neighbourhood amenity, in a location that has a strong fundamental attraction to people living there is great for the city.
"The Jam Factory revitalisation not only delivers on that but will ultimately deliver a new leading-edge mixed-use community in inner Melbourne," he said.
The expected public benefits include the creation of 1,000 jobs during construction, 3,200 ongoing jobs at capacity and $490 million annual ongoing GVA to the Victorian economy.
The project is slated to launch publicly to the market in early 2022 with completion earmarked for 2025.