Amid strong ongoing demand for non-discretionary retail investment opportunities, a private Australian investment trust has acquired Entrada Shopping Centre in Parramatta for $41,435,000, reflecting an initial yield of 5.97%.
CBRE's James Douglas negotiated the sale of the prominent, fully leased retail complex on behalf of Prime Sydney Retail Holdings Pty Limited following a hotly contested sale campaign.
Situated 1km north of the Parramatta CBD, on the high-profile corner of Victoria Road and Church Street, the centre is anchored by a strong-performing Coles supermarket. It has a gross lettable area of 5,570m2 and features its own 196-space car park.
"Since the onset of the global pandemic, we've seen a marked increase in the depth of capital searching for non-discretionary retail, given the highly resilient nature and strong performance of this specific retail sector," Douglas said.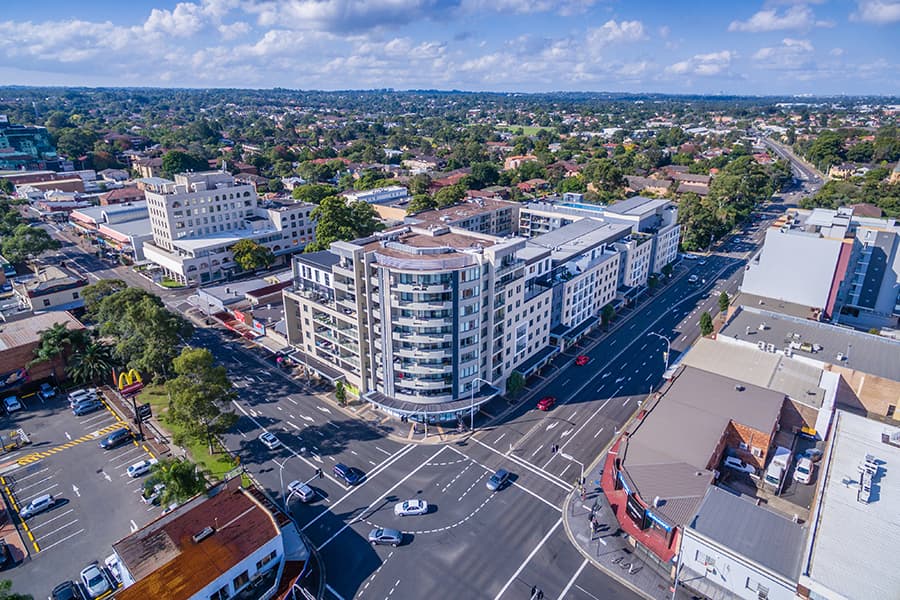 "While total retail transaction volumes have fallen considerably from 2019 levels, neighbourhood centres have taken a significantly increased share of all Australian retail deals – reflecting 62% of all retail transactions in 2020, up from 17% in 2019 – as purchasers seek out assets providing income certainty and security."
In the case of Entrada Shopping Centre, the asset offers a major tenant WALE of 10.1 years, underpinned by a lease to Coles until 2030 with two, 10-year options.
The supermarket represents over 60% of the GLA and 50% of the gross tenant income and is also the only full-line supermarket in the trade area, driving impressive year-on-year MAT growth of 3.3%.
"The centre is well positioned to benefit from continued growth within Greater Western Sydney, where the population is projected to increase from 2.3 million to over 3.3 million people between 2016 and 2036. This accounts for two-thirds of Sydney's population growth within the same period, reinforcing Parramatta's role as a burgeoning residential and employment hub," Douglas said.
Alongside Coles, Entrada Shopping Centre features a strong line up of national tenants including Liquourland, Subway and an F45 gym, along with medical and childcare centres and a serviced office.
It is located on a 22,486m2 site directly opposite Prince Alfred Square, which will feature as a stop on the light rail network due to open on Church Street in 2023. It is also situated near the new $300 million Bankwest Stadium, $1.2 billion Riverbank Precinct and proposed Parramatta Metro Station.