A 50% interest in the Colonnades Shopping Centre in Adelaide has sold for $138.2 million to Nikos Property Group, demonstrating the liquidity in the market and robust demand that remains for major retail assets.
JLL's Retail Investments Team – (Australia) Nick Willis and Sam Hatcher sold the regional shopping centre south of Adelaide on behalf of Perron Group via an international Expressions-Of-Interest campaign, achieving a yield of about 7%.
Co-owner of the Colonnades mall, Vicinity Centres, holds a 50% stake and currently manages the 86,554m2 regional shopping centre. The centre is anchored by Coles, Woolworths, ALDI, Kmart, Big W and Dan Murphy's.
Nikos's Chief Executive Theo Andrianakos said, "The opportunity to acquire a substantial shopping centre such as Colonnades that is professionally managed by Vicinity is a good opportunity for us and helps diversify our investment holdings."
Colonnades Shopping Centre is uniquely positioned on a 14.3 ha site just 26 km south of the Adelaide CBD in the City of Onkaparinga, the area is one of Adelaide's largest metropolitan catchments. The centre supports 12,700m2 of non-retail uses occupying over 42% of the total gross lettable area (GLA).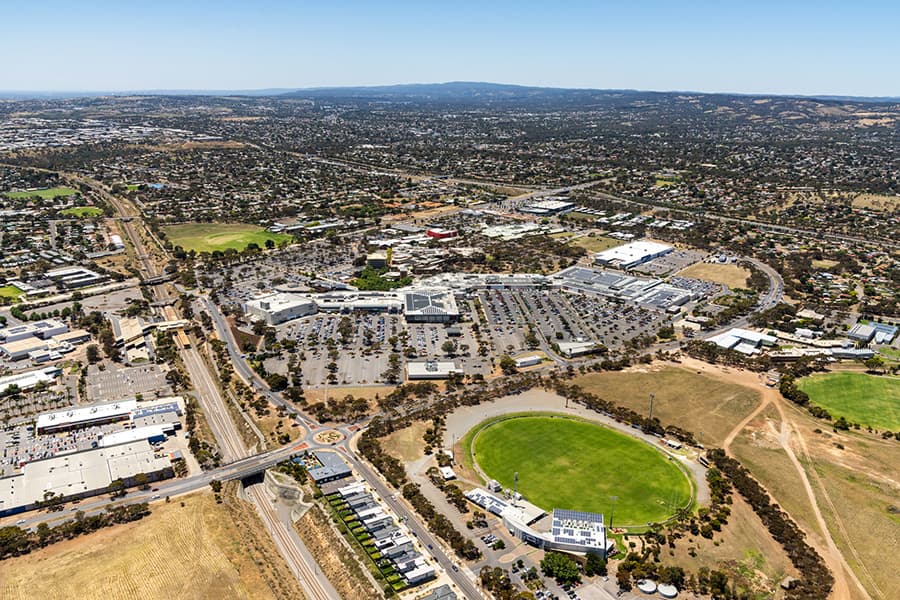 JLL's Nick Willis said, "The sale is a reflection of the continued theme of major capital partnering evident in the retail space as a result of the strength of the economic recovery, the stabilisation of retail valuations and an increasingly compelling investment outlook for the sector.
"We continue to see a significant pipeline of opportunities for capital partners to participate in the retail recovery and repositioning of shopping centres to extract additional value, with the experience of leading managers and specialists in the sector,"
"The highly competitive sales process resulted in deep bidding from a range of capital including a number of maiden investors to the sector. South Australian retail assets are tightly held and are highly sought after given their relative scarcity and value compared to other major metropolitan markets like Sydney and Melbourne," said Willis.
Hatcher added, "We have seen investment supply remain relatively constrained in the first quarter of 2022, following one of the largest transaction quarters ever on record in Q4 21. The most aggressive capital continues to be focused on the convenience and large format retail sectors, however, with Colonnades and a number of pending transactions we are continuing to see investor confidence return for quality large regional assets.
Perron Group Managing Director, Ross Robertson said, "The sale of the Colonnades stake is consistent with the strategy of releasing capital for investment in other projects, including the proposed Cockburn Quarter development in Perth's rapidly growing southern corridor."