Mirvac's rapid-delivery retail model, WeShow, launches in Queensland's Toombul Shopping Centre, Kawana Shoppingworld and at Sydney's Birkenhead Point, with the announcement of three new Australian digital-native brand partners, two of which are entering into physical retail for the first time.
Popular Aussie brands Active Truth, Hipland and Mara & Mine are all set to benefit from the WeShow model, which removes barriers into physical retail.
First launching in December 2020 at Mirvac's East Village retail precinct, WeShow is Mirvac's flexible, full-service retail solution, designed for online entrepreneurs, progressive brands and small businesses. A sustainable, purpose-designed modular fit-out allows stores to be turned around within 48 hours, providing online brands with the opportunity to reach new audiences and encouraging growth via a physical space, within an already thriving urban shopping destination.
"WeShow is changing the way brands think about shopping centres. Following a successful pilot at East Village, where our first partner achieved unprecedented growth and brand exposure, we have now scaled-up to three new locations and couldn't be more thrilled to welcome these new Australian business partners," said General Manager of Retail at Mirvac, Kelly Miller.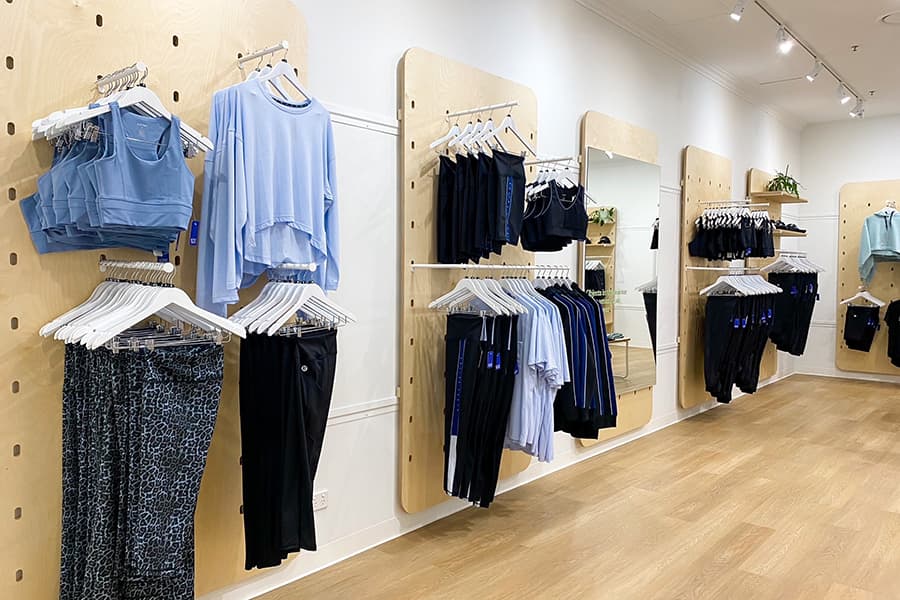 With more than five years' in pureplay online retail, Active Truth's commitment to creating activewear that champions wearer confidence has built a trusted following of almost 200,000 female consumers. With products ranging from sizes 6 to 26, the brand was founded by friends, entrepreneurs and Toombul locals, Stevie Angel and Nadia Tucker. Active Truth's activewear, sleep and swimwear ranges are created for women at all stages of their lives and are now being showcased at Toombul Shopping Centre, having opened the doors to their store last week.
The duo couldn't wait to bring their online community into the physical world, with Founder Nadia Tucker saying, "A physical retail space was never part of the business plan until Mirvac approached us with this opportunity.
"We can't wait to take our exceptional online customer experience in-store and meet our customers IRL and listen to what they are looking for in products and from us as a brand. This will be a test and learning experience for our team with the ultimate goal of trailblazing the in-store customer experience for all women. By doing so we hope to convert visitors to the store to brand loyalists, but also have them tell their girlfriends about us."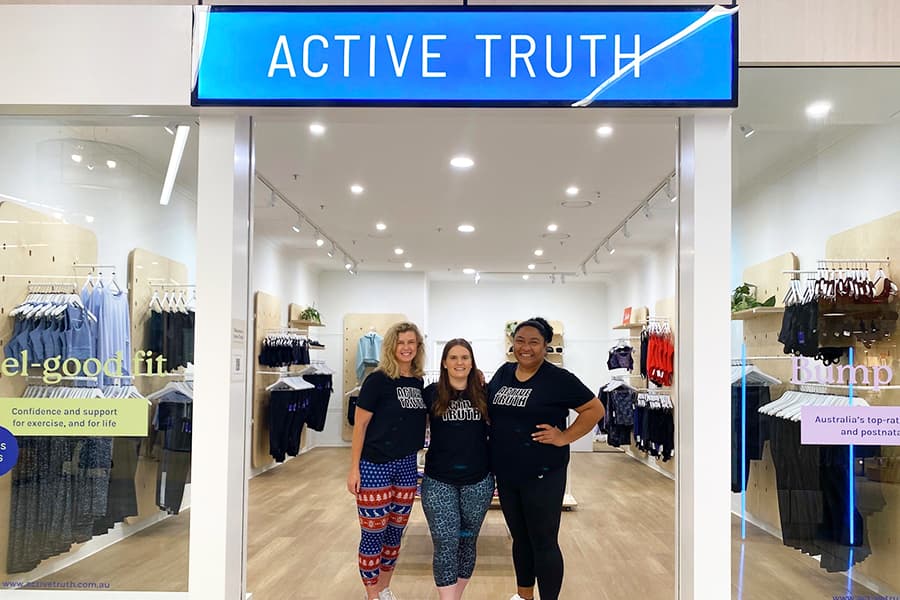 The value of physical retail is not lost on local Sunshine Coast business owner Zack Curran, who has brought his brand, Hipland, into WeShow's Kawana Shoppingworld location this week. A concept that was born out of the pandemic when Curran, an actor by trade, found himself out of work due to the COVID shutdown of the entertainment industry. He took a leap and created a digital platform for emerging and underground brands where they could showcase not only their products but also the stories driving their creation. Hipland seeks out the best-emerging brands from the global streetwear scene, making them available to the Australian market for the first time.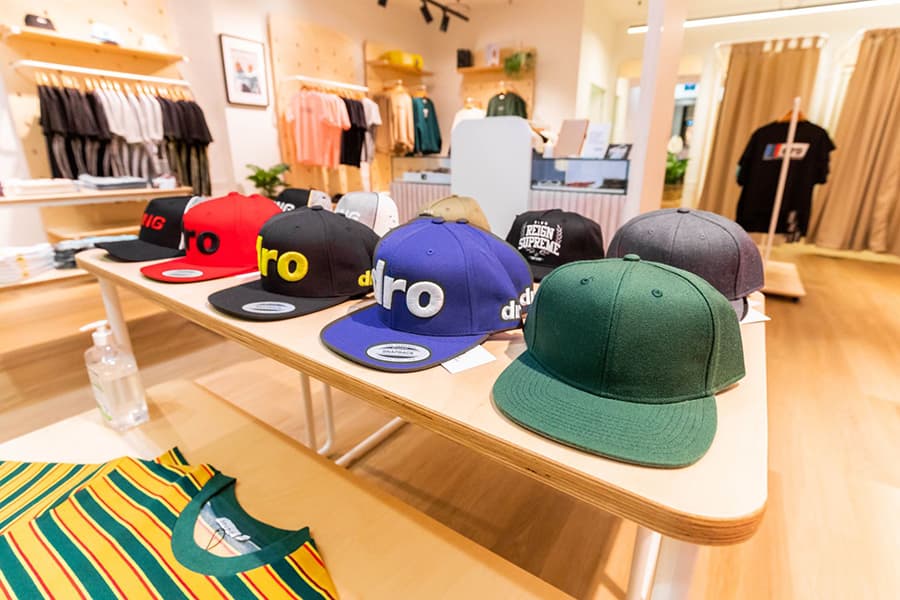 Inspired by the underground culture of New York, Berlin, London and Melbourne, Curran finds the buzz about the underground shows, pop-up galleries and secret performances irresistible. He's excited to be able to bring these elements of music, fashion and street culture into the physical retail space, in his hometown.
Curran said, "The past year has been incredible for Hipland with the business seeing steady growth from both a sales and audience perspective. Our tastemaker music and street culture blog is read by over 25,000 people each month, which we're super proud of. Mirvac's new approach is giving brands like mine the support we need to launch our own full-blown retail outfit and I couldn't be more excited to finally bring to life what my vision is for the brand."
"We've been online exclusively for a while now and one of the most crucial elements to e-Commerce success is how much traffic you're able to drive. You're buying traffic from Facebook or Google and doing your best to make it convert but ultimately, you're at the mercy of algorithms and your ad budget.
"The great thing about moving into a physical retail space in a busy centre like Kawana is the exposure from the constant stream of foot traffic and, with the inevitable surge of customers during this period, I'm not actually paying for that extra exposure and its conversion to sales. Online, if you want more traffic you have to pay for each and every click. Now that we are online and in centre, there are even more ways for us to be to connect with our community of underground culture and streetwear lovers."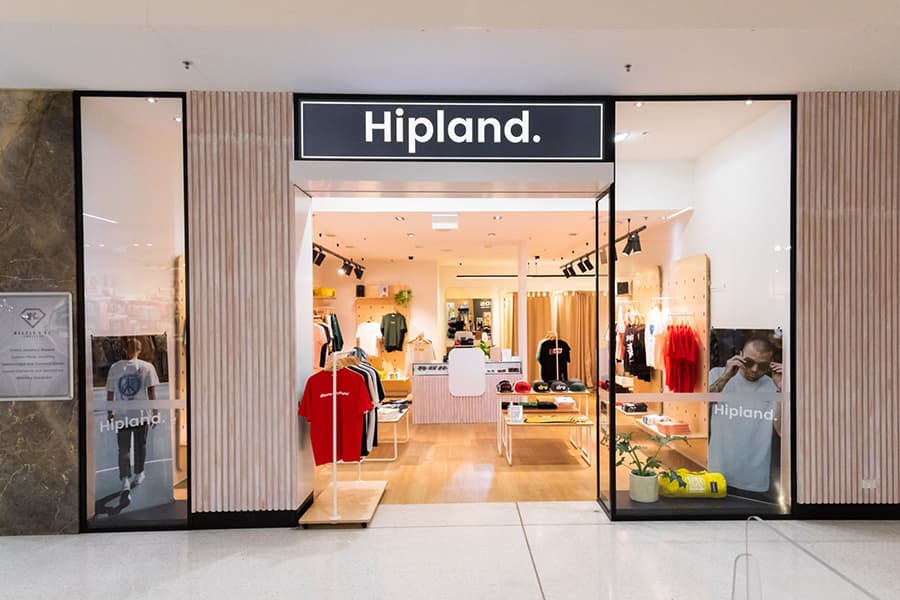 Next Monday 29 November, Birkenhead Point Outlet Centre in Sydney will welcome popular shoe brand, Mara & Mine to the centre. Created by Tamara Ingham and Jasmine Stefanovic, the Sydney double-act first debuted their collection of luxe leather detailed slippers and sandals back in 2013, with the brand growing its audience immensely.
With a flagship store in Paddington and a thriving online business, this new three-month residence at Birkenhead Point's WeShow store is an opportunity for Mara & Mine to exclusively showcase their archive collections and one-off samples, while achieving mass awareness to an expected 700,000 shoppers at one of Sydney's most popular shopping destinations, and during their busiest sales period.
Providing flexible leasing agreements on the brand's terms, alongside support from Mirvac's expert retail team encompassing everything from visual merchandising to marketing, each of these business owners will also gain access to new technology and customer data enabling them to make critical decisions to grow their businesses and help them to achieve future success.
Kelly Miller adds, "Active Truth, Hipland and Mara & Mine have all built incredibly successful online businesses, but each sees the value in a physical footprint to achieve greater impact and growth.
"Importantly they all have a passionate vision for their brand and share our values of sustainability, inclusivity and diversity, so we're excited to bring them into the retail mix and there's no question our incredible communities are going to embrace their presence. We are looking forward to the future of retail, and brands like these, and the talented people behind them, make for a more exciting in-centre experience for both our existing retail partners and customers."