The Mirvac owned and managed Cherrybrook Village, in Sydney's affluent north west, has hit the market. The 9,382 m2 neighbourhood shopping centre is positioned on an expansive 30,000m2 site and is an outstanding development opportunity for any potential buyer. 
The 98% occupied centre has a high-performing Woolworths and long-standing green grocer, 51 fresh food and service-based tenants and 441 car parks. More than 60% of the tenants have had tenure for 15 or more years. The fully leased net income is $6,662,462 per annum.
A spokesperson for Mirvac said: "During the course of the past 12 months, Mirvac has received a number of attractive, unsolicited expressions of interest in Cherrybrook Village Shopping Centre. Given this demand, Mirvac has elected to commence an expressions of interest campaign for the disposal of the asset. Mirvac continues to evolve its dynamic portfolio of well located, adaptable urban retail assets that are well positioned for the future as the group focuses on its customer-driven approach to innovation and partnerships with strategic retailers."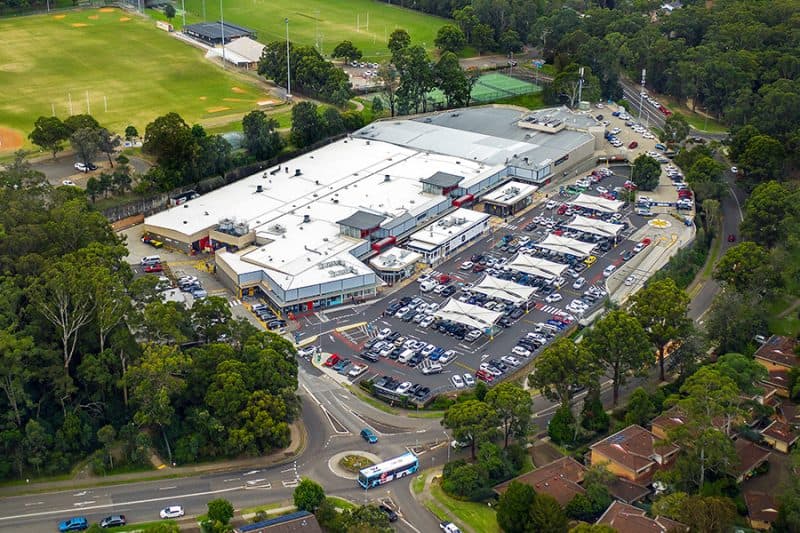 Sam McVay from McVay Real Estate and Carl Molony from Stonebridge Property Group will steer the expressions of interest campaign on Mirvac's behalf.
"Cherrybrook Village is a highly sought after neighbourhood centre of scale," said McVay. "With 85% of its turnover coming out of food and liquor, it is a dominant defensive retail asset positioned in an affluent and established Metro Sydney suburb."
Molony added: "The Centre provides a very secure income stream with 98% occupancy, a strong performing anchor tenant and excellent historical tenant retention. Added to this is the future expansion opportunity given its significant 3ha landholding."
The centre has an established trade area of 74,280, with household incomes 27% above the Sydney Metro average.
Centre sales productivity is 35% higher than the single supermarket benchmark and a substantial current trade area retail expenditure of  $1.3 billion, with forecast growth of 3.3% p.a. International expressions of interest close on 27 May 2021.