The shackles are off and Melburnians can now feel confident to come back into the city for work. Retail is also back with a vengeance at GPT's Melbourne Central, with the CBD shopping centre welcoming more than 20 new store openings in the second half of last year and another 20 more are set to open in the coming months.
The next six months are set to see the centre continue to expand with 20 new stores including six major refurbishments.
Melbourne Central Centre Manager Mardi Ashkine has a sense of optimism about retail getting back on track and is welcoming shoppers with open arms as February and the rest of the year stacks up to be jam-packed at the precinct.
"We've had a strong February so far, with a 41% increase in foot traffic compared to 2021," commented Ashkine. "It's been fabulous to experience an influx of shoppers again, who are seeking out cultural experiences and retail therapy, what better place to do that than at Melbourne Central?" she added.
Home to more than 12 internationally renowned flagship stores, Melbourne Central has welcomed an expansive, 432m2 General Pants store – the largest in Victoria. The new store bolsters the centre's unmatched streetwear apparel offering, with consumers flocking to the precinct for the latest active and streetwear.
In addition to new fashion stores, Melbourne Central continues to grow its diverse food and beverage offering with cult favourite Nene Chicken, OMI, Sushi Hub and Capriccio Grill opening in the precinct.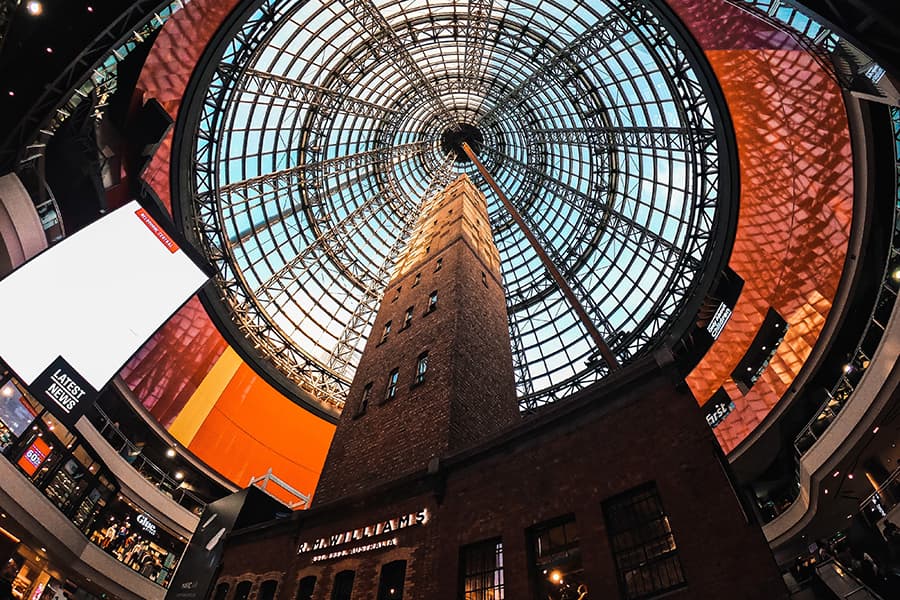 In an exciting first for the CBD, the highly anticipated LEGO store is set to open in the coming months – designed to be the largest in the southern hemisphere.
Troy Taylor, the LEGO® Group, says, "The new store format is part of the LEGO® Group's strategy to innovate across retail channels, with a similar concept to be introduced around the world.
"Our new store at Melbourne Central will showcase LEGO® brand experiences whilst also allowing customers of all ages to share their ideas and creativity."
Stores set to open in the next six months include: Guess, Foodao, Puzzle Coffee, Rebel, Yo Art and LEGO®.
New stores that have opened since lockdown 2021 include: Ajisen Ramen, Barkada Pinoy, Betts, Billini, Commbank, Capriccio Grill, Fila, Forever New (Flagship and new location), General Pants (Flagship and new location), Hairhouse, Kitten D'Amour, Master Lanzhou, Million Life, Mint My Desk, Nene Chicken, Neverland, OMI, Pause and Sip by White Mojo, Sushi Hub, The Lounge Beauty Co, The Somewhere Co, Vodafone, Yuki House.