It has been a big year for McConaghy Properties with the opening of two shopping centres in two months – Castletown in Townsville opened on 28th May and Lismore Square reopened today, Wednesday 6th July. One was four years in the making, the other just four months.
On May 28, Castletown unveiled the first new format Coles store in Townsville. This milestone marked the end of the $42 million project. The Coles opening is projected to bring an additional 800,000 customers to the centre and create an additional 80 local jobs.
While McConaghy Projects, the in-house building group of McConaghy Properties, were finalising the North Queensland project, the team had to immediately mobilise to commence the incredibly important task of reinstating Lismore Square, after the devastating floods of the Northern Rivers region of NSW.
Remarkably, just four months after the flood, the team at McConaghy Properties along with BIG W, Woolworths and a group of specialty retailers reopened their doors to their customers and the community of Lismore, with Kmart and Coles opening in the coming weeks.
McConaghy Properties CEO and Managing Director Gary McConaghy said, "The commitment made by BIG W, Woolworths, Coles, and Kmart to reopen as soon as possible has been outstanding. Our small business partners have shown incredible courage and faith in us, and the Lismore region. We are truly grateful for their support and look forward to welcoming our specialty retailers back over the coming months."
A number of dignitaries present at the reopening of Lismore Square included State Member for Lismore Janelle Saffin MP, the Hon Kevin Hogan MP the Shadow Trade and Tourism Minister, John Walker from the Lismore City Council, Steve Krieg Mayor of Lismore, Peter Colby Lismore Deputy Mayor, along with Angus Nardi, Executive Director Shopping Centre Council of Australia and Dominique Lamb, CEO National Retail Association, to name a few.
"It's an understatement to say Lismore has faced a challenging few months. The region's businesses have been out of action since February dealing with the financial and emotional devastation from both the pandemic and floods," said Lamb.
"Today is a great step forward with the reopening of The Square. The community has worked hard to bring back a level of normalcy by getting people back on their feet and back into jobs, and I encourage shoppers to get out and support their local businesses," she said.
Angus Nardi said it was an incredible achievement by the McConaghy family to have been able to reinstate the shopping centre so quickly after the February floods.
"Shopping centres are vital parts of our communities, particularly in regional locations, they are social hubs, support businesses and generate significant amounts of local employment. The McConaghy family committed to reopening Lismore Square as quickly as possible which is a testament to their unwavering belief in the Lismore region," said Nardi.
"It is essential that following events like the Northern NSW floods that shopping centre owners, their retail partners along with all levels of government work together collectively and collaboratively to ensure that these essential pieces of community infrastructure can reopen and continue to support the local residents and businesses who rely upon them so heavily. Congratulations to the team at McConaghy."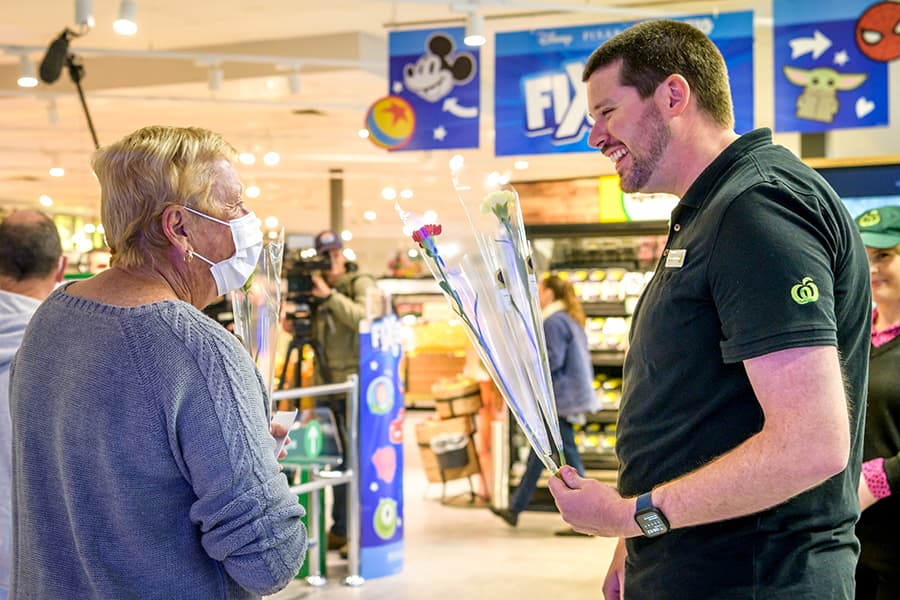 State Member for Lismore Janelle Saffin said the reopening of Lismore Square is a great example of how the city can 'build back better' from major flooding in February and March.
"Lismore Square traditionally has about 1,000 local people working there and the old adage of jobs, jobs, jobs really applies here as we recover from the catastrophic disaster," Saffin said.
"I thank the McConaghy family for their long-term, ongoing support and for backing us.
"I also thank Lismore Square's major tenants – Woolworths and Big W – for getting up and running in such a relatively quick timeframe. It's a remarkable effort all round."
McConaghy Properties have more than 50 years of building, management, and development experience, with a focus on improvements to the built environment both aesthetically and practically spending millions on better solutions for a more resilient building.