South Australian developer Antunes Group has snared Adelaide's Hallett Cove Shopping Centre for $71 million in the latest in a three-centre Makris Group portfolio sale program totalling $181 million.
CBRE's Head of Retail Capital Markets – Pacific, Simon Rooney negotiated the three Adelaide deals on behalf of Makris Group, South Australia's largest privately-owned retail property group.
The Hallett Cove sale follows Sydney property group Revelop's acquisition of the landmark City Cross Shopping Centre in Rundle Mall for $60 million, while investment firm Greenpool Capital, with backing from Qualitas, acquired North Adelaide Village and an adjoining site at 85-87 O'Connell Street in a deal valued at $50 million.
Hallett Cove is a triple supermarket, convenience-based sub regional shopping centre with gross lettable area of 19,913m2. The centre is securely anchored to national retailers Woolworths, ALDI and Drakes supermarkets and a Big W discount department store.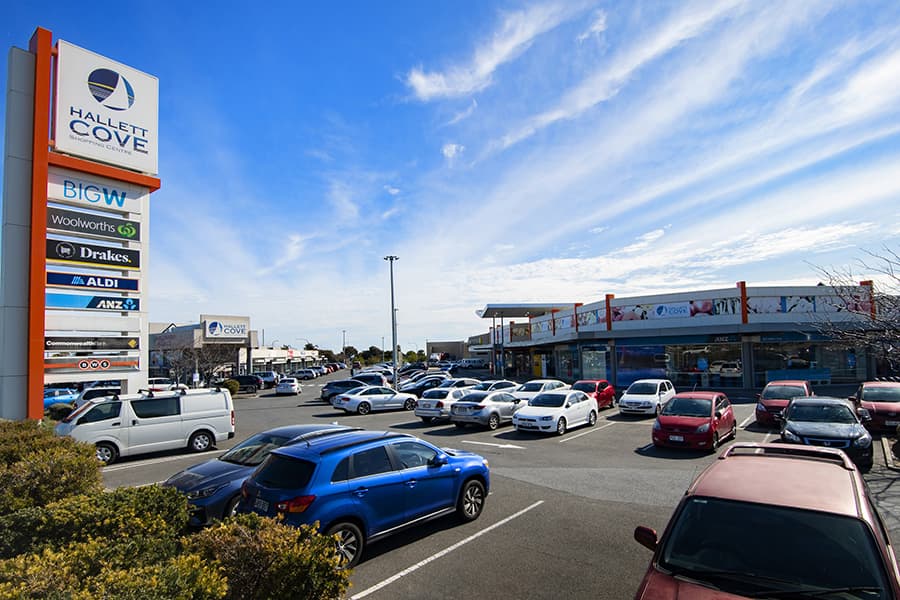 The asset has an impressive and secure tenant profile and a strong convenience, service and fresh food offering, providing a strong bias to non-discretionary retail, which represents 97% of the centre's moving annual turnover (MAT) and 83% of total gross rental income.
"Investors are now actively pursuing quality retail opportunities to capitalise on attractive returns relative to other asset classes, with a clear focus on defensive, non-discretionary retail assets," Rooney said.
"In the case of Hallett Cove, the incoming purchaser was attracted to the strong underlying investment fundamentals, with the asset being the dominant sub regional shopping centre in a well-established and densely populated trade area, providing a strong triple supermarket and fresh food offering."
The centre is located 24km south of the Adelaide CBD and occupies a prominent corner site of 52,909m2, offering significant frontage to Lonsdale Road – a major arterial road within Adelaide, achieving passing traffic volumes in excess of 10 million vehicles annually.
"The asset offers a highly secure income stream with major, national and chain tenants comprising 78% of the total GLA. It has an impressive major tenant WALE of 7.7 years (by GLA), with leading national retailers Woolworths, Big W and ALDI on long-term leases until at least 2029," Rooney said.
Rooney also noted that the existing asset was well-positioned to benefit from the projected growth in retail expenditure in the trade area, which is forecast to grow by nearly $800 million to $2.0 billion by 2036, representing robust annual growth of 3.6%.
Household incomes in the primary and northern parts of the trade area are highly affluent, sitting 14% above the Adelaide metropolitan average.