Lendlease announced today that it has lodged a development application (DA) for an A-grade office development to adjoin Lakeside Joondalup, located at the gateway to the City of Joondalup in Perth.
As part of the development, Lendlease proposes to construct a pedestrian bridge and lift to provide greater accessibility and safer connections to the shopping centre and the train station for the thousands of people who visit, learn or work in the nearby education and civic precincts. Central Park, Edith Cowan University, North Metro TAFE, and WA Police Academy are all located within walking distance.
David McNamara, Head of Retail at Lendlease said: "Lodging this application is the first step to us achieving our vision for Lakeside Joondalup shopping centre: to become an urban town centre that's alive 24/7. "Retail will always be our central focus, but we know that our community and customers want more – they want access to places where they can conveniently shop, work, play and live."
"The community will benefit from having safer and easier connections from the city's transport hubs and the shopping centre to the surrounding educational precinct, the CBD and Central Park."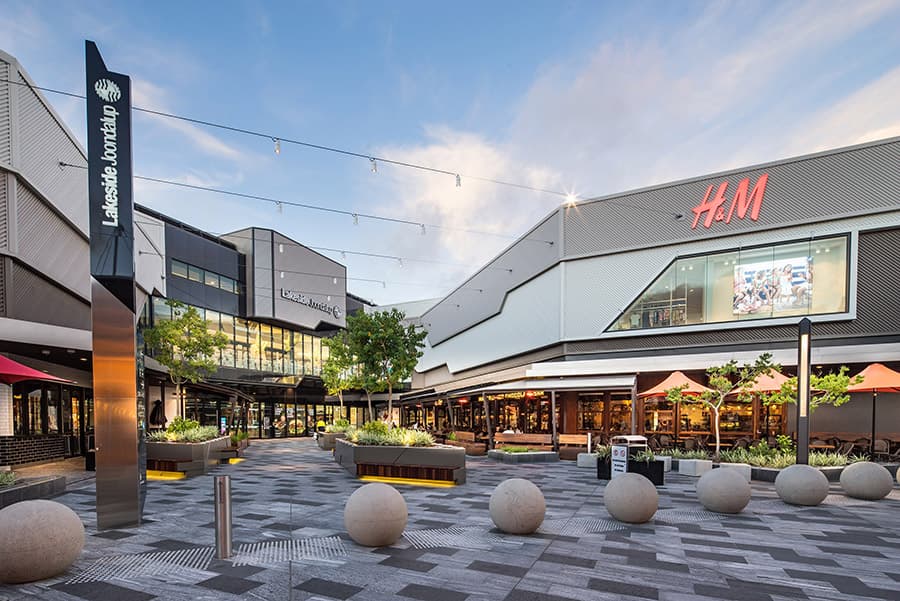 Designed by award-winning Australian architects, Hames Sharley, the proposed seven storey office development at the corner of Collier Pass and Grand Boulevarde will include:
Approximately 10,000m2 of A-grade office space that will house an estimated 1,000 workers
A two-level basement car park with potentially 160 dedicated car park spaces for workers
A comprehensive end of trip facilities for workers
A childcare centre with potentially 64 placements
A café adjoining the lobby with outside seating.
Lead Architect at Hames Sharley, Dean Symington said: "Our goal is to design a building that makes a statement befitting its position at the gateway to Joondalup's city centre and its recreation, education and civic precincts. A building that also sets a new benchmark for development in the area.
"The design has been inspired by the dynamic nature of the nearby waters of Central Park, where the surface of the lake ripples and flows, creating subtle changes and reflections. The building will have a stunning glazed façade and bronze coloured"
The proposed development will target the highest sustainability standards including targeting a 5 Star Green Star Design and As Built Certification.