A host of Western Australian talent has joined Karrinyup Shopping Centre to celebrate the launch of stage one of the new-look centre, which officially launched today, Thursday 29 July.
R&B artist Adrian Dzvuke, MasterChef winner 2021 Justin Narayan and leading chefs Jed Gerrard, Melissa Palinkas and Luke Wakefield will star across four days of fashion and food festivities, which will include a jam-packed weekend of DJ sets and music, free pop-ups, food demonstrations, and exclusive in-store offers centre wide for customers to enjoy.
Kylie O'Connor, AMP Capital Head of Real Estate said: "The opening of the first stage of the $800 million Karrinyup Shopping Centre redevelopment is a significant milestone that we are proud to be delivering for UniSuper and its members. The centre will provide a world-class shopping, leisure and residential destination for Perth, with the first stage introducing 60 new stores. The project team, led by Scott Nugent and Brenton Loth, have done an incredible job in a difficult market, highlighting the strong development and investment management expertise across the AMP Capital platform.
"While COVID-19 has been challenging for the retail sector, we are confident that quality centres like Karrinyup will continue to be focal points for the community while delivering great investment outcomes for our clients over the long term."
The long weekend of launch events will celebrate the opening of one of Perth's most unique new retail offerings, bringing over 60 stores encompassing The Fresh Market and Karrinyup's new urban fashion offering spanning sporting, streetwear and lifestyle brands at The Loop, Ground Level.
AMP Capital's Divisional Investment & Development Manager WA, Scott Nugent, said the launch of Karrinyup's first phase is an exciting moment for Perth and that he is thrilled to be celebrating the opening alongside a collection of West Australian talent.
"We are so excited to welcome the people of Perth to the new-look Karrinyup for the first time following nearly three years of development work. To be able to mark the occasion with a stellar line-up of home-grown talent from across the food and entertainment industries feels like a fitting way to celebrate our first launch event."
Perth-based R&B artist Adrian Dzvuke, who has amassed over a million online streams, will perform live on Thursday evening, headlining the celebrations from the Boom Box Stage. Sets and a silent disco from a selection of Perth's best DJs will ensue across the weekend.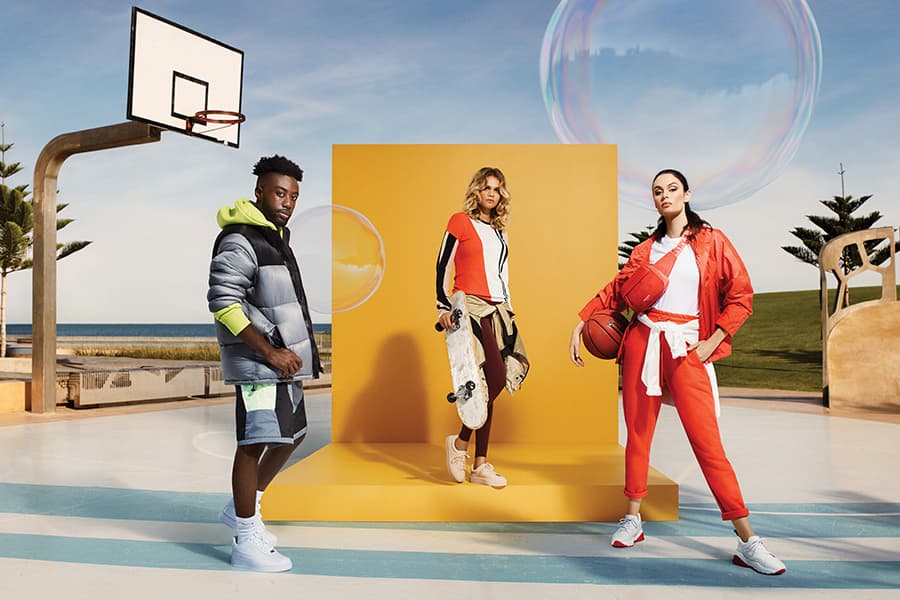 Having led the Karrinyup launch campaign, WA on Stage, with fellow West Australian stars Nicole Trunfio and Billie-Jean Hamlet, Dzvuke said that it is fantastic to be performing live at the centre to celebrate its first official opening.
"As a Perth-based artist, I have followed the development of Karrinyup and I'm really looking forward to seeing the transformation and performing some of my favourite tracks as part of the line-up – it is going to be very cool."
Leading West Australian culinary talent including MasterChef winner 2021 Justin Narayan, Jed Gerrard formerly of Hearth Restaurant and Wildflower, Melissa Palinkas of Young George Bar & Kitchen and Ethos and Luke Wakefield of Balthazar Restaurant will serve up tasting menus and demonstrations from The Open Kitchen, showcasing fresh produce from The Fresh Market's local stores. Bookings are essential.
The MasterChef winner 2021 and Perth local, Justin Narayan, commented that he is looking forward to celebrating the opening of a new fresh food venue in Perth.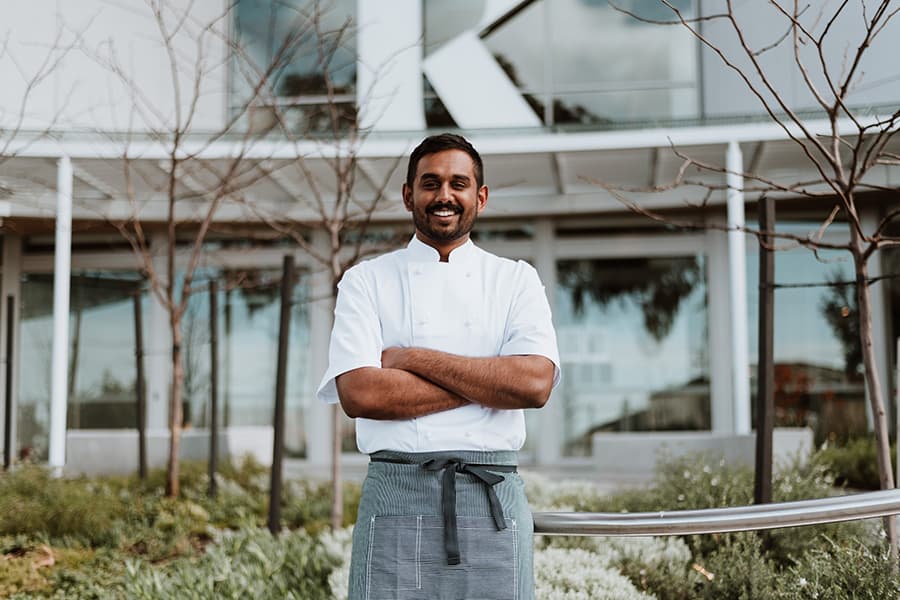 "Western Australia is home to such an exciting array of local produce and talented chefs and its fantastic to see Karrinyup championing this with the creation of The Fresh Market."
Large-scale interactive food and fashion pop-ups and activities including a chocolate Refuel Station, a Skill Tester claw machine, and arcade basketball game Bounce will entertain visitors throughout the centre all weekend, providing surprising opportunities to win exclusive gifts and Karrinyup vouchers.
"We know that customers will enjoy discovering the huge new mix of retailers, revamped locations for existing stores, and exciting centre wide activities we have planned." said Nugent.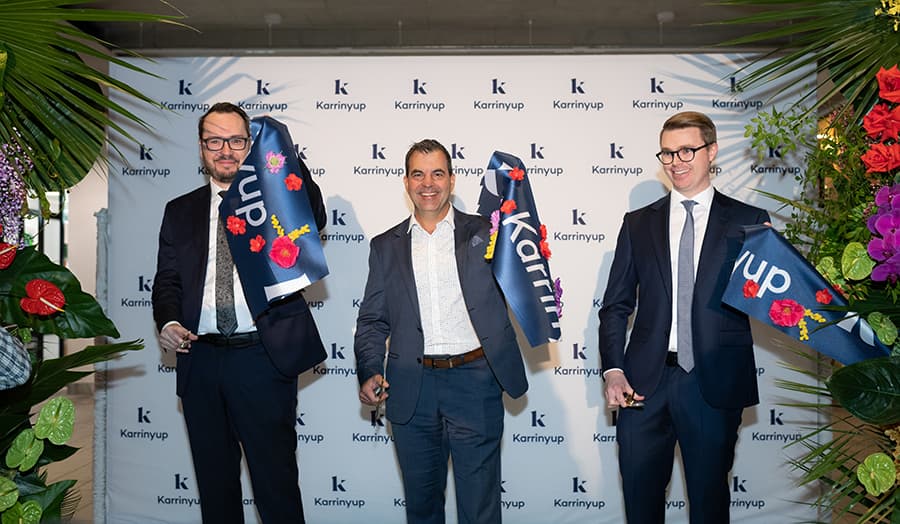 Karrinyup is set to be one of the most significant new retail openings in Australia and will deliver a comprehensive mix of flagship brands under one roof spanning beloved fashion and lifestyle retailers in addition to leading entertainment and food and drink venues.
The Loop, Ground Level will deliver an urban hub with sporting brands, streetwear and lifestyle retailers. Among the stores to expect will be Cotton On Mega, Rebel, Hype DC, Nike, adidas, Hurley, Boardriders and Platypus alongside a large format JB HiFi.
With a unique collection of West Australian brands anchored by a new Coles, Woolworths and ALDI, The Fresh Market will become the go-to for healthy food options and great local produce.
Managed by AMP Capital on behalf of UniSuper, the $800 million development of Karrinyup Shopping Centre commenced in late 2018. The centre will open in its entirety in late 2021, with the final stage set to see the completion of two levels of premium fashion and lifestyle brands across The Loop in addition to the dining and entertainment precincts. At completion, the overall development will offer approximately 290 retail stores.
Kent Robbins, Head of Property and Infrastructure, UniSuper said: "UniSuper members have owned Karrinyup Shopping Centre in Perth for more than 25 years and the expansion of the centre to deliver an enhanced retail offer⁠ – including first to Western Australia retailers, increased services to the community, quality dining, fresh food offering and entertainment has been planned for nearly a decade.
"Quality shopping centres such as Karrinyup continue to evolve to provide a greater diversity of offerings to the community and we're proud to be investing in the next generation of shopping centres to Perth.
Delivering the redevelopment during the current pandemic has been challenging and our Perth based team should be extremely proud of their achievements.  As we approach completion of the final stages later this year, we are confident Karrinyup will continue to benefit our members and the local community for many more years to come."
Multiplex is the builder for the development, with JV Architects Hames Sharley and Taylor Robinson Chaney Broderick (TRCB).
The development is expected to boost the Western Australian economy and retail sector, with the creation of approx. 2,500 jobs during construction and 2,500 new retail, support and management jobs.