The HomeCo Daily Needs REIT has agreed terms to acquire the Town Centre, Victoria Point in Queensland for $160m, reporting a fully leased yield of 4.75%.
The centre comprises a mix of large format retailers and a neighbourhood convenience centre spread out over a 7.6ha site in Victoria Point, 27km south east of the Brisbane CBD. Strategically positioned on the corner of Colburn Avenue and Cleveland Redland Bay Road the centre service a main trade area population of 79,970, which is forecast to grow by 1.7% per annum over the next decade (above the QLD average).
Anchored by Woolworths, Bunnings, Dan Murphy's, Petbarn, Supercheap Auto, Healius and Endeavour Group, the centre provides 20,892m2 of NLA and 866 car parking space. The Centre is 98% occupied and a fixed WARR of 3.44% and a 7.1year WALE.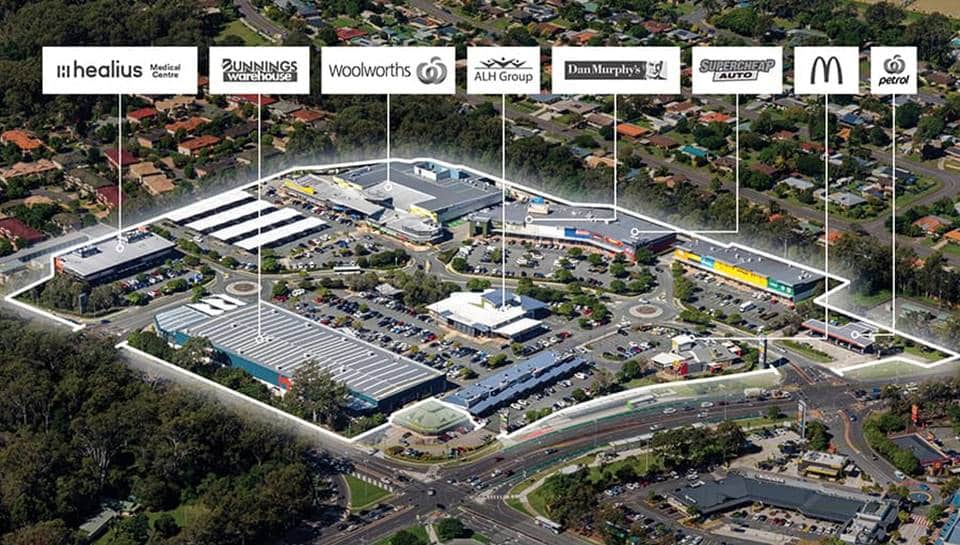 The deal was brokered by JLLs Nick Willis and Sam Hatcher.
Nick Willis said "We are continuing to experience strong investor demand for assets that have demonstrated robust income streams over the last 24 months and diversification in the non-discretionary and service based sectors. Large scale investment opportunities like TownCentre Victoria Point are unique to the Australian market, and provide investors an opportunity to acquire immediate scale and dominance in a local market."
Sam Hatcher Said "Following what has been a relatively supply constrained start to 2021, we have experienced a significant increase in transaction activity in recent months, with our team brokering over $1billion of comparable shopping centres. This activity reinforces the growing investor confidence for larger scale retail assets in the Australian market.
HDN Fund Portfolio Manager Paul Doherty said: "Opportunities to acquire an asset of this quality and scale are rare, particularly one which complements our strategy and existing portfolio so strongly. This well-located flagship convenience property is anchored by high quality, strongly performing tenants on long term leases with attractive organic growth. In addition, the property offers significant long-term potential to drive enhanced returns through development by capitalising on the property's significant expansion potential."
To support the purchase, the REIT is undertaken a fully underwritten institutional placement to raise $70 million at an issue price of $1.45 per unit. The REIT will also draw $102m of debt funding at settlement. The acquisition is immediately accretive to HDN's previous FY22 FFO/unit guidance of 8.3cpu (reaffirmed on 31 May 2021).