Harris Scarfe is boosting its presence in Melbourne's thriving northwest growth corridor with two new stores officially opening its doors at 9am on Thursday 7th April. The Craigieburn and Sunbury store openings have seen Harris Scarfe create 30 new jobs for the local economy. 
Harris Scarfe is one of Australia's longest trading retailers, founded in Adelaide, with more than 170 years of experience. Spotlight Group acquired Harris Scarfe in early 2020 and manages 50 stores across the metro and regional areas of South Australia, Victoria, Tasmania, New South Wales, ACT and Queensland, and more stores are set to open in the next few months.
Harris Scarfe Chief Executive Officer Graham Dean says the new stores will be a welcome boost for the local economy.
"Expanding the Harris Scarfe footprint into Melbourne's northwest demonstrates our commitment to providing even more of our customers greater access to quality brands and excellent prices across homewares and apparel, that our shoppers have come to know and love," said Dean.
"The strategy and strong team we have in place in both Craigieburn and Sunbury as well as across Australia is continuing to bolster the brand's success. Our latest Harris Scarfe store offering is a fantastic step for the business to continue this journey with plans of more stores to come."
Craigieburn's Harris Scarfe Home at Craigieburn Junction will provide customers with access to quality brands at great prices across manchester, electrical and homewares as well as Harris Scarfe's signature customer service.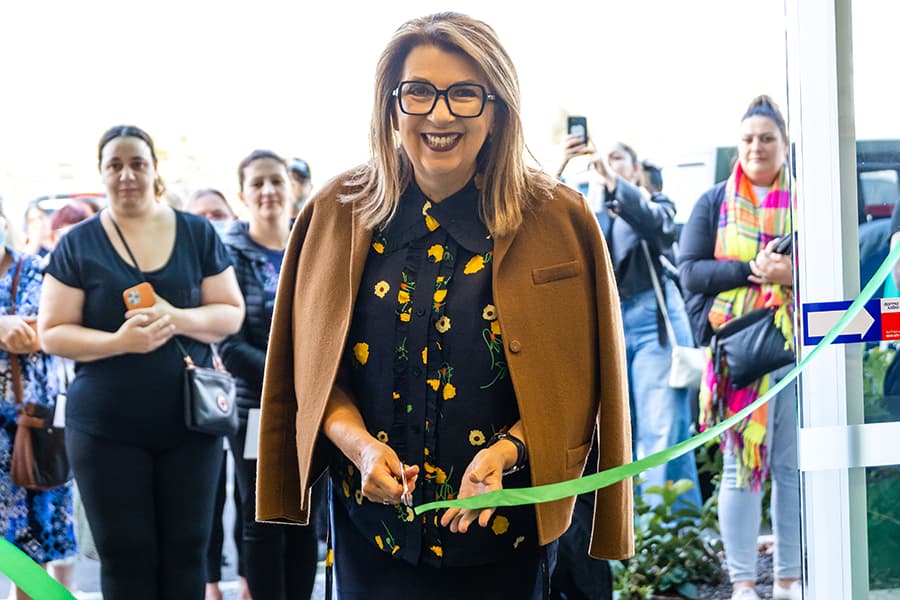 The Sunbury store, 92 Evans St, Sunbury, will mark the first full refurbishment of a Harris Scarfe store under the ownership of the Spotlight Group and will provide local shoppers with access to the existing line of homewares, apparel and fashion brands they've come to know and love.
The grand opening celebrations included free coffee and breakfast, DJ entertainment, specials throughout the store of up to 60% off homewares and manchester and up to 30% off electrical and appliances as well as a range of prizes on offer from roving street teams; including $500 worth of gift vouchers up for grabs, Miguel by Smith and Nobel cooking prize pack to the value of $500, Shaynna Blaze Entertaining pack to the value of $300 and much more.