The GPT Group announced its results for the six months to 30 June 2021. GPT's retail portfolio saw a solid recovery in performance in the first half of the year with strong sales growth, high levels of rent collection and positive leasing demand driving an increase in occupancy.
When restrictions eased, GPT's portfolio benefited from the strong economic conditions including improved business and consumer sentiment. Many retailers opened new brands and physical stores to capture the sharp rebound in sales. The recovery of Melbourne Central continues to lag the broader portfolio given the delayed return of office workers and students to the Melbourne CBD. While the recent lockdowns will have a near term impact on retail sales, a rebound is expected once restrictions are lifted as evidenced in the first half.
GPT's Chief Executive Officer, Bob Johnston, said: "While the recent COVID-19 outbreaks have disrupted the economic recovery, we expect this to be transitory and that we will see a return to favourable business conditions once vaccination rates reach a level that allow restrictions to be lifted on a more sustained basis.
"We are confident that our high quality diversified portfolio will benefit as operating conditions improve and the Group is well placed with a strong balance sheet to execute on our strategy to grow Logistics and Funds Management."
Portfolio retail sales showed a strong recovery following COVID-19 restrictions easing at the beginning of the period. Total Centre sales were up 5.0% and Total Specialties sales were up 6.5% for the six months to 30 June 2021, compared to the same period in 2019.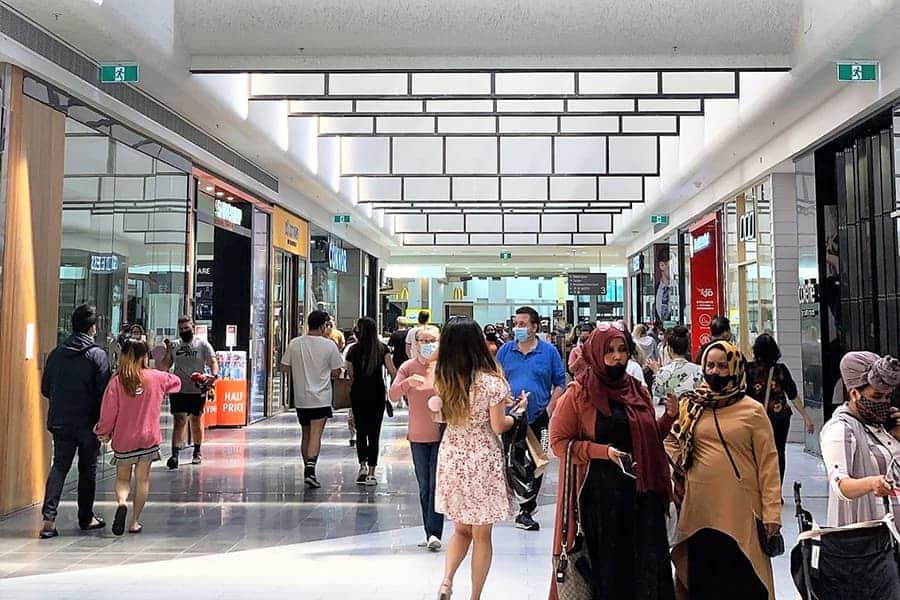 Specialty categories that experienced robust growth included General Retail (+23.4%), Leisure (+12.8%), Technology & Appliances (+9.6%) and Fashion (+6.9%). Discount Department Stores also continued their strong sales performance (+13.5%). Cinema sales remain impacted by reduced patronage given the lack of new product, and Travel Agencies are also yet to recover given the ongoing international travel restrictions.
Specialty sales productivity was $9,769/m2 at 30 June 2021, up from $8,300 at 31 December 2020, but below $9,910 in the pcp. The portfolio occupancy at 30 June was 98.9%.
The Group completed 412 leasing deals in the six months to 30 June 2021, with an average leasing spread of -9.4%. Deals achieved fixed rental increases averaging 4.4% and an average lease term of 4.5 years. Leasing deals continue to include fixed base rents with annual increases.
While the Victorian assets rebounded strongly in the second quarter, they were impacted by further government lockdowns and ongoing restrictions at the end of the half. The performance of Melbourne Central continues to improve, however, given the asset's location in the Melbourne CBD, it is heavily reliant on foot traffic from office workers, students and tourists, resulting in a slower recovery compared to the rest of the portfolio.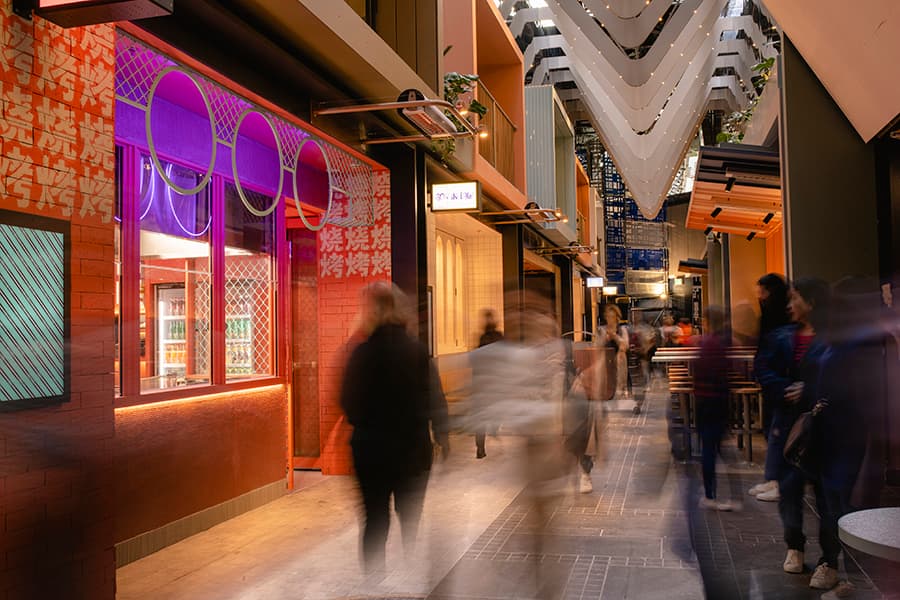 Melbourne Central is one of the country's leading retail destinations, continuing to have strong demand from retailers, and GPT is confident in the asset's prospects once restrictions are removed.
The Code of Conduct was recently reinstated in Victoria and in New South Wales requiring landlords to provide rental relief to qualifying SME tenants. GPT continues to work with its tenants to provide relief as required to assist with any short-term cash flow impacts.
Retail rent collections in the first half were 104% of net billings. Following the introduction of lockdowns in Sydney and Melbourne, rent collection for the Retail portfolio softened to 81% of net billings in July 2021.
The impacts of the COVID-19 pandemic on the operating environment are expected to be followed by a rebound in retail sales, with high household savings rates and a buoyant housing market anticipated to provide ongoing support for the retail sector.
The GPT Wholesale Shopping Centre Fund's focus is on near term asset enhancement and longer-term value creation through repositioning of existing assets and progressing mixed-use masterplans at Highpoint, Macarthur Square and Northland.
Independent valuations were undertaken for the entire Retail portfolio as at 30 June 2021, which resulted in a revaluation gain of $35.8 million or 0.6%.