Stockland and the Australian Museum (AM) have partnered once again to tour an inspiring Future Now exhibition across a number of Stockland's New South Wales and Queensland Retail Centres.
The interactive exhibition was developed for Stockland to highlight positive solutions for the future, tackle the impacts of climate change and demonstrate how local communities can create a brighter future and a more sustainable way of living through current technologies and approaches.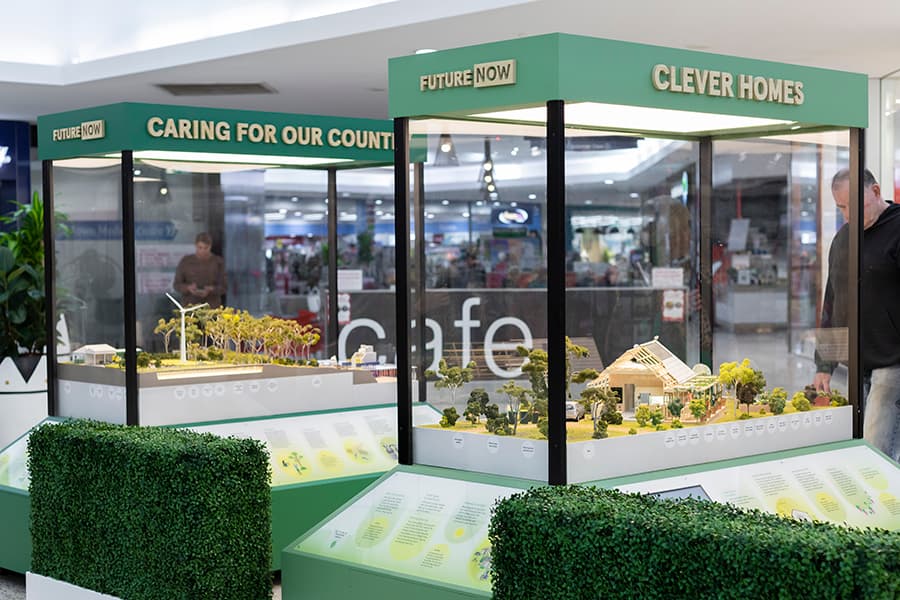 Centred on three dioramas including Smart Towns, Clever Homes and Caring for our Country, customers and communities can discover ways to help create safe, clean and healthy futures.
National Manager, Group Sustainability at Stockland, Amy Hogan said Stockland welcomed the opportunity to collaborate with the Australian Museum for the fourth time. "We are thrilled to once again work with the Australian Museum on the tailored exhibition that shares sustainable solutions with the community in a fun and educational format. The collaboration aligns perfectly with our purpose that there is a better way to live."
"Stockland cares about its impact on the planet and society and is committed to help educate the community to better understand the issues and make changes – big and small. As leaders in developing Green Star rated retail centres, we play a significant part in driving positive change and are committed to continuing to lead by example."
Director and CEO, Australian Museum, Kim McKay AO, said: "As Australia's first museum, and as the custodian of our vast collection, the AM is dedicated to inspiring conversation and change. As a leader in natural history and scientific research, we are in a position to champion action on climate change and with the support of Stockland Australia, we are able to provide a wider platform."
Doctor Jenny Newell, Manager – Climate Change Projects at Australian Museum, said the idea behind the exhibition Future Now, is to engage and inform the public about ways we can all work towards a more sustainable future.
"Great cities and urban spaces are sensitive to our environment and our cultural histories. We've designed the three mobile and interactive pods with solutions for the home, urban and rural living as well as bigger initiatives for our country. We are pleased to partner once again with Stockland touring these new displays in retail centres, and to engage local audiences in this significant issue – the sustainability of our planet," Dr Newell said.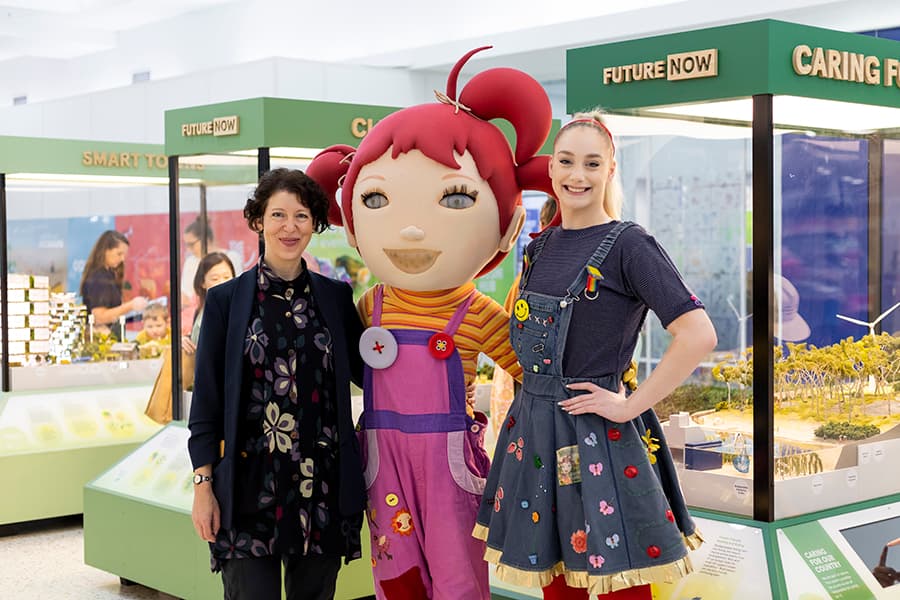 Sharron Puck, Centre Manager at Stockland Burleigh Heads, said that the centre was thrilled to be the first to offer the exhibit to locals.
"Perfectly timed for the school holidays, we know our community will enjoy getting along as a family to view the exhibits. During the month Stockland Burleigh Heads will also be celebrating NAIDOC week, Plastic-Free July and a number of sustainable initiatives in-centre including our Containers for Change program," Puck said.
The Future Now exhibition is part of Stockland's 2030 vision to regenerate the environment, ignite inclusive prosperity, and inspire people to thrive.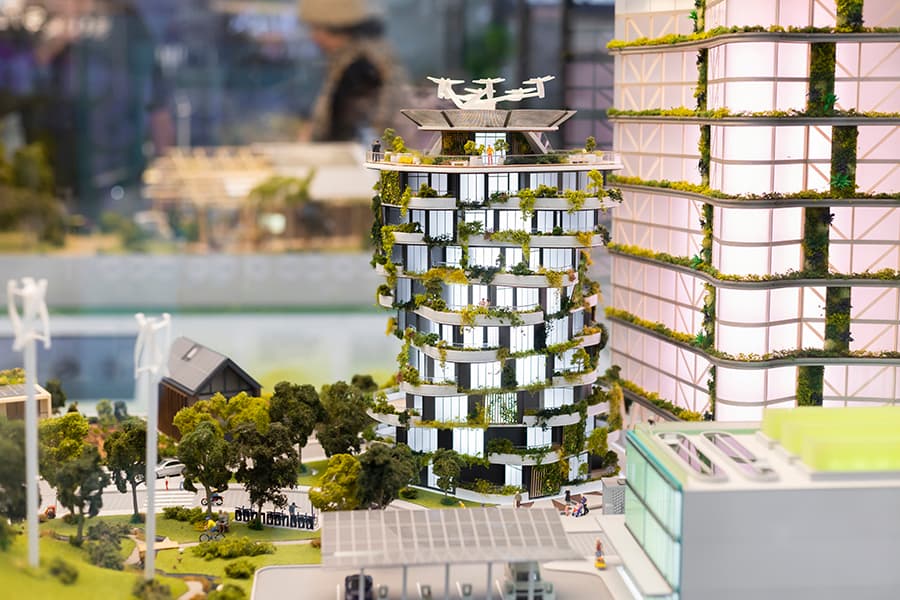 Stockland Burleigh Heads kicked off the tour on Monday 4 July for the month. The exhibit will then travel on to Stockland Green Hills in New South Wales in August, before heading to Stockland Wetherill Park and Stockland Shellharbour in the following months.