Frasers Property Australia is selling Coorparoo Square, the shopping, dining and entertainment destination located in inner Brisbane, just 4.5km from the Brisbane CBD.
Opened in November 2017, the shopping centre forms part of a larger state-of-the-art mixed-use development which also integrates 366 apartments across three residential buildings. The Coorparoo Square mixed-use precinct was awarded the nationally renowned Liberty Award for Best Mixed-Use Development at the Property Council & Rider Levett Bucknall Innovation & Excellence Awards in 2019.
Felicity Armstrong, General Manager Retail Investments, Frasers Property Australia said, "Coorparoo Square is one of our most successful projects and a prime example of large-scale mixed-use development which leaves a positive legacy. Well-located and easily accessible in inner-Brisbane, the retail precinct at Coorparoo Square is an established local landmark set to play an increasingly important broader role in a city and even national context, with Brisbane's status continuing to rise as borders re-open and the Olympics beckons."
Comprising 6,778m2 (GLA), Coorparoo Square shopping centre serves local residents and the broader community with a diverse offering anchored by ALDI and Dendy Cinemas until 2032 and complemented by 24 bespoke food and service-based specialty tenants with a combined weighted average lease expiry (WALE) of more than six years. A vital piece of social infrastructure, it services a wide geographical catchment with a total trade area of 521,940 residents and is positioned to capitalise on the 5,233 units proposed for development within the abovementioned catchment.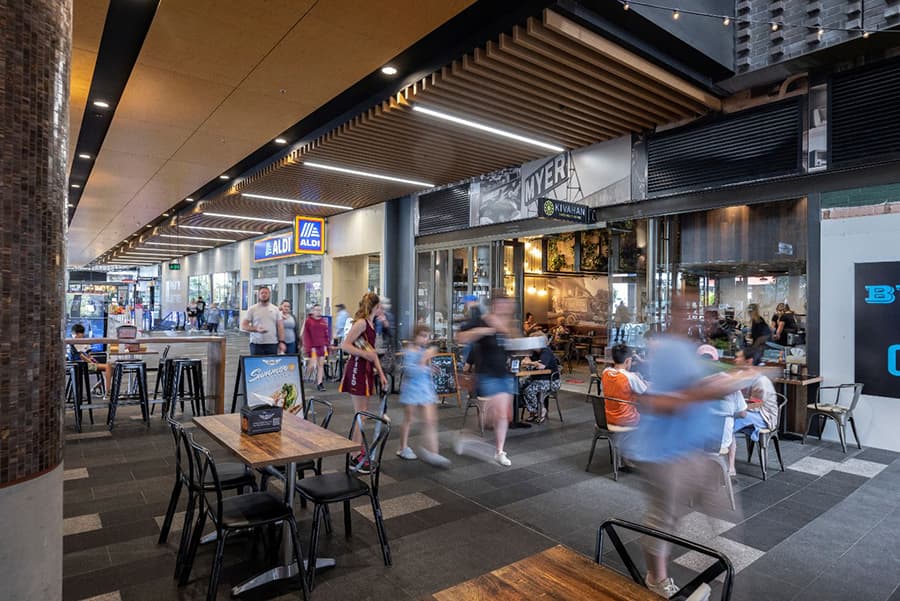 JLL's Sam Hatcher, Jacob Swan and Nick Willis have been exclusively appointed to sell Coorparoo Square shopping centre at 300 Old Cleveland Road via an Expressions-Of-Interest campaign closing Tuesday 5 July 2022.
Hatcher said, "Frasers Property Australia is a best-in-class diversified property group and Coorparoo Square provides one of the best retail experiences in Brisbane, with a tenancy profile that caters for a wide-ranging demographic.
"With 70% of specialty income underpinned by food and beverage retailers, the centre tenancy profile includes many of Brisbane's most highly patronised retail offerings, such as Beyond the Pale, Wingfix and Bistro Korea. In addition, the centre incorporates a 10 screen Dendy Cinema," said Hatcher. "The cinema market is undergoing a resurgence as operators increasingly focus on premium offerings to differentiate the cinema experience from the broader entertainment market. An independent report by PwC has forecast a strong recovery for the industry, with revenue set to reach $1.2 billion by 2025."
Swan said, "Coorparoo Square's specialty tenants provide a strong, sustainable income stream and maintain a healthy average occupancy cost of 12.13%, which is well below industry standard, providing significant future income growth potential."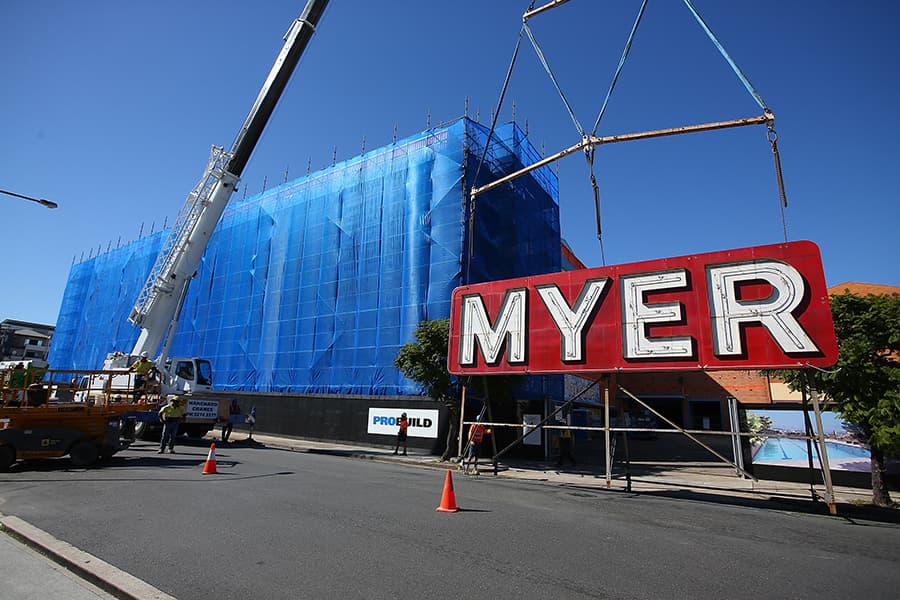 Willis said, "Having a rich historical significance, the Coorparoo Square site was previously home to Queensland's first MYER building, which opened in 1960. The store formed part of Brisbane's history until 2015, and this history is still celebrated today in the landmark precinct. Coorparoo Square has become the focal point of the suburb, providing the community a centralised premier retail destination."
Ensuring the centre's significant heritage remains, Coorparoo Square incorporates a 450-metre mural made from images provided by the local community, that connects the shopfronts throughout the retail precinct. Additionally, the iconic neon MYER sign was re-installed to celebrate its first year of trade in 2018.
Coorparoo Square's retail precinct is one of Australia's superior performing shopping centres in terms of energy efficiency, having achieved a 5-star NABERS Energy rating. It is one of the first centres in Australia under 15,000m2 to be rated and certified using the NABERS Small Shopping Centres rating tool.