The first stage of one of Sydney's largest urban renewal projects, Park Sydney in Erskineville, has officially opened to residents and retailers today, following a launch event hosted by joint venture developers Greenland Australia and GH Australia.
Stage 1 of Park Sydney includes 330 apartments across two eight-storey buildings, 'Botany' and 'Cascade', as well as 5,000m2 of retail, including a 1,600m2 Woolworths Metro, as well as a childcare facility and food, beverage and lifestyle retail that will be developed in the near future.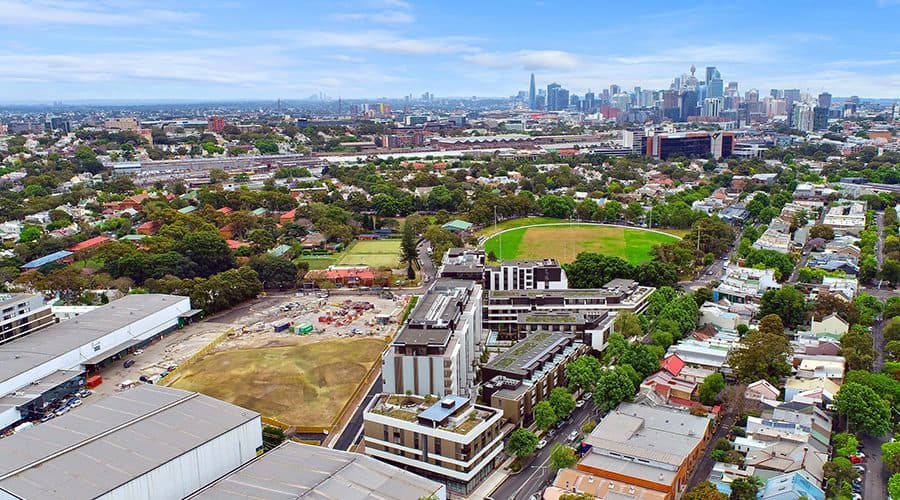 To mark the grand opening, Greenland Australia's Managing Director, Sherwood Luo, was joined by GH Australia Director, Roger Luo, at an official ribbon-cutting ceremony conducted by The Right Honourable Lord Mayor of Sydney, Councillor Clover Moore.
Other VIP guests at the event included Jamie Crookes, Managing Director of Richard Crookes Constructions, WMK Architecture Managing Director, Greg Barnett, and Woolworths Metro State Operations Manager, Nathan Shaw, while a range of other project consultants and stakeholders watched on either in-person or via an exclusive live stream.
The event saw the doors opened to Park Sydney's future residents – up to 700 of whom will be accommodated in the first stage – as they commenced the process of moving into their new homes.
In addition, the event celebrated the launch of the project's on-site Woolworths Metro supermarket, which will service the Park Sydney population and the wider Erskineville community with convenience shopping and fresh food options.
In another first, the Park Sydney Woolworths Metro store will include an in-house bakery operated by much-loved social enterprise, The Bread & Butter Project, which will bake a range of fresh sourdough and artisan breads daily.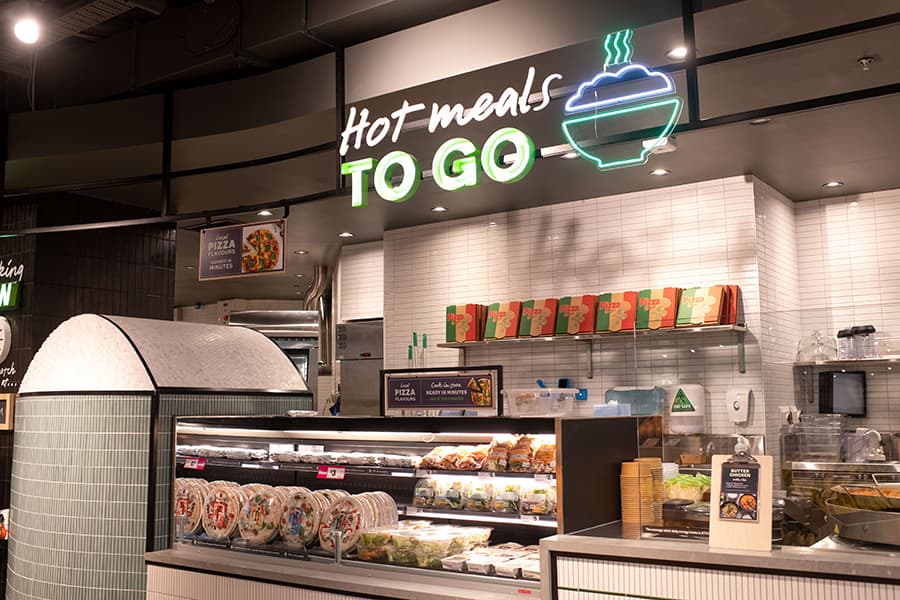 According to Sherwood Luo, the opening of Stage 1 at Park Sydney provides the first taste of his company's plans for the 6.9-hectare site.
"Without doubt, today is a proud occasion for Greenland Australia, in what is a significant project not only for our company, but also for the people of Sydney," he said Luo. "Park Sydney's first stage is an indicator of what is to come for this new community, which will revitalise this part of Erskineville and eventually provide homes for nearly 3,000 people.
"We're now very much looking forward to focusing our attention on delivering Park Sydney's future stages," he added.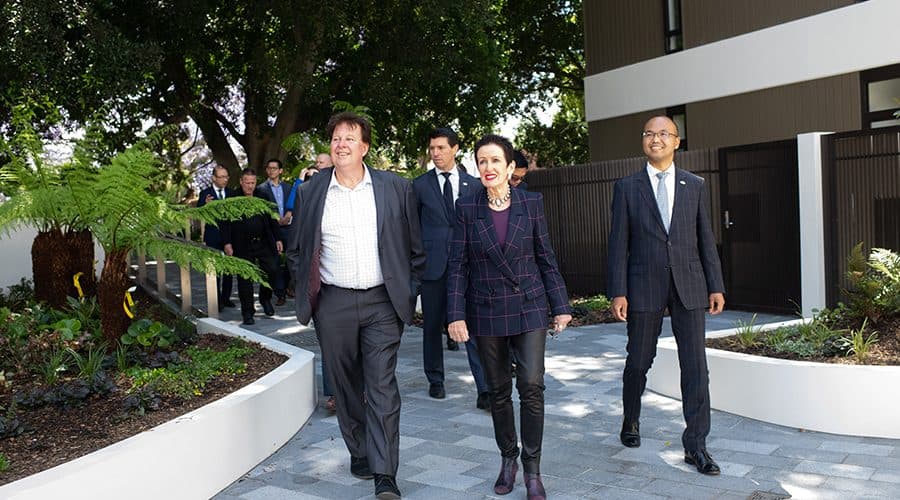 Once the project's future stages have been completed, Park Sydney will offer in the order of 10,000m2 of retail amenity, including a 4,000m2 full-range supermarket, 1,000m2 of specialty shops, multiple lifestyle and food, beverage and dining experiences, a pharmacy and a medical centre.
Apart from Park Sydney's impressive retail offerings, the project's overall design quality also stands out. According to Greg Barnett, Managing Director of Stage 1 architects, WMK Architecture, this is because the design of the Botany and Cascade buildings considers the fabric of the local area.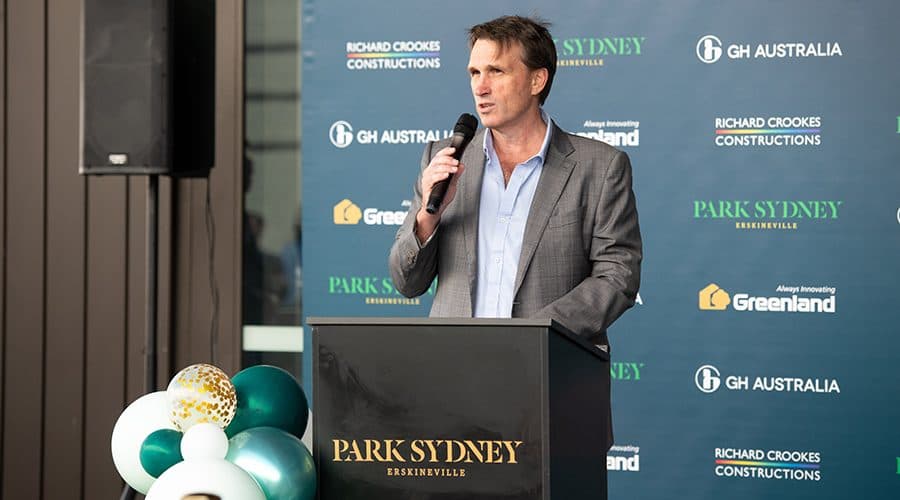 "Our design combines the contexts of two diverse neighbourhoods into an architectural hybrid, melding the characteristics of the adjacent medium-rise, mixed-use apartments and fine-grain housing into a unified design solution," he explained. "Our architecture also considers Erskineville's modern and historical contexts, capturing the essential qualities of the area, while introducing new parks, landscaping, retail opportunities and residences, to benefit the existing community.
This design vision has been brought to life by the team from Richard Crookes Constructions.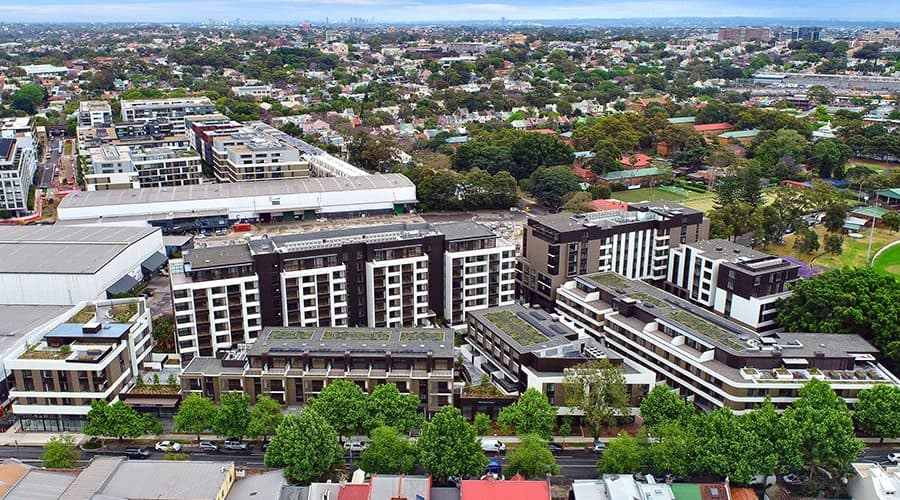 "We are pleased to be delivering this project on behalf of Greenland Australia, and it's incredibly exciting for our team to be able to turn WMK's exceptional designs into a reality," said Crookes. "Despite all the recent challenges the construction industry has endured, Park Sydney's construction has progressed on track throughout the Stage 1 build, which is a testament to the dedication of our team and the wider project consultant group.
"At the same time, we've remained committed to Greenland Australia's strict quality criteria throughout the build, ensuring Botany and Cascade have been delivered to the highest calibre possible, ready to welcome many future generations of Erskineville residents."
Upon completion of the project's additional stages, Park Sydney is expected to comprise approximately 1,400 premium apartments, centred on the 7,446m2 McPherson Park.