The highly anticipated Elara Village Shopping Centre in Marsden Park opened today, just in time for the local community to celebrate the festive season. The official ribbon-cutting ceremony was conducted by the Mayor of Blacktown City Tony Bleasdale, Member for Londonderry Prue Car and Chairman of Eildon Capital Group, James Davies. 
Elara Village Shopping Centre is owned and developed by Eildon Capital. The project team includes builder Parkview, Leffler Simes Architects, project managers Artro Management and centre management Colliers.
The $52 million shopping centre includes a 3,573m2 full-line Coles supermarket and Liquorland and complementary speciality retailers: cafés and eateries, Snap Fitness, a 1,700m2 Castle Medical Marsden Park medical precinct, dental, beauty, barber, Good Start Early Learning Elara and a Blacktown City Council Neighbourhood Centre.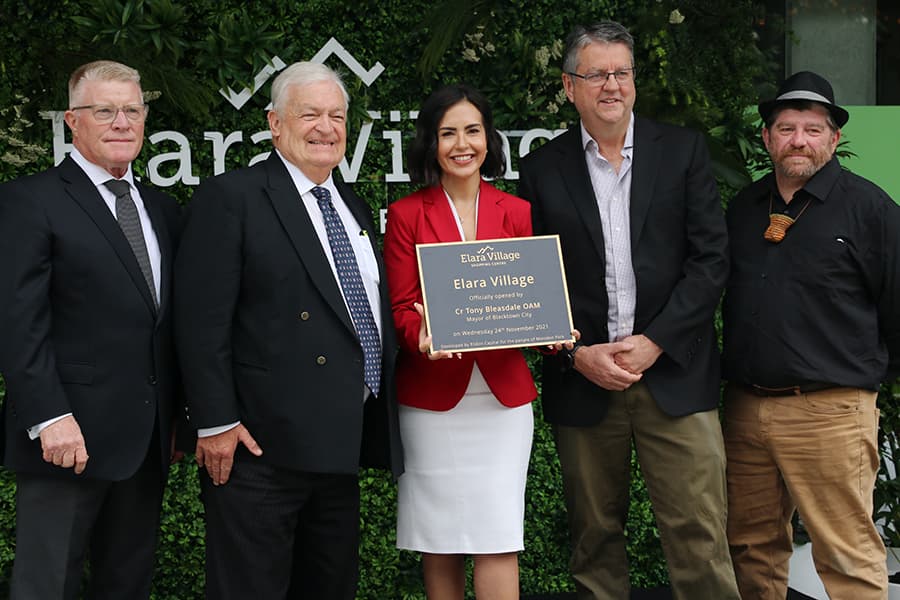 Construction on the centre began in August 2020, with the complex to service a fast-expanding growth corridor in Sydney's northwest.
James Davies, Chairman Eildon Capital Group said the mixed-use development builds upon the Elara masterplan community developed by Stockland.
"Elara Village connects local residents to quality amenities such as fresh grocery shopping at Coles, the state-of-the-art medical precinct Castle Medical, childcare, fitness, and casual dining experiences to the green open spaces, local schools in Elara Marsden Park.
"Elara Village will have a huge impact on the liveability and sustainability of the local Elara Marsden Park community.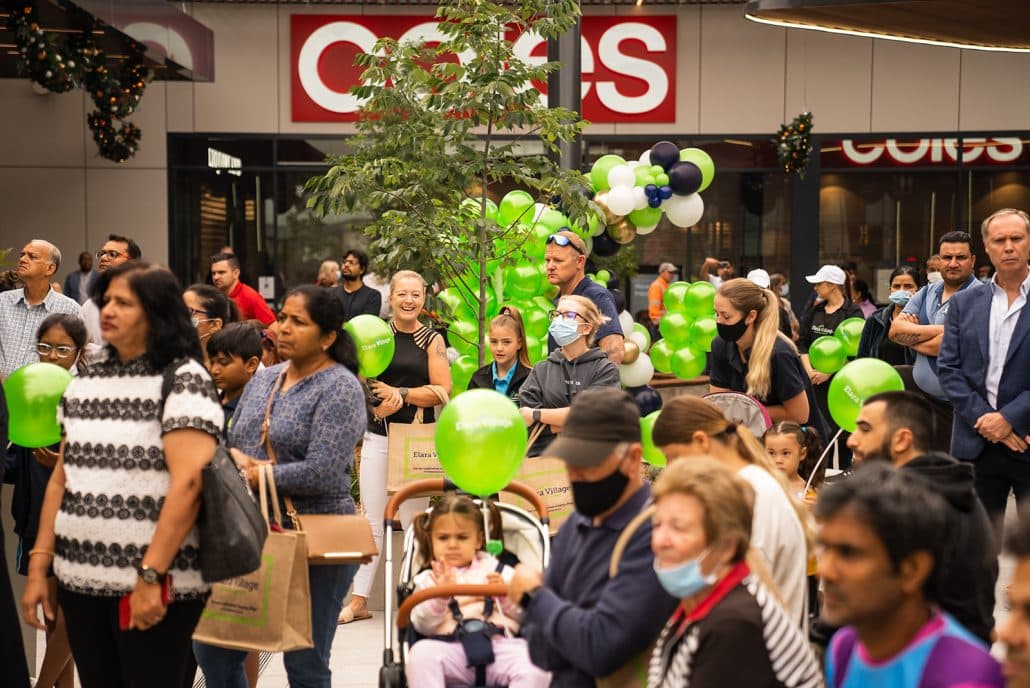 Davies said Eildon Capital was delighted to see the interest and support from the local community at the grand opening of the Elara Village Shopping Centre.
"This is an important milestone for the residents of Elara Marsden Park," said Davies. "Not only will this be a time for people to re-connect and come together with family and friends, but Elara Village will also transform the 'every day' of locals by providing services, dining and shopping experiences all in the one central location."
With a gross lettable area of 8,181m2, the shopping centre was successfully leased by David Kleiner of Colliers. The leasing campaign received more than 2,150 enquiries and achieved 100% pre-commitment by April 2021.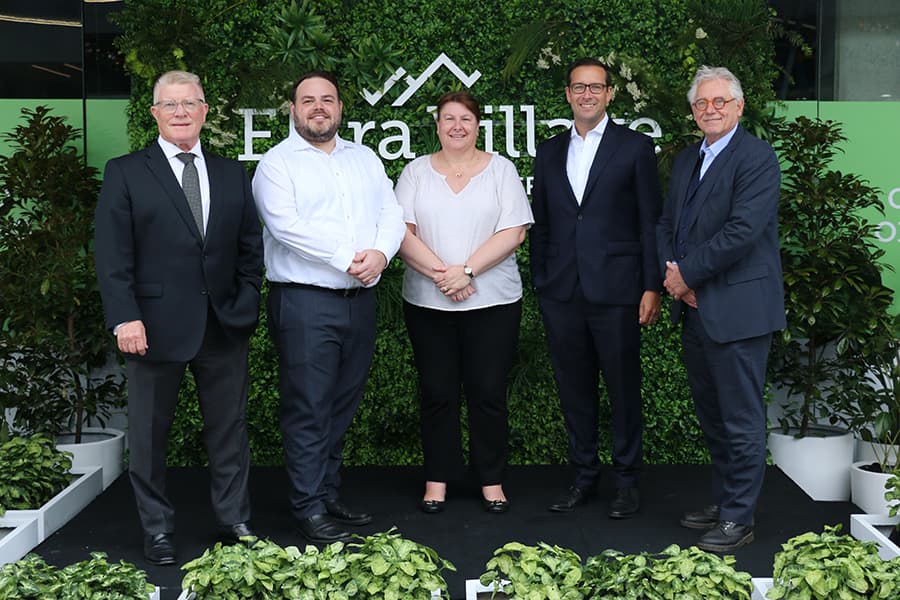 "We received a high level of interest from national and local retailers creating significant competition," Kleiner said. "During the lockdown, we engaged with many experienced retailers who worked tirelessly to keep their businesses relevant and competitive in the market, with many seeing Elara Village as a fantastic option."
Colliers Head of Retail Michael Bate reflected on the end-to-end service that Colliers was able to provide Eildon Capital with throughout the creation of Elara Village, from the original site sale, the retail leasing success and the appointment to manage the centre through its Real Estate Management Services team.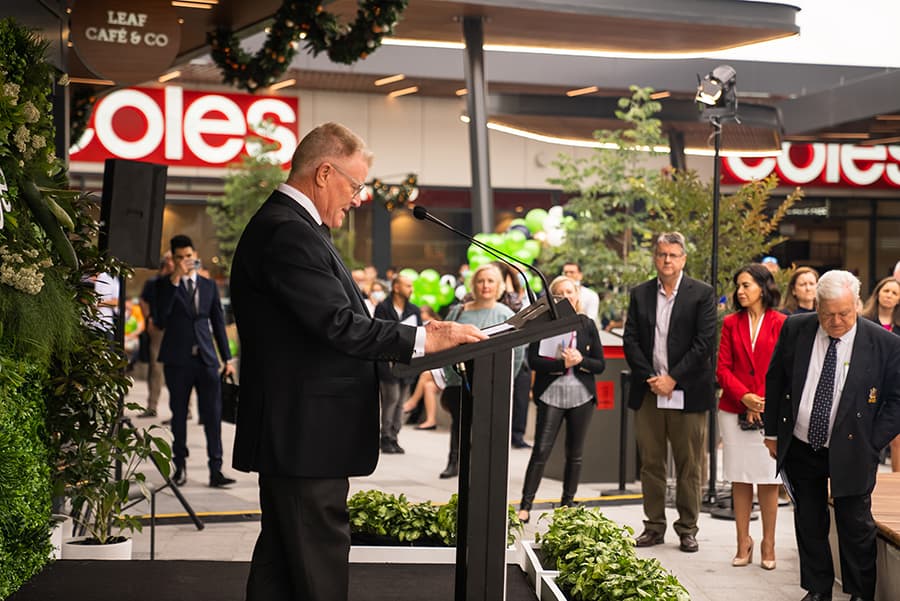 "This complete service is a true testament to the trust that Eildon Capital has placed in Colliers, and we look forward to continuing that support as the shopping centre flourishes," he said.
A local lifestyle destination in the heart of Elara, Marsden Park, Elara Village Shopping Centre, is set to generate more than $165 million in local economic activity in the first 12 months and support more than 250 new jobs.
Rupali Jaiswal, Centre Operation Manager, Castle Medical Marsden Park said: "Patients will have access to convenience and evidence-based healthcare through our full range of medical services and access to general and specialised practitioners. Conveniently located, our goal is to provide easy access to high-quality healthcare without travelling far."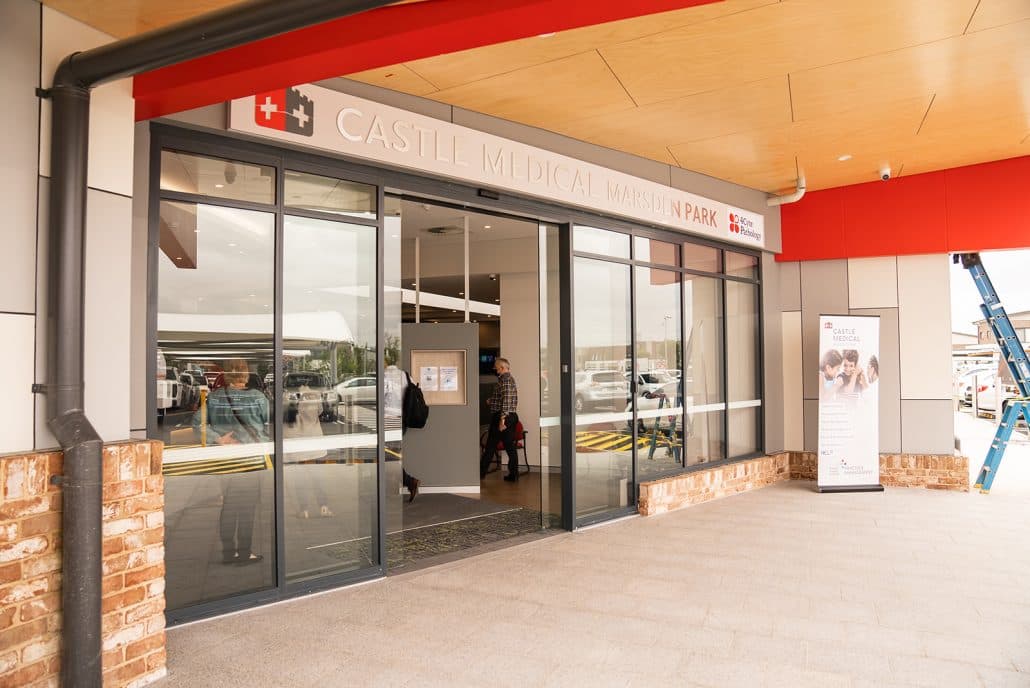 Snap Fitness franchisee owner Billy Van der Kooi said it is exciting to have an opportunity to be opening a Premium Snap Fitness 24/7 gym in the Elara Shopping Village.
"We have 20 years' experience in the Health and Fitness Industry and are looking forward to sharing our knowledge and passion to serve the Elara community with their Health and Wellness needs.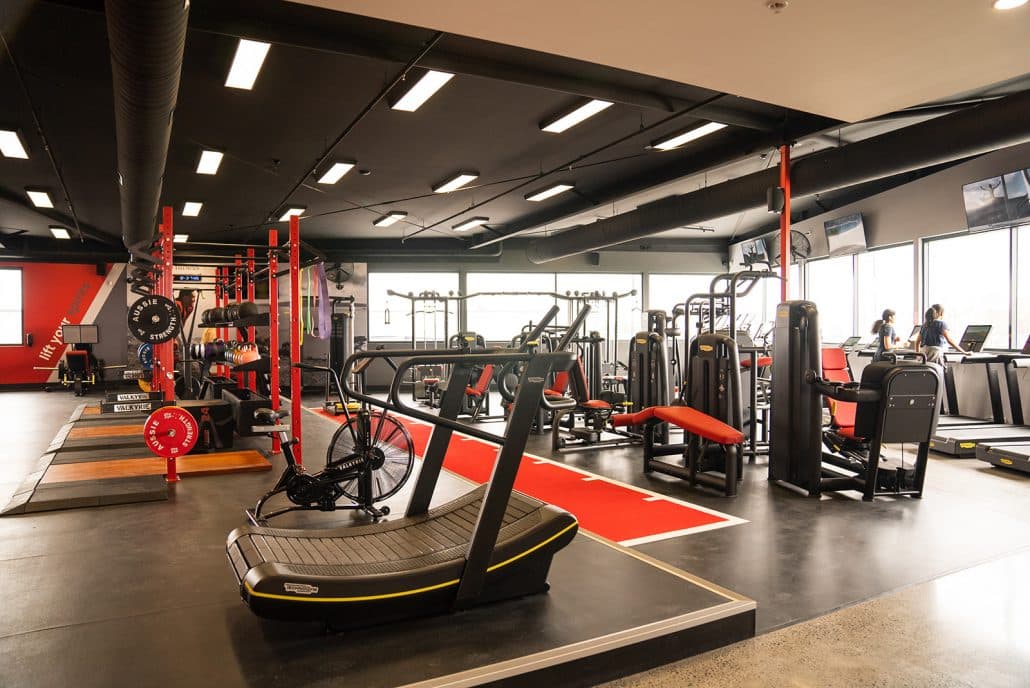 Coles Assistant State Manager Mark Dubock said he was delighted the highly anticipated Coles Elara Village was opening to serve the local community. "We're excited to officially open the doors of our brand-new store to Marsden Park residents and provide the community with a brand-new shopping destination," Dubock said.
"We're looking forward to delivering a superior shopping experience to Elara Village and helping customers from the wider community."
Elara Village Shopping Centre Grand Opening celebrations will continue over the weekend (Saturday 27 and Sunday 28 November) with live music, giveaways, storytime, Santa and an array of family activities.