The days of the bland shopping mall and boring food courts are over. Distillery Road Market (DRM) will transcend what is on offer today and transform people's expectations of what is possible from a lifestyle destination.  
A national search for the country's top food retailers is underway for the next phase of DRM as it plans to launch Australia's next dining and entertainment mecca.
Located in the heart of South East Queensland's growth corridor between the Gold Coast and Brisbane, DRM is now entering into phase two of its development and leasing progression, since first opening its doors in 2019.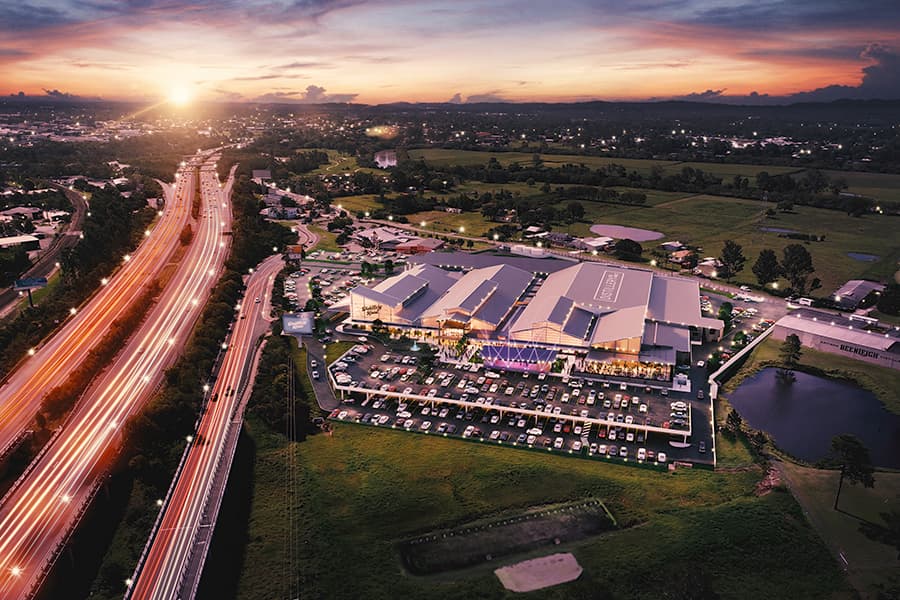 Anchor tenants of the precinct – Kiwanda Café, Zarraffa's Coffee headquarters and Roastery, Sugar Creek Smokehouse and Posadas Cantina – have all set the tone for diverse dining opportunities and have enjoyed an exceptional following since opening their doors.
"We know the concept works, having spent the time to really understand what people want from our market," said Kenton Campbell, CEO of project developer – Tonken Property Group.
"While Kiwanda Café will remain our northside anchor in the precinct, there are excellent opportunities as we look toward the leasing of our newly created Food and Entertainment District, (also known as The F.E.D), where we are seeking Australia's top foodies."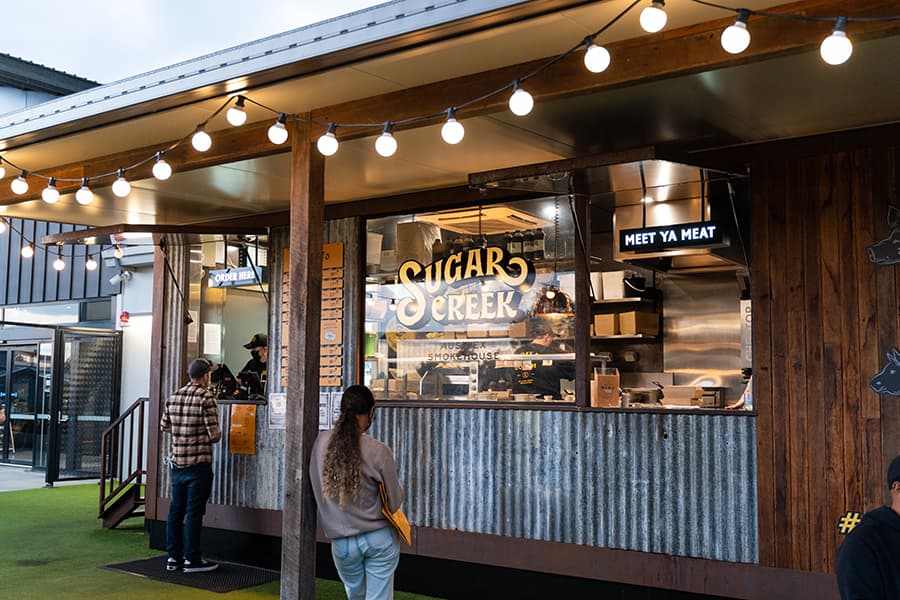 Both Posadas Cantina and Sugar Creek Smokehouse, currently situated on outside of the western face of DRM, will relocate inside the new F.E.D precinct, situated on the southside of the 17,000m2 site.
"I built the Smokehouse and Posadas to prove the street food concept will work in this area – and it's some of the best money I have ever invested, with incredible patronage from locals and visitors alike."
The F.E.D will deliver an unparalleled dining and entertainment environment, combining 'next-level' international eats, casually designed for maximum enjoyment.
"We're working towards a mid-2023 opening and The F.E.D will embody the best of entertainment experiences with a purpose-built space that captures the spirit of some of Australia's most iconic music and dining venues."
With interest high in The F.E.D. from an array of food and dining businesses there are still a number of key operators that the DRM team are seeking to ensure the mix is just right.
"We are keen to attract the hottest providers out there of great 'street eats' – Turkish, Indian, Italian, Thai, Vietnamese and Japanese cuisines, and more."
Campbell confirmed there had been a promising spike in enquiries and offers coming in for leasing, with a number of areas across the precinct already leased and more available throughout The F.E.D and market hall spaces.
"The F.E.D is only the beginning of what's in store for DRM, including the recent multi-million deal on a bespoke brewery that will be housed adjacent to The F.E.D, plans for major events and festivals, weekend market opportunities, and fixed commercial tenancies such as a bottle shop and more.
"We kicked off weekend markets Trucks and Tunes events last year, which were a huge success and have introduced DRM's Bazaar Markets every first and third Thursday of the month, with other bespoke market activations calendared across the year."
"The combination of these elements with what we are currently building is delivering on the vision I had for the project when I bought the site in 2015."
A diverse range of flexible spaces are available for forward thinking operators to establish or grow their business. Flexible lease lengths, a range of fit out inclusions and a compelling events and marketing strategy.
"COVID has thrown us all a curve ball, but we were able to use the time to perfect the vision, fine-tune the dream and deliver an incredible business opportunity for retailers looking to be a part of Australia's next great food and entertainment precinct."
Boasting more than 4,500m2 of lettable areas, opportunities for kindred retailers, food vendors and marketeers are being tendered through Colliers and Cadence Commercial.