A strategic income-producing opportunity providing developers access to a rare freehold Chatswood CBD investment and landbank with masterplan approval for a 27-storey mixed-use development hits the market.
Stonebridge Property Group and JLL have been appointed to sell a 100% interest in Mandarin Centre, conveniently located within a highly coveted commercial core, directly opposite Westfield Chatswood and within 100m of Chatswood Interchange and Station – the fifth busiest railway station in the Sydney network.
Occupying one of the last freehold developable land holdings in Chatswood CBD, the prominent double-frontage site sits on an underutilised 3,519m2 of prime land benefiting from exposure to more than 19.6 million commuters annually.
In June 2020, the property gained State Government masterplan approval setting the framework for a future development comprising a total GFA of 39,093m2 and building height limits of up to 27 storeys.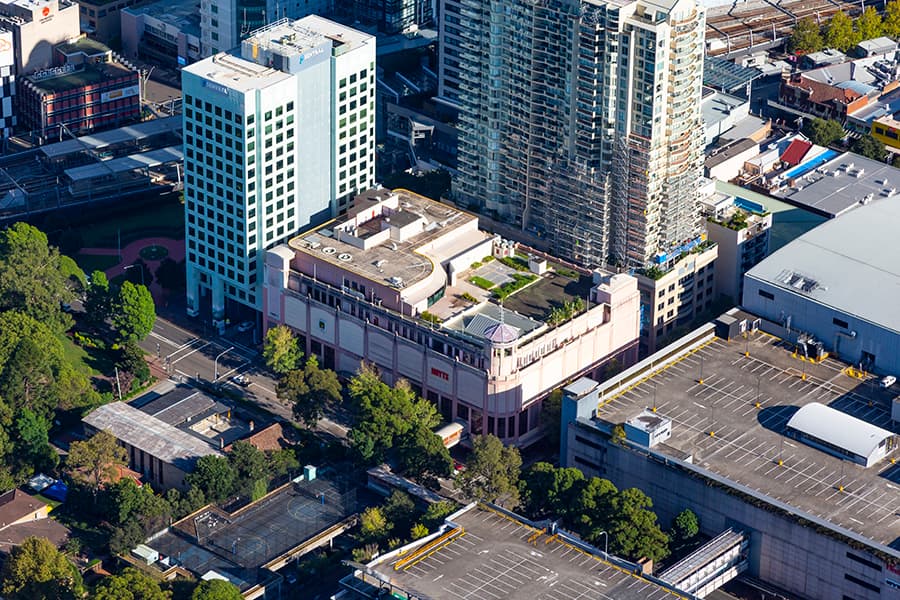 The current Centre, a substantial 13,385m2 retail offering, has brought some of the most renowned brands to Chatswood since 1996, accommodating prominent names such as TK Maxx, HOYTS, Strike Australia, Holey Moley, Daiso Japan and Miracle Supermarket. The robust tenancy mix has optionality for long-term rental growth for purchasers seeking to land bank the property, and development clause flexibility for developers requiring access to the land in the medium term.
JLL's Nick Willis said, "The Mandarin Centre is one of the largest landholdings in the Chatswood CBD. Major landmark holdings that offer a blank canvas potential in a core CBD Australian market rarely come up for sale, this is a generational holding. Chatswood has transitioned into a dense urban CBD with a concentration of retail and office uses creating a critical mass which draws from a vast and affluent trade area. These catchment dynamics coupled with the future development potential of the Mandarin Centre set the stage for the next owner to create a world-class high-end mixed-use asset unlike any other.
"The offering provides ultimate flexibility, underpinned by a strong income stream that can be maintained for the long term, or alternatively a buyer can capitalise on the lease profile and develop it beyond 2027," said Willis.
Ideally established within Sydney's highly sought-after lower north shore, Mandarin Centre is primed to capitalise on a strong forecast retail spend growth within the main trade catchment, averaging 3.1% per annum to 2026. According to Orbital Insights data, the location attracts a huge draw of residents, workers, and visitors, with more than 30% of visitation coming from beyond the Main Trade Area.
Further, the $17b Metro city and southwest project, due to open in 2024, will shorten commute times from Chatswood to Sydney CBD to just 18 minutes.
Lincoln Blackledge of Stonebridge said, "The Mandarin Centre offering presents a very rare opportunity for developers to leverage over a decade of work invested into achieving an outstanding planning outcome in the perfect location for a world-class mixed-use development."
Carl Molony of Stonebridge added, "Mandarin Centre is ideally located to capitalise on the convenience of an established commercial and retail CBD with significant gaps in the market. The affluent population of Chatswood and surrounds will drive strong demand for brand new luxury retail and residential amenities."