Charter Hall has a very different approach, but then they've got a very different portfolio! It's retail in all forms; from stand-alone supermarkets and hardware stores, to major shopping centres and sub-regionals; from neighbourhood centres to hotels and bottle shops and almost everything in between. But it doesn't stop there; Charter Hall seeks to be a 'one-stop property solution' for major retailers. The Retail Division now accounts for some $6.1 billion of the $23.2 billion owned and managed by Charter Hall.
We're all aware of the principle, 'the longer the dwell-time in a centre, the higher the spend'. It was a principle first defined and enunciated in Australia in the 1970s when we were beginning to assert our position as the global leader in the field of shopping centre development and management. The principle might seem obvious now, but back then it wasn't – it was a period of transition with new strategies – 'dwell-time' among them, being examined and adopted.
From the 1950s when the first modern shopping centres arrived, 'dwell-time' was not considered as significantly influential on spend. Shoppers arrived at a centre, what they were going to buy was pre-determined; the budget, almost to the last cent (or penny in those days), was fixed. In general, the longer they spent in the centre, the more 'comparison shopping' they did; 'dwell-time' had little or no effect on the amount of the spend. In those days, there were no credit cards; retailers in shopping centres could go months without seeing anything other than cash transactions; discretionary spending was non-existent. As the 60s ended, things changed and shopping centre managers focused on 'dwell-time'.
We are now at a time when things are changing again. Today, although still very relevant, 'dwell-time' has somewhat diminished in importance; of course, it's still influential but other factors are coming to the fore. Our society is changing and increasingly, 'convenience' is assuming a dominant position. Charter Hall maintains, when it comes to convenience, they're leaders in the field. Spend time with them and you understand the validity of the statement.
Greg Chubb, Charter Hall's Retail CEO, and his leadership team talks a lot about convenience: "We used to encourage people to spend more time in a centre but now, with changing shopper behaviours, an increasingly 'time-poor' population, we've had to re-think what we deliver to our customers."
But he stresses that the issue is not just about time-poor people; the structure of the family has changed: in many households, both parents work; the major supermarkets, in response to market demand, are offering more fresh food so the traditional 'single weekly shop' has become a feature of the past. As well, ALDI, he says, continues to build a strong, national competitive presence – it's a rapidly changing retail landscape.
But at Charter Hall, you get the impression that the team views this change as far more dramatic than do our colleagues working in other companies. At Charter Hall, it seems as though they're questioning the very fundamentals of our industry, not just the market, shopping habits, new retail trends and so on, but also how we measure performance, the terminologies we use such as Big, Little, and Mini Guns, as well as the depth and extent of the relationship 'retail property' companies have with both their retailers and shoppers in general.
Charter Hall's retail portfolio is unlike that of any other property group. Of course, it is responsible for managing traditional shopping centres, many of which are accurately described as Little or Mini Guns, but those are only a part of the wide range of retail properties they hold and looking at the rest, is where you see the extension of the relationship with their retail partners.
Take for example, Wesfarmers and Woolworths. Charter Hall has a major cross-sector tenant relationship with these leading Australian retailers and their subsidiaries. In fact, they represent approximately 1.5 million square metres of net lettable area (NLA) across the office, retail and industrial sectors and more than 20% of the Group's portfolio gross income.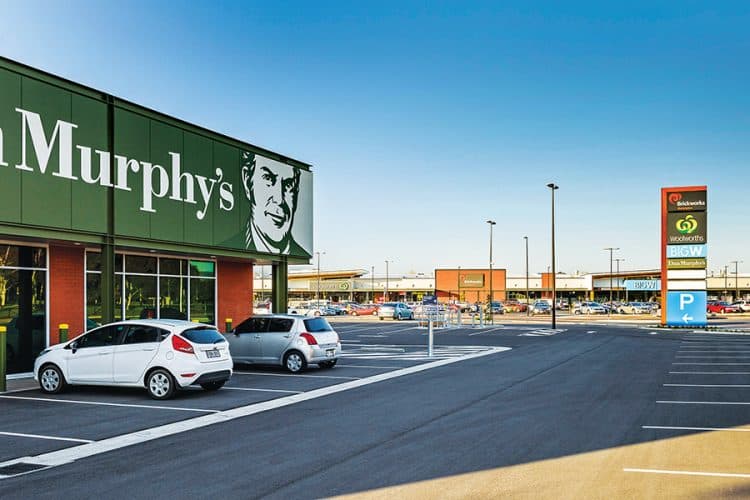 Coles supermarkets are located in many Charter Hall centres. Kmart and Target are tenant customers too and so are Bunnings in many locations across the country. Charter Hall is also the largest provider of logistics facilities to Wesfarmers. It's a similar story with Woolworths.
Woolworths Supermarkets operate in literally scores of Charter Hall's shopping centres; they trade alongside Coles, ALDI and specialties – both local and national chains. Woolworths has other interests besides supermarkets; for one, they have a major interest in the ASX listed Australian Leisure and Hospitality Group (AHL), operating hotels (pubs) and liquor stores; Charter Hall managed funds own many of the properties with ALH as the lessee. It goes further. Charter Hall leases Distribution Centres to Woolworths handling items that eventually make their way into stores.
As Greg Chubb says; "From retail to industrial and logistics and even office, we're working very closely with our tenant customers to deliver smart, long-term, value by creating property solutions that allow their business and ours to grow."
This 'leveraging' of the relationship with retailers to span the whole range of property leasing is unique to Charter Hall; its innovative thinking results in solid commercial rationality.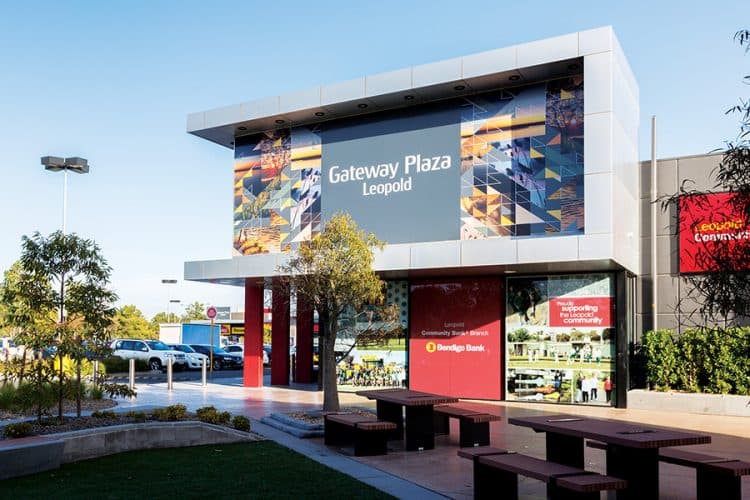 Charter Hall's retail portfolio consists of some 165 assets valued at $6.1 billion. It's a unique property holding in as much as the individual assets don't seem to belong to any particular sector; but of course, they do; they're all non-discretionary convenience retail! It's a portfolio that constitutes a significant component of the greater $26.4 billion of assets owned and managed by Charter Hall.
Charter Hall Group (ASX: CHC) is one of Australia's leading fully integrated property groups, of high quality, long leased property across the office, retail, industrial and social infrastructure sectors. The Group oversees a portfolio of 779 properties that is more than 5.4 million square metres in size.
The largest entity in the retail division is the ASX listed Charter Hall Retail REIT (CQR), a Retail REIT launched by Macquarie as Macquarie Countrywide (MCW) in 1998, coupled with wholesale funds involving some of Australia's largest super funds. The REIT has some 60 shopping centres nationally with a value close to $3 billion.
Retail Partnership No. 1, one of the funds run by Head of Wholesale, Ben Ellis, is a 50/50 joint venture between the REIT and a major Australian Superannuation Fund. The portfolio comprises eight supermarket anchored Convenience Shopping Centres, five in NSW and one each in Queensland, South Australia and Western Australia. There are several other partnerships of similar structure with similar portfolios, focused on convenience retail.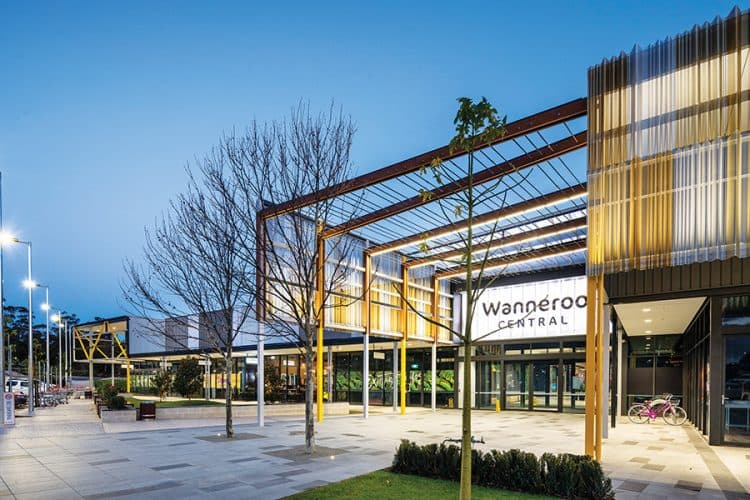 But after these 'traditional' shopping centre holdings, we begin to see the diversity of the Charter Hall portfolio and the extended relationship it has with some of its major tenant customers. The 'Long Wale Hardware Partnership' (LWHP) is a Wholesale Partnership with the investment strategy of acquiring and managing a portfolio of well located, long WALE (Weighted Average Lease Expiry), home improvement assets leased to Bunnings across Australia. The leases all provide for fixed annual increments in rent, and over 75% of the portfolio is leased up to or beyond 2026.
The 'Long WALE Investment Partnership (LWIP)' comprises hotels across the country leased to Woolworths (ALH). It's a total portfolio that's highly resilient with little volatility from its lessees that's serving a major consumer segment in the Australian market.
This focus on all retail operations, from traditional shopping centres to single, stand-alone outlets, according to Chubb and his team, gives them greater insights into new trends to such an extent that they've identified an emerging retail property entity that fits neither into the Little or Mini Gun category nor the Property Council of Australia's definitions of 'neighbourhood' or 'sub-regional' centres. At Charter Hall, they've called them 'Convenience Plus' centres.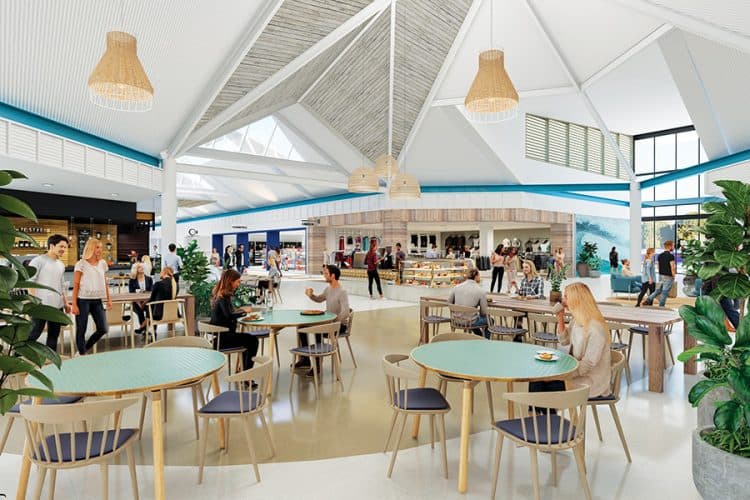 Convenience Plus centres are generally between the 20,000 – 30,000m2 and are heavily reliant on convenience anchors – two or three supermarkets, convenience mini-majors and some unique specialties tailored to the needs of the local community. At that size, they can't be described as 'neighbourhood' but with three supermarkets as anchors, they're not 'sub-regionals' either. Charter Hall's Bateau Bay is such a centre, Coles, Woolworths and ALDI are there along with Kmart and some 100 specialties but more than 60% of the MAT is derived from the three supermarkets.
The 'convenience' factor is a driving force at Charter Hall; take an in-depth look at some of their centres and you can see the subtle differences in the mix that set them apart from their competitors.
Secret Harbour Square, between Rockingham and Mandurah, south of Perth, WA, is a prime example.
Secret Harbour Square was purchased by Charter Hall Retail REIT in 2013 along with some adjacent land; at the time, it was a small centre of 5,500m2 anchored by a Woolworths supermarket. A major redevelopment, completed in 2017, saw the Woolworths expanded, a brand-new Coles and one of the first ALDI supermarkets in WA. Almost 12,000m2 of GLA was added.
Yvette Keatings, Charter Hall Retail's Head of Development and Asset Management, told SCN that 15 of the new specialty shop count of 42, are food and beverage related. The centre has not only become the convenience shopping precinct for the local residents of the suburb, it's also established itself as the community focal point, the gathering spot for locals. Its Oasis Drive casual dining precinct includes Dome, Funky Mexican Cantina, Jamaica Blue and Yogi Indian; two external pad sites are tenanted by Dan Murphy's and McDonald's.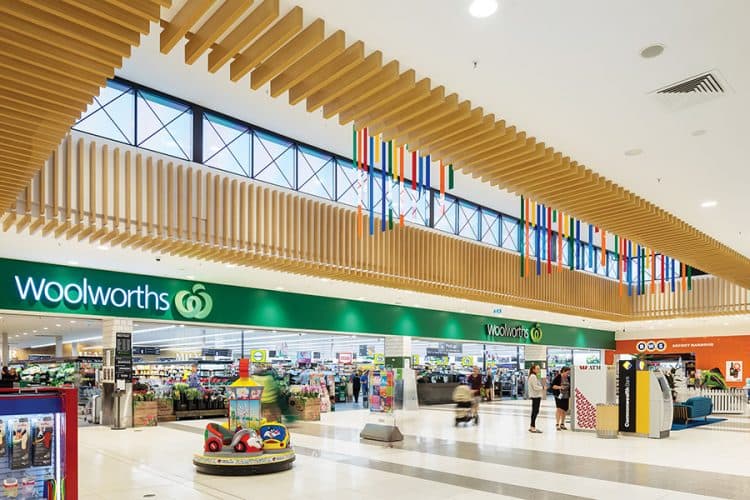 This really is a specifically tailored centre that was created for the community in which it operates! For a start, it has a GLA just less than 20,000m2 so in our terms it's a Mini Gun. Think of a Mini Gun and you think of a supermarket with a dozen or so shops; if it's one of the larger ones, you think of a Woolworths, Big W, or a Coles and Kmart. But Secret Harbour contains all three major supermarkets, two of them brand-new and one recently extended – all full-size! In addition to the dining precinct, there is a Priceline, Australia Post, a family doctors centre, Bendigo Bank along with ATMs for the other major banks, a licensed Telstra dealer and an accountant! You can see why Charter Hall describes it as a 'Convenience Plus' centre.
The extent of research conducted, the detail gathered on the demographics and the sheer focus on local conditions, all of which determine the retail composition of these centres, is quite phenomenal. In our example, Secret Harbour Square, the team accessed real-time, high quality customer data to give them a better understanding of shopper preferences such as brands, stores, experience and centre functionality. The fast, free wi-fi not only benefits shoppers but also provides further daily insights into how and where customers are engaging with retailers.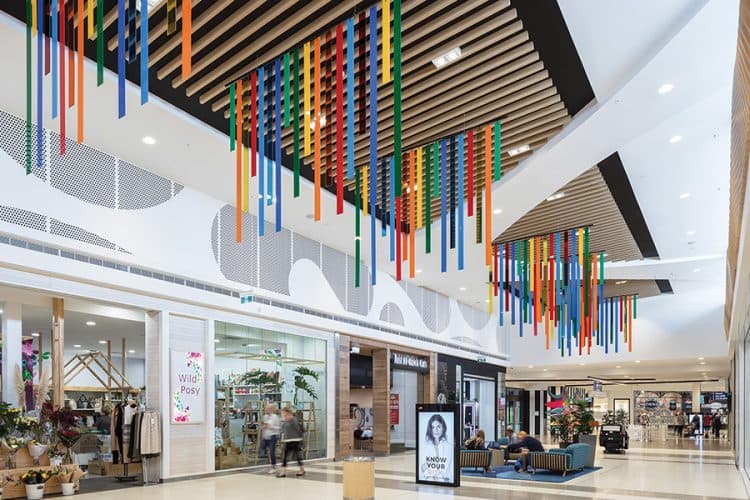 Although we are all aware of 'local focusing', according to Charter Hall, the strategy has much more relevance for smaller centres. Larger (prime regionals or even sub-prime), although catering to different demographics in different regions, in the main, cater to the 'broad' or 'average' Australian. In larger centres, differences in the tenant mix are in pockets – certain local shops, some exclusive merchandise, 'points of difference' – but broadly speaking, the majority of outlets are the same and the composition is very similar. Not so with the smaller centres. At Secret Harbour, for example, the demographic is very different to that of Greater Perth (approx. 2.14 million population).
In Greater Perth, the average age is 36 years while in Secret Harbour it's 31 – so they're younger. Looking at the median weekly household income it's even more dramatic; $1,643 (Greater Perth) versus $2,238. The more you look at the stats, the more you can see that a centre for a smaller population needs to be totally focused on that specific trade area.
The 'local' focus is not just confined to the centre and its retail mix; engaging with the community has been a key factor for the centre marketing team. Prior to opening, the development/management team for Secret Harbour Square competed in the annual Rottnest Island Swim to raise funds for the local Surf Life Saving Club. It was an exercise that hit the spot with the local community; it's a 'beach culture' suburb and the event was front position in the local mindset.
Since the centre has opened, the team has commissioned local artists creating oversized murals, sculptures painted by local community groups that were auctioned for charity, seasonal ceiling installations that celebrate the local surrounds and pop-up markets with local and unique traders.
Their passion for the communities in which they operate goes further. There's a partnership with Two Good, supporting women and children who've experienced domestic violence. The Retail Marketing team created a nationwide campaign earlier this year to deliver 20,000 meals to regional domestic violence safe houses, several of which lie in the trade areas of Charter Hall retail centres. For their 'team day' this December, the Charter Hall Retail team will spend their morning building bikes for children in these safe houses and their in-centre national Christmas campaign will deliver more than 5,000 care packs to the women in these shelters. This partnership has enabled Two Good to make a difference in regional areas, something that seemed out of reach without Charter Hall.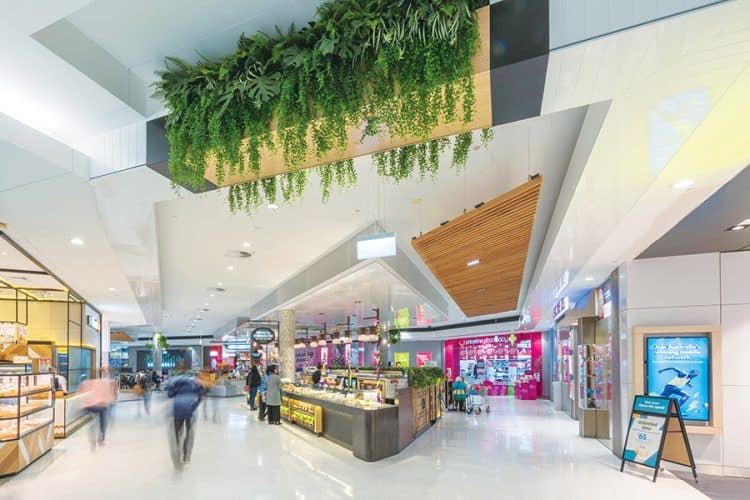 Another example is at Maroubra Junction in Sydney's south, Charter Hall's Pacific Square is anchored by Coles and ALDI; there's a focus on food both eat in/take away and fresh food. It's a demographic very particular about its seafood and delicatessen shopping; the fish market and deli at Pacific Square could be transported to any gourmet food market in the world and would present as leading-edge tenancies. The quality and presentation of the food at the centre is such that it attracts shoppers from outside the immediate catchment.
There's a passion here – not in the overused sense – and it probably comes from the team being so close to the action. If you're managing a small centre, your income stream is significantly influenced by the inclusion of one particular shop; get it right and you win; get it wrong and you lose; there's no buffer, no chance of the failure being absorbed into a much larger mass so it doesn't show. Extend that element of management to say five or six shops and the future of the whole centre is on the line.
Rachael Cowper, Charter Hall Retail's Head of Business Improvement and Marketing, told SCN that they've developed a structured and well-defined strategy for how decisions are made through developing opportunities and providing guidelines for their exploitation. They have 'PACE' teams – People working together, in an Agile way, using Collaborative methods and diverse thinking, to design Engaging and sustainable solutions. It's certainly a mouthful but in fact it's quite simple and highly effective. The team comprises no more than four people and each member needs to be from a different function, could be, for example, leasing, marketing, centre management and finance; 'diversity of thought', elimination of group think and challenging traditional solutions is the driver, Cowper said.
A PACE team could be set up to provide a solution for process improvement, to design a new small precinct or an embellishment program to localise the feel of the centre. No one person can make a decision; they are made as a team and the opportunities are created through shopper insights and speed to market is embedded in the process.
Chubb and his senior leadership team are totally committed to empowering people at the coal face, those at centre level, at local level. "Our centre managers, the leasing and marketing people, are all deeply connected to their local communities; it's this closeness that drives and informs our strategies," he says.
Campbell Holmes a Court, Head of Leasing and Property Management said; "We're 'de-centralised' and with a large national portfolio of Convenience and Convenience Plus centres, and more than 160 retail assets when you include our significant holdings in hardware, automotive and hospitality, we understand that success comes from empowering, developing and supporting our people who run the day-to-day operations at local level."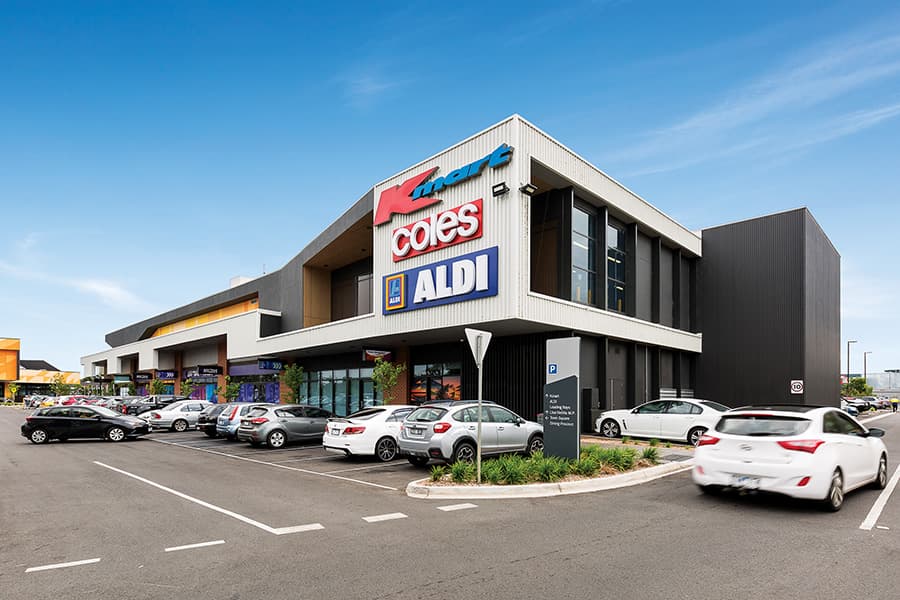 And it's a retail property portfolio that's shown and continues to show, impressive growth. A portfolio with a value way in excess of $6 billion, producing an income stream, 93% of which comes from convenience-based, non-discretionary retail. It's a solid income stream too, almost half of it (48%) coming from Wesfarmers and Woolworth's stores, that over the latest period, delivered a 2.2% increase in MAT.
At a time when house prices are under pressure, when retail sales across the nation are the subject of intense analysis, this portfolio of 'non-discretionary retail', consisting of a majority of the most stable retailers in the country, together with a WALE of about 8-10 years, Charter Hall's retail portfolio is to be envied.