JLL has listed a brand-new state-of-the-art neighbourhood shopping centre – Caddens Corner – coupled with an adjoining 3.3-hectare high-density residential development site in Sydney's western growth corridor at Caddens, just outside of Penrith's CBD. The centre has been developed by Kaipara Property Group, built by Mainbrace and leased by Haines Property. 
Caddens Corner, on track to open on the 19th of November, adjoins the Western Sydney University Kingswood and TAFE NSW Nepean campuses that cater to almost 17,000 students, and is set to become a cornerstone of the Penrith Health and Education Precinct. The new centre will provide residents, nearby workers and the broader Penrith community with a new standard of retailing, feature a full-line Woolworths, a community hub and an attractive meeting space.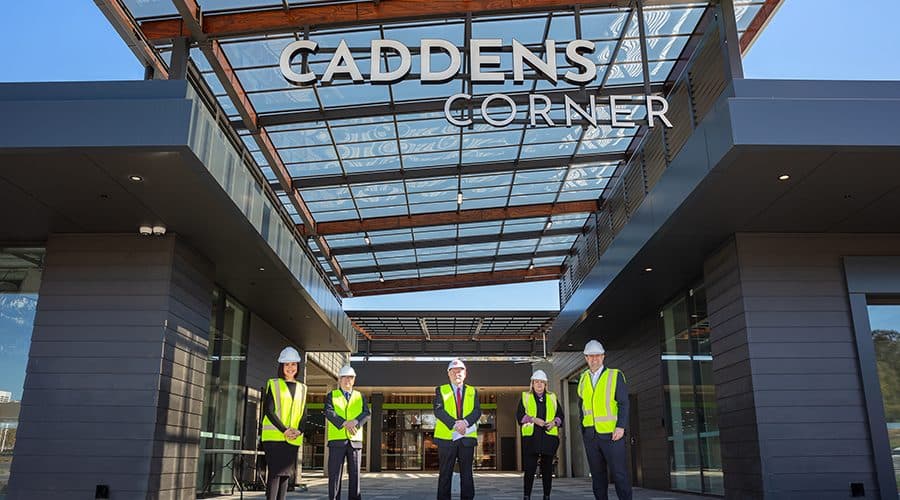 Western Sydney University have exclusively appointed JLL's Nick Willis and Sam Hatcher to bring this attractive and resilient asset to the market, with colleague Ben Hunter managing the sale of the development land and Halesmith Property's Richard Horne overseeing the process as transaction manager.
Willis said, "It is unique to offer for sale a brand-new shopping centre, especially in the heart of Metropolitan Sydney. Caddens Corner has been developed without compromise and will set the benchmark nationally for convenience-based retailing. In addition, the centre provides an opportunity to add further value and diversify with residential and mixed-use development potential."
Horne said, "It has been a pleasure to be working with the University during the leasing process which has proved remarkably resilient through the COVID-19 conditions. The centre will deliver a mix blending convenience and experience, anticipated to be the key to future viability of built form retail, representing an excellent investment."
Hatcher said, "We have seen a real shift in investor demand towards these convenience-based assets given their resilience over the past few months. Difficulty in this sub-sector is availability of quality assets, with current volumes down approximately 70% year-on-year. This offering to the market is an opportunity for investors to acquire a trophy flagship asset."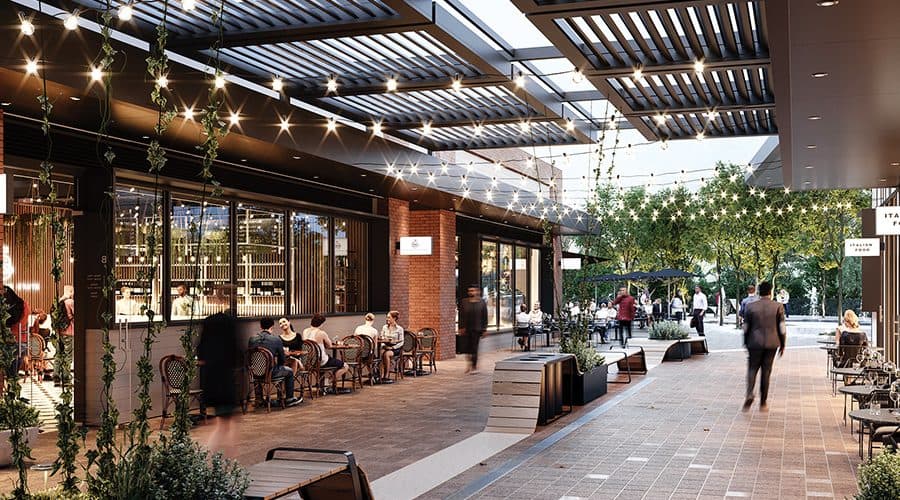 Strategically developed by Western Sydney University as part of their Western Growth strategy, Caddens Corner will include approximately 9,500m2 of new retail and community space unprecedented in the catchment. The centre will be anchored by a full-line Woolworths Supermarket and BWS liquor store and approximately 5,900m2 of specialty retail and food outlets. To further support the surrounding university and residents, it will include a full food and dining precinct, childcare centre, medical centre and gym, all serviced by over 500 on grade car spaces and an EV electric vehicle charging facility.
The location of the centre and residential land is well connected to all amenity in the broader Western Sydney Region, including the Penrith CBD, Nepean Hospital, Kingswood train station and surrounded by the broader Caddens master planned residential area. Hunter said "Large infill developments like this are unique and given the R4 zoned nature, connectivity to the university and new shopping centre it will be highly sought after. The zoning provides incoming developers with multiple development options including house and land, townhouses or apartments."
The development is expected to meet sustainable 5-Star Green Star- Design & As Built credentials, that included recognition for its sustainable building materials, with power needs supplied by extensive solar panels, aligning with the precinct's sustainability standards and initiatives.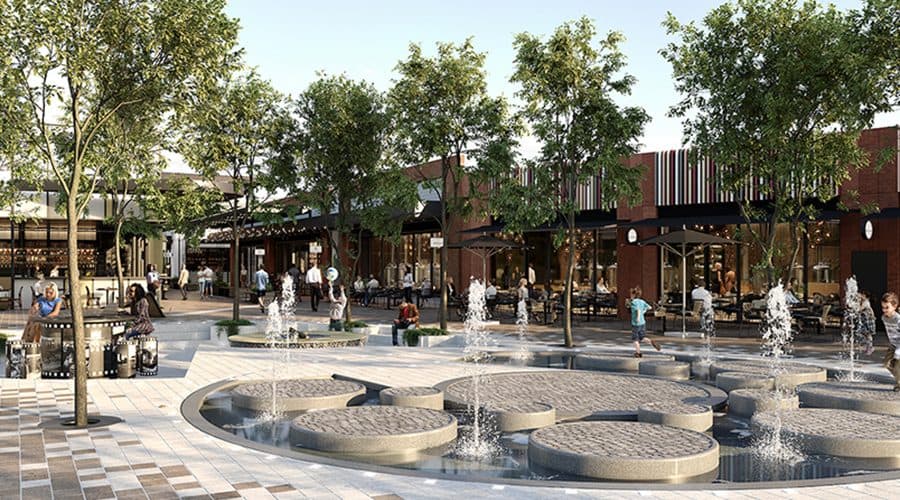 Vice-President, Finance and Resources at Western Sydney University, Peter Pickering said, "Caddens Corner is part of the University's Western Growth strategy, a plan to reshape the campus network and maximise investment in teaching, engagement and research while fostering connection and community engagement. Caddens Corner is creating jobs and will boost the local economy, while also contributing to the financial sustainability of the University."
Bill Parasiris, Executive Director, Estate and Commercial said, "In the construction phase alone, Caddens Corner created 600 jobs, engaging over 1,600 tradespeople. Upon completion, it is estimated that Caddens Corner will support more than 400 new continuing jobs and generate over $60 million in local economic activity in the first 12 months."
Both Caddens Corner and the adjoining development land will be offered for sale in one line or separately via an Expressions-of-Interest campaign closing on Wednesday 28th of October 2020.